The Loop
Callaway officially unveils adjustable driver
In one of the worst kept secrets in golf, Callaway today unveiled its first driver with movable weights and an adjustable hosel. The RAZR Fit, which has been on the USGA's conforming list since early October and has been used in professional tournaments since the Frys.com Open on October 6 by Ernie Els and recently by Fredrik Jacobson in a second-place finish at last month's HSBC Champions, is expected to be in stores by mid-February.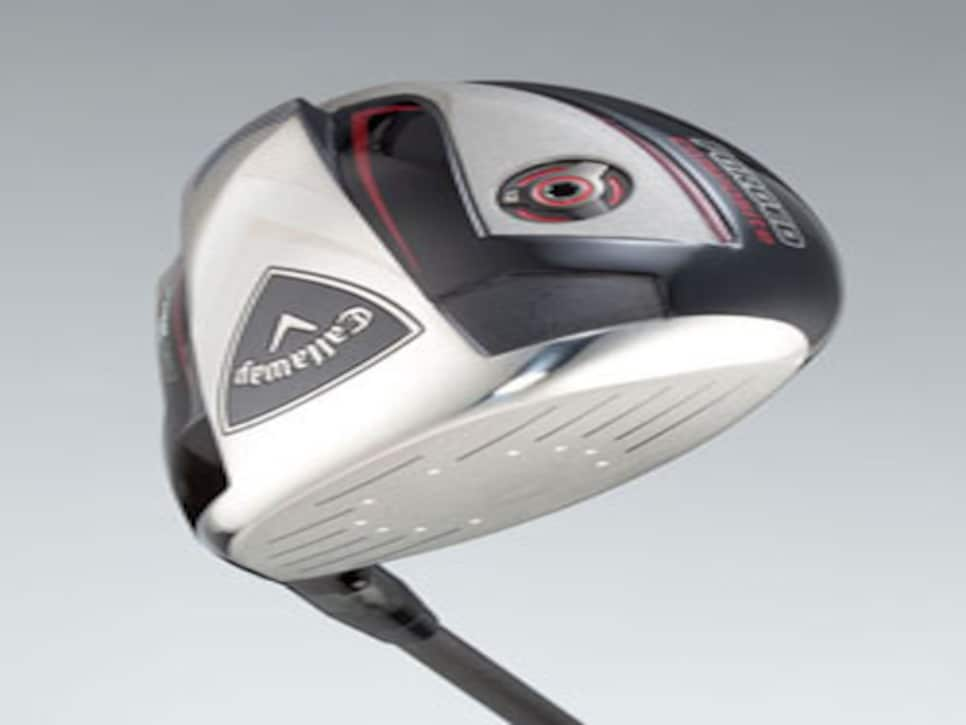 The club features two weights in the heel and toe of the sole (a 12-gram and a 2-gram weight) and a movable hosel that adjusts to three settings: square, 2.5 degrees open and 1.5 degrees closed.
"This is simple adjustability that matters," said Alan Hocknell, Callaway senior vice president of research and development, who indicated that the RAZR Fit is Callaway's effort to respond to the different kinds of golf consumers in the marketplace. "Our goal was to make it easier for every golfer to find the optimum setting for his or her game."  Besides the obvious adjustability features, the club also looks to advance the bar from past Callaway drivers in ways the golfer can't see. According to Hocknell, the redesigned variable thickness face, which features 166 points of variation, saves four grams from previous designs while improving ballspeed on off-center hits. Also unseen is its research in aerodynamics. Callaway engineers say that the the drag force on RAZR Fit is 66 percent less than some drivers of just a few years ago. Finally, the head also features the company's lightweight composite material in a crown piece that is designed to save as much as 10 grams over an all-titanium crown. The driver also features a more compact footprint and cleaner look at address, missing the prominent shelf on the crown near the face that was found in previous Callaway drivers.
The club will retail for $400.