Equipment
Callaway Expands Largest Wedge Line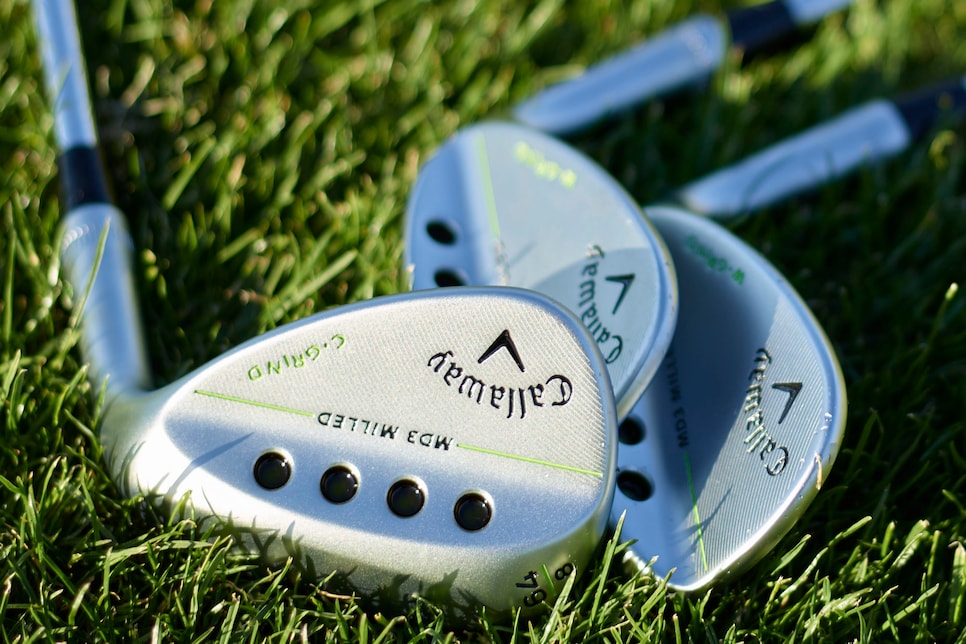 With fifteen loft/bounce options, three groove configurations, three sole shapes and two finishes, Callaway's MD3 Milled line of wedges was the company's most extensive offering in the category ever. Now it's getting bigger.
The company is expanding the line to include two new gap wedge options and an ultra high-loft model to give the MD3 Milled line 18 loft/bounce options.
The changes include a 50- and 52-degree loft with the company's W-grind, wide sole shape. The W-grind, what Callaway wedge designer Roger Cleveland calls "really a friendly wedge" is geared for players with a steeper angle of attack into the ball and those who play in softer conditions. These two lofts feature Callaway's "30V" groove design aimed at a more efficient transition between short iron and gap wedge performance.
The line extension also includes a new 64-degree option. The company has offered a 64-degree version in previous wedge lines, including the Mack Daddy PM Grind and JAWS series wedges, and now is bringing out an MD3 version of the loft that the company's leading tour endorser Phil Mickelson has made famous. The 64-degree loft is available only in the versatile C-grind sole with distinct heel and toe relief. The 64-degree features the company's extreme "5V" groove design aimed at channeling away maximum debris on shots from the rough.
The three new additions to the line will be available in either satin chrome or matte black finishes. They will be at stores June 3 ($130).