Numbers crunching
Amateur Caleb Surratt's scores for his final three rounds in Bermuda are almost too nutty to believe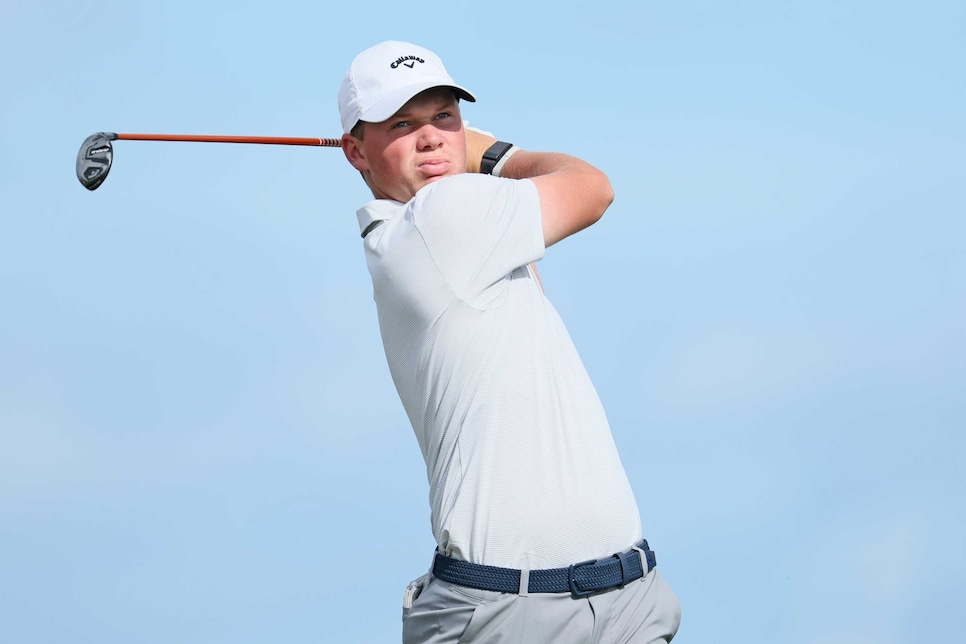 Caleb Surratt was always going to remember his first start in a PGA Tour event. After a wild four days at the Butterfield Bermuda Championship, it would become memorable to general golf fans as well.
The 18-year-old freshman at Tennessee had earned an exemption into the tournament thanks to coming in first in the newly created Elite Amateur Cup, a seven-event summer-long series of top national amateur tournaments in which Surratt had four top-five finishes. After an opening-round 71 at Port Royal Golf Club, when the field's stroke average was a 67.78, Surratt knew he was going to have to go low on Friday to have a chance at playing the weekend. And go low was just what the 16th ranked amateur in the world did. Take a look: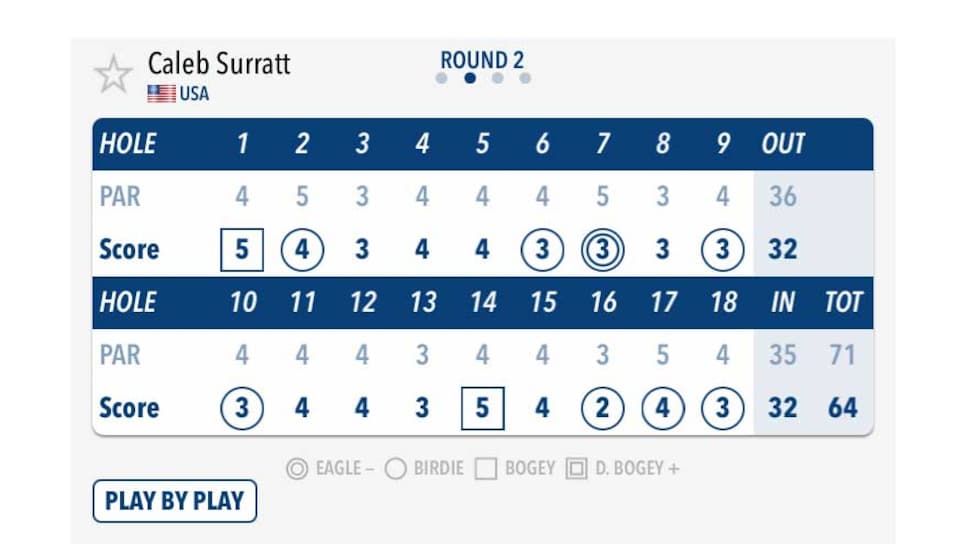 Those three birdies on his final three holes allowed Surratt to make the six-under cut with a shot to spare.
But for as solid as Friday turned out to be Saturday turned into a nightmare. Take a look: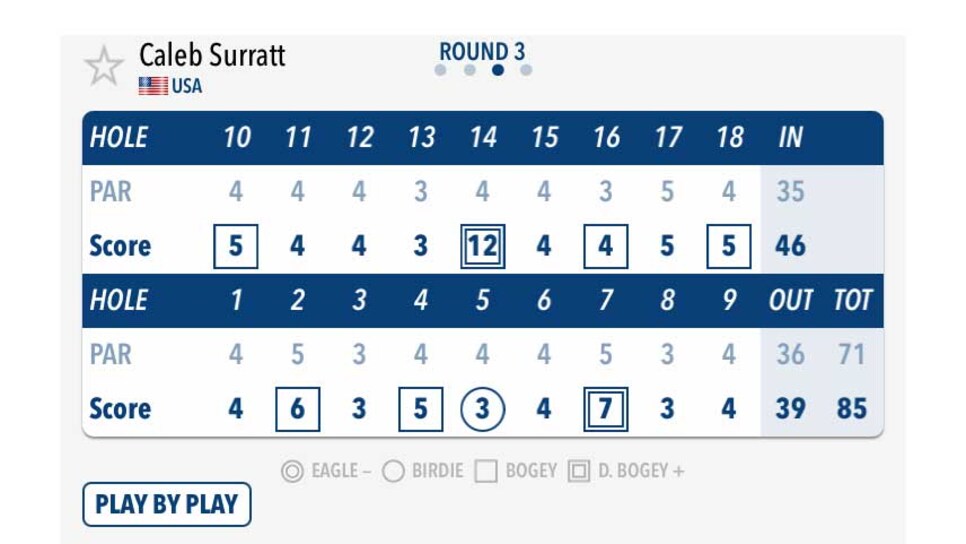 Yes … that's a 12 on the par-4 14th hole, where Surratt had four penalty strokes and actually chipped in from the rough to make the octuple bogey.
Going from a 64 to 85 dropped Surratt into last place overall. And the 21-shot swing, according to stats guru Justin Ray, was the largest by any player in a PGA Tour event from Round 2 to Round 3 since John Daly went 63-86 in 2012 at the Shriners Children's Open.
It's not what you want, but again having made the cut at all, the weekend rounds were a bonus regardless of the outcome. And to his credit, Surratt put Saturday's ugliness behind him with his Sunday performance. Take a look: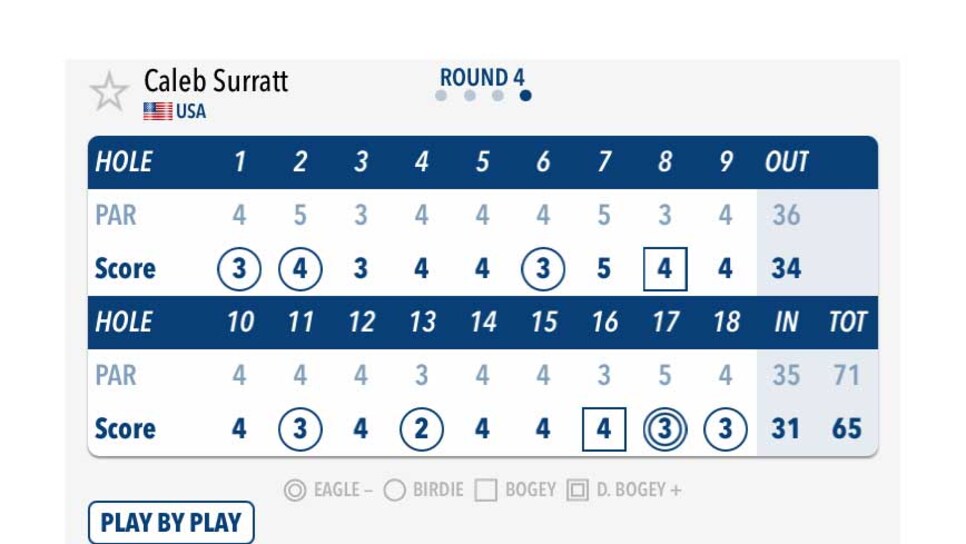 Yes … that's a 64 to an 85 to a 65. And an par 4 on the 14th! Surratt's Saturday score made it impossible for him to jump too high up the leaderboard even with that impressive closing number (it was the second lowest score of the day behind only a 64 from Garrick Higgo), but he did move up from 67th to T-65. And he became the first teenager to have two rounds of 65 or lower in a PGA Tour event since Joaquin Niemann did it in 2018.
More impressively, Surratt took to Twitter after his final round on Sunday.
"Couldn't be more grateful for the opportunity I was given this week to compete on the @pgatour for the first time. Overall was an amazing experience. Gutted to have one bad round, but fought til the end. Cant thank everyone who has helped me enough, especially @brycelewis0"
Fought to the end is an understatement.