The Loop
Caddies file class-action lawsuit against PGA Tour over sponsored bibs
More than 80 caddies filed a class-action lawsuit against the PGA Tour on Tuesday, saying they want a share of the reported $50 million derived from the sponsored bibs they are required to wear.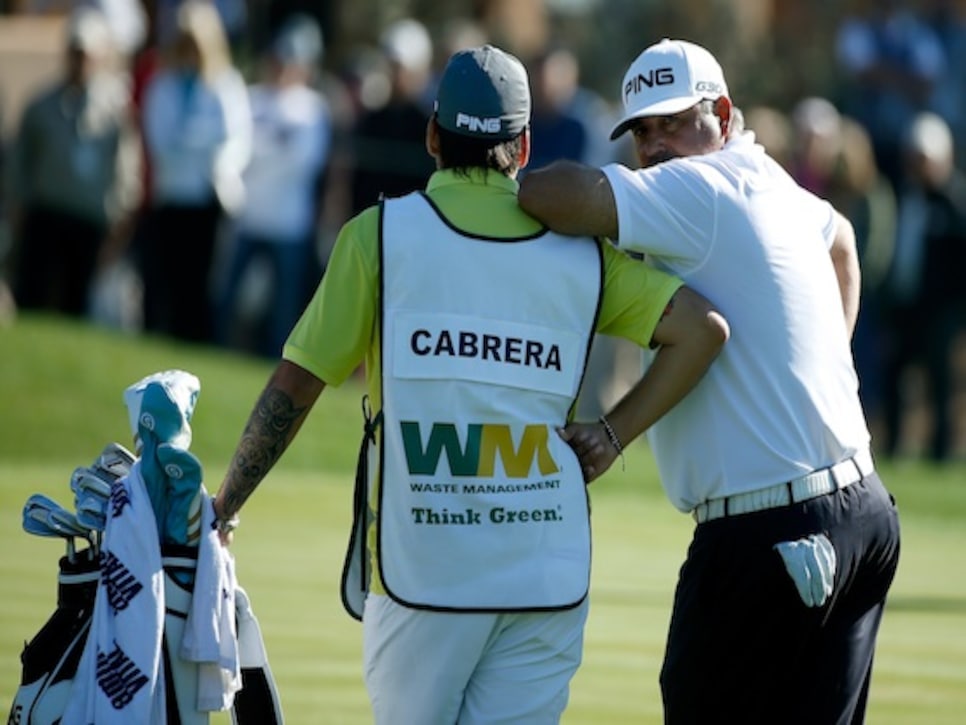 As a result, the caddies are asking for a share of the profits from the sponsored bibs along with "damages and disgorgement" for their past wearing of the bibs. Golf.com has a comprehensive report on the lawsuit outlining the PGA Tour's potential defenses, while a report from Dennis Dodd at CBSSports.com draws comparisons to the recent O'Bannon vs. NCAA suit that went in favor of the plaintiff:
"The caddies' suit is similar to O'Bannon in that it raises the same image and likeness issue. A district judge in August ruled that schools cannot cap the value of a football or men's basketball scholarship below the actual cost of attendance. It also ruled schools can create a trust fund up to $5,000 per school year in exchange for their names, image and likeness (NIL)."