The Loop
Caddie collapses and dies during the middle of the first round at Dubai Ladies Masters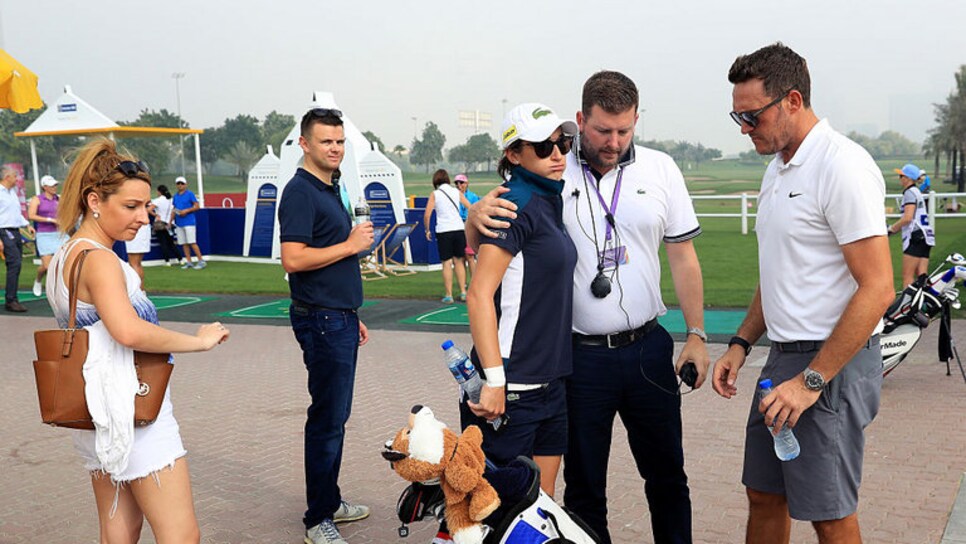 The first round of the Ladies European Tour's Omega Dubai Ladies Masters has been suspended after the death of a caddie on the course Thursday.
Max Zechmann was caddieing for France's Anne-Lise Caudal, and had previously looped for the European Tour's Marciel Siem and Markus Brier. Zechmann collapsed in the 13th fairway at the Emirates Golf Club, where on-site medics attended to him before he was transported to a local hospital and pronounced dead. The Daily Mail is reporting the cause of death as a heart attack.
This marks just over two years since another caddie died while looping on tour. At the European Tour's Madeira Island Open in 2014, caddie Ian MacGregor collapsed and died while looping for Scotland's Alastair Forstyh.
Those who had known Zechmann -- or "Big Max", as he was known -- took to social media to show their shock and sadness.
Ladies European Tour CEO Ivan Khodabakhsh said: "Everyone at the Ladies European Tour is extremely shocked and saddened by this sudden death and therefore we have taken the decision to suspend first-round play as a mark of respect.
"On behalf of our membership, we offer heartfelt condolences to the individual's family and loved ones."