The Loop
Byeong Hun An ruined his birthday by signing an incorrect scorecard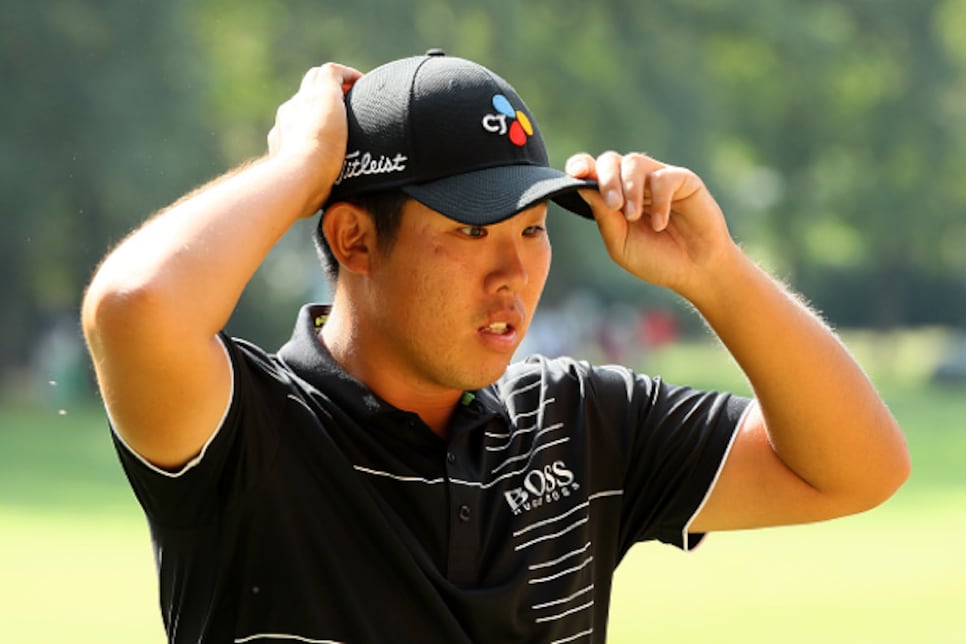 Sunday was supposed to be a happy time for Byeong Hun An. He woke up in Milan in the hunt to win the European Tour's Italian Open. And he was fresh off turning 25 (that's a big one!) on Saturday. But if the South Korean was planning a big celebration for after the tournament, a mental mistake probably dampened his enthusiasm.
It started with a bad conclusion to his third round at the rain-delayed event. An began the day just two off the lead, but three bogeys over his last five holes dropped him well back after 54 holes. And then, the youngest-ever U.S. Amateur champ and the reigning PGA long drive winner lost his chance to make a final-round rally by signing an incorrect scorecard and getting disqualified. Ouch.
It seems like An signed for the right overall score -- a 69 -- he just mixed up how he got to that total. If you sign for a lower score than what you actually made on any hole, you're disqualified. In this case, it sounds like An just mixed up where he made a bogey. Double ouch.
Francesco Molinari wound up winning the event, holding off Danny Willett by a shot to claim his national open for a second time. And An? Well, we hope he wound up having a great birthday weekend anyway.