PGA Tour
Tour pro questions timing of 'random' drug tests during recent hot stretch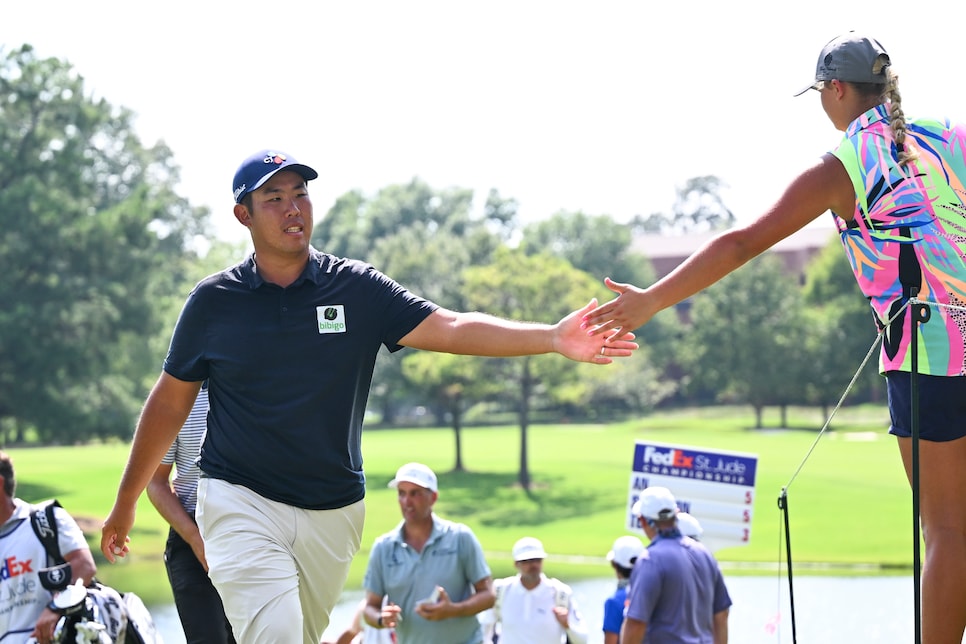 While Byeong Hun An was having a fine season up until last month, things took a serious turn for the better in late July and early August. The 31-year-old picked up a T-3 at the Genesis Scottish Open and a T-2 at the Wyndham Championship to finish off the regular season, positioning himself to make a legitimate run at the FedEx Cup crown during the playoffs.
This week at the FedEx St. Jude Championship, An is back near the top of the leader board, shooting rounds of 67 and 68 at TPC Southwind to reach five under (T-18). The man is running hot, so hot that he's now been "randomly" drug tested for a second time in a rather short period of time. File this under things that make you go "hmmmm...":
Per the tour's policy, players may be selected at any time or place, both inside and outside of tournament competition. All testing is without prior notice. Surely, An being selected twice in three events, events he happens to be playing very well in, is purely coincidental.
As one Twitter user pointed out, An is smashing the ball these days, ranking top five on tour in driving distance. No, we're not suggesting that's why he's being randomly selected, just pointing out the facts:
An is having plenty of fun with the whole thing on social media, even joking that the top three finishes on tour each week should be drug tested every Sunday. He also knows he has nothing to hide, though that doesn't make the test itself any easier to take:
Stage fright is a very real thing.