The Loop
A chronological look at Ian Poulter's most controversial moments
Stenson's "dry humor" and Poulter's "brash" talk were both appealing to Sirius, so expect to hear more from both in the future.
While Stenson's media presence has been rather muted in the past, Poulter has never shied away from airing his opinions, something he freely admits, so we thought it would be a good time to look back at some of the pair's more high-profile moments.
Let's start with Stenson. Aside from trashing a locker after a bad round toward the end of the 2013 PGA Tour season, the Swede has managed to stay out of the spotlight. Although there was that time he hit it into a water hazard and did this: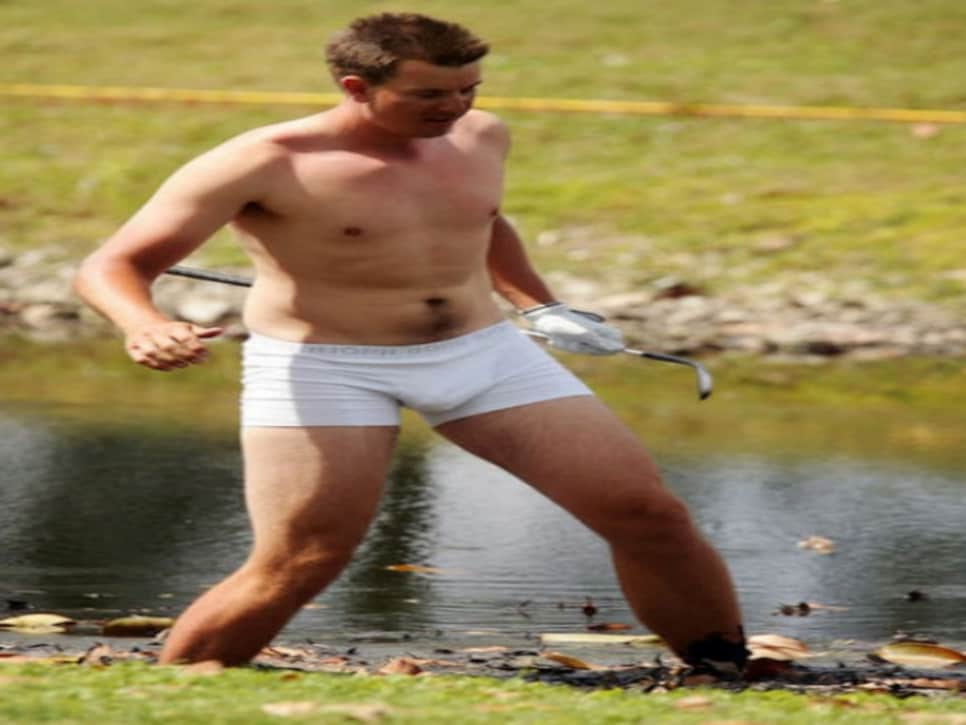 "The trouble is I don't rate anyone else...Don't get me wrong, I really respect every professional golfer, but I know I haven't played to my full potential and when that happens, it will be just me and Tiger."
"I was body-checked by a certain member of their side on Saturday afternoon...It was someone who just decided that I wasn't there and they would like to walk through me, as opposed to walking around me, as I was walking off the [14th] tee. "He decided to drop his right shoulder into me. I said, 'that was awfully nice' and he said, 'What?'"
He got himself into big trouble in 2010 when, referring to Arsenal's (his favorite soccer team) loss to revival Tottenham Hotspur, he tweeted an anti-Semitic remark referring to the team as "yids." He later apologized, saying that he is "not racial in anyway [sic]."
Poulter didn't exactly make himself any friends in 2010, when he ate cereal out of the Ryder Cup and posted a video of it on twitter.
He wasn't *as *controversial in 2013, but he did take to Twitter to fire and replace his putter before the British Open, where he went on to finish T-3.
I am sacking my putter, I will use a new putter at the Open. Putter manufacturers please send me some to try to my IJP office please.
My putter is selected for the week. It is an Odyssey White Damascus. Rolling it very nice. Testing over for now. http://t.co/tU4ICJPr72
This baba boo shit & mash potato crap shouting wouldn't happen at Augusta, The Open, nor would it happen at Wimbledon. Tazer the thrushes.
-- Ian Poulter (@IanJamesPoulter) August 11, 2013 In all, it should make for some interesting radio.