The Loop
Buy your own golf job with this $33,000 equipment truck
You could go out and pound the pavement looking for an assistant pro's or clubfitter's job at a course near you. Or, you could invest in yourself and start your own gig in the golf business.
All you need is $33,000. And a trailer hitch.
This custom fitting trailer is up for sale on eBay, and includes both the gear and and supplies anybody would need to jump into the equipment modification business.
In addition to a variety of bending machines, grinders, scales and dispensers, the trailer comes with a Honda generator to run things, a supply of grips and shafts and a 32-inch television mounted to a swing arm on the wall. As the listing says, all it needs is "your expertise and vision."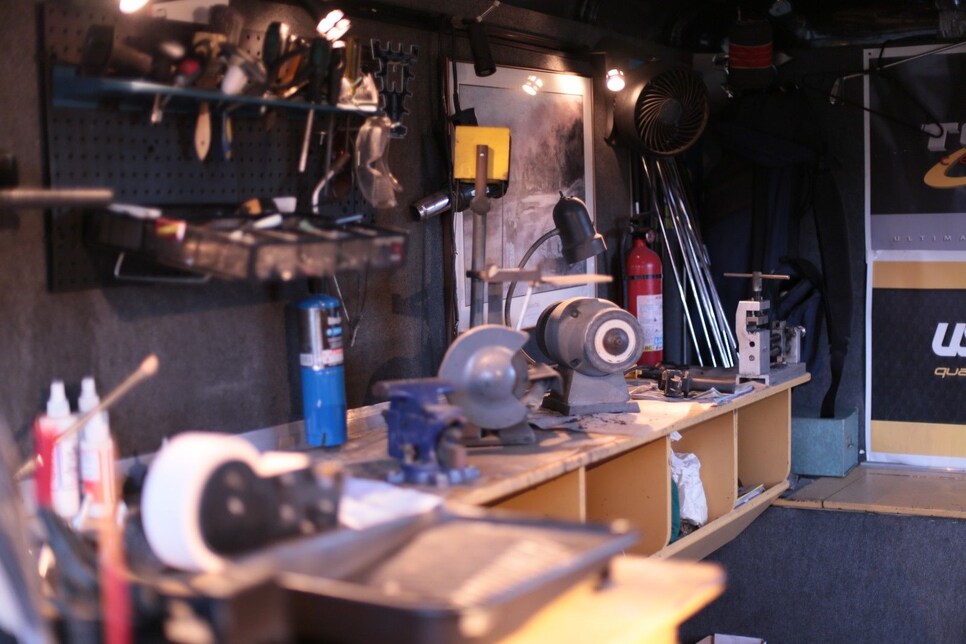 The trailer is located just north of Los Angeles, in Sunland, and the owner requires the buyer to come equipped with a standard ball hitch and pick it up.
Just think. You could be the guy who complains about his shafts being too stiff, and go out into the parking lot after a round and do something about it.