Instruction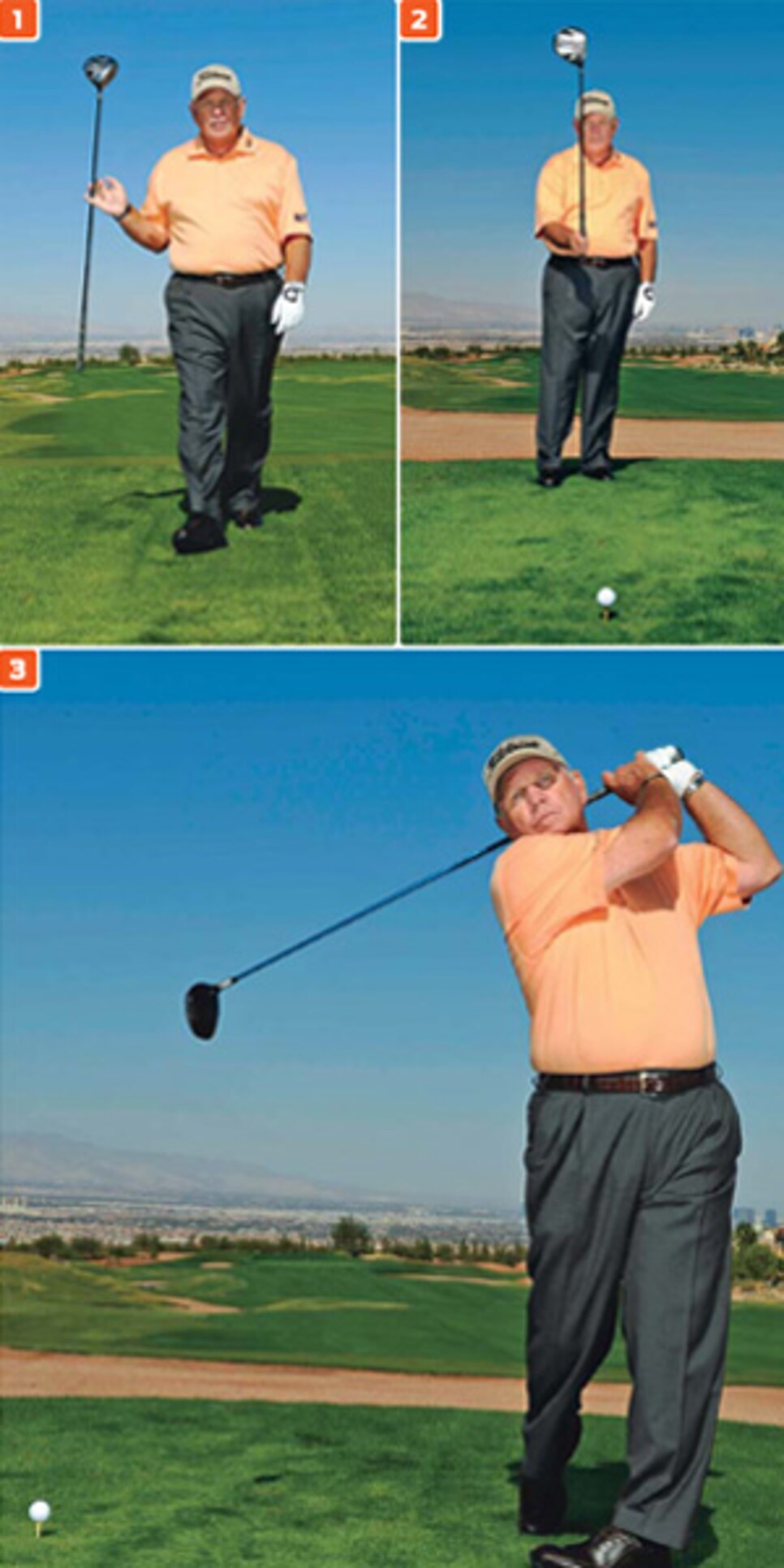 If you've got four holes left, and you're playing lights-out, keep doing whatever got you that far. If you like to joke around, keep joking. Twirl the club, whistle, hum, whatever you normally do. If you're a grinder, don't try to loosen up. And don't think ahead or obsess over the past. The best advice I've ever heard on this is, good or bad, the last shot never happened.
Don't change the speed limit
When amateurs feel pressure, they tend to lose all sense of speed. Some slow down and get careful, adding waggles over the ball or reading putts from four angles. Others speed up, trying to rush away the stress. Both ways add tension, which lowers your chances of doing what you did over the last 14 holes. You've allowed yourself to get here, now allow yourself to finish.
Now's the time to really rely on your practice swing: Make it a true rehearsal of the shot. Swing all the way to the finish and hold it for a beat to feel good rhythm and balance. Then pick a positive target. If you keep looking at that lake on the right, that's where you're headed. Focus on the target you picked, and swing without delay.
BUTCH HARMON* is a Golf Digest Teaching Professional and runs the Butch Harmon School of Golf at Rio Secco, Henderson, Nev.*