Instruction
3 Keys: Stuck Between Clubs?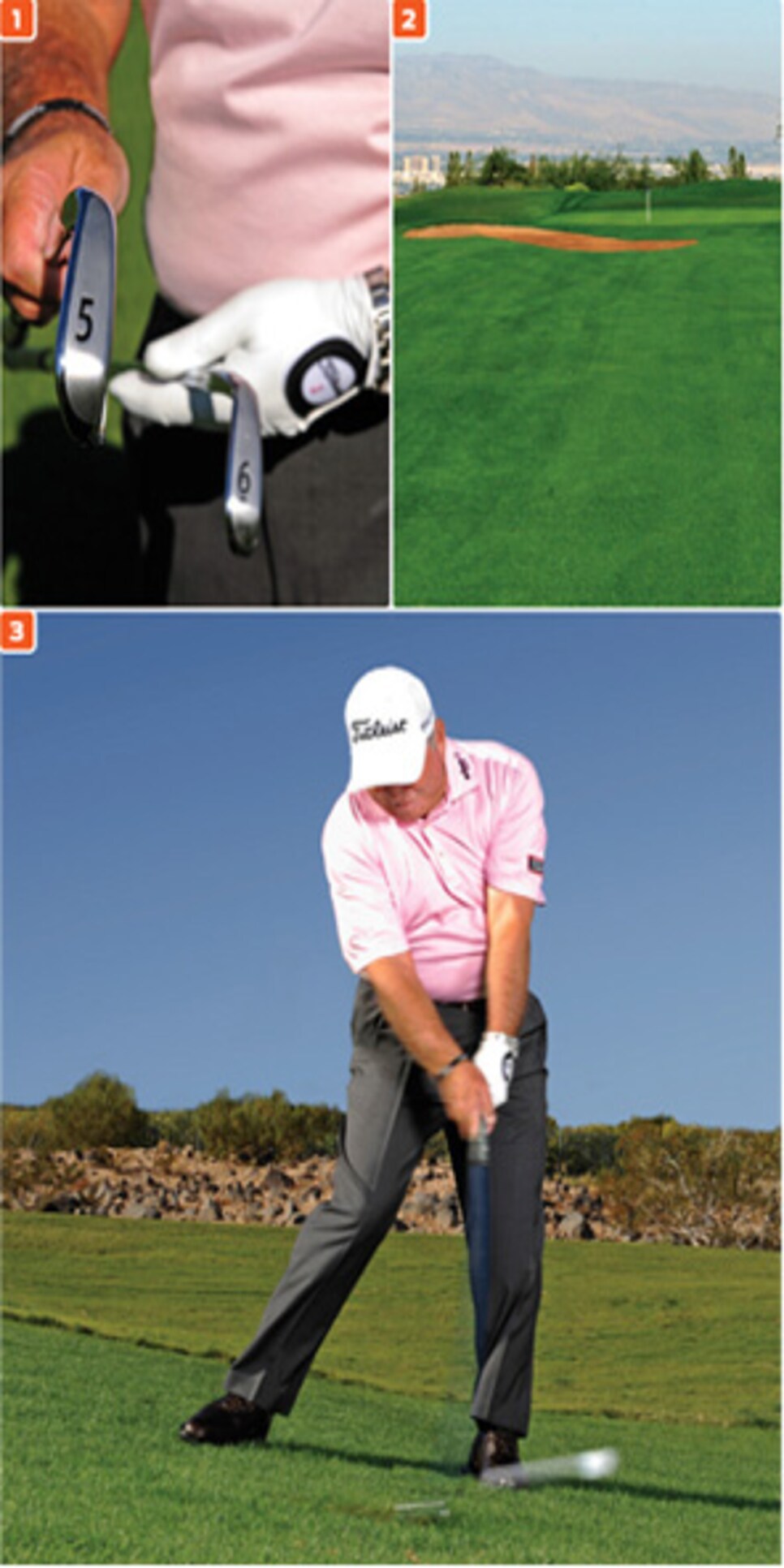 Average golfers usually don't take enough club into the green, so if you think you're between clubs, you're probably at the right distance for the longer one. Plus, with more club you'll tend to swing under control and hit the ball more solidly.
Keeping in mind what I just said about underclubbing, there are situations when the shorter club might be better. For example, if there's water behind the green, or being above the hole leaves a slick putt, you'll want to aim at the front half -- and that might mean hitting less club. On the flip side, if you have to carry trouble in front of the green, you'll need at least the longer club to make sure you clear it. Might even need one more.
Depending on the club you pick, you might feel as if you have to swing a little harder or smoother. That's OK, but stick to your normal swing as much as you can. The big thing is, make sure you commit 100 percent to the club and the shot. Do that, and you'll do fine from these tricky yardages.
BUTCH HARMON,* a Golf Digest Teaching Professional, runs the Butch Harmon School of Golf at Rio Secco Golf Club, in Henderson, Nev.*