The Loop
A Bundesliga team can't play in its massive new stadium due to noise complaints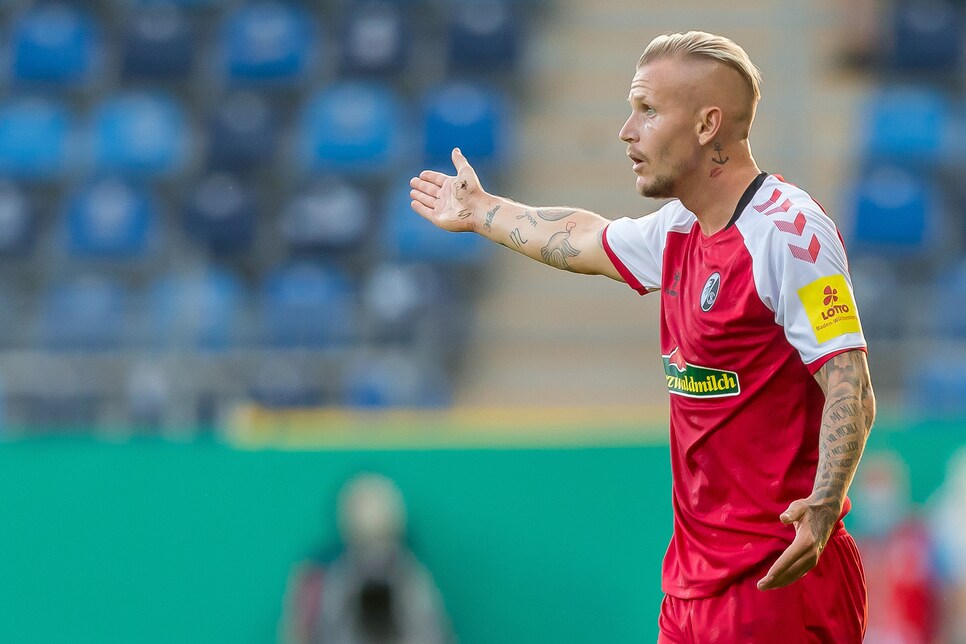 In theory, at least, it was exciting for the German soccer club SC Freiburg when news came down that they'd be moving to a new stadium for the 2020-21 season. With a capacity of almost 35,000, the SC Freiburg Stadion would be a major upgrade in several ways over their outdated former digs. They paid dearly for it, too—about 76 million Euros. But now that they're ready to make the move, there's one slight problem. Turns out, the neighbors don't like the noise, and after a months-long legal battle, the neighbors have won.
An administrative court in Baden-Wurttemburg just ruled that SC Freiburg can't play Bundesliga games on weekday evenings or on Sunday afternoons in their new stadium, which is an enormous blow for a club that plays its league matches on weekends. Because Bundesliga fixtures are "recurring events" rather than one-offs, the noise ordinance applies, and matches in those times are forbidden since they occur during a "daily rest period."
By the way, ready for the name of that noise ordinance? Keep in mind that Germans are incapable of stringing a few ideas together without making them into one giant word. Buckle up:
Sportanlagenlarmschutzverordnung.
Helllll yeah, Germans. Never let anyone tell you that certain concepts should be expressed in smaller units. There's nothing you can't say in a single word.
The idea behind Sportanlagenlarmschutzverordnung, as you might guess, is to reduce noise for German citizens, and studies apparently showed that matches at the stadium will exceed Larmschwelle, the threshold for acceptable sound.
This only applies to Bundesliga matches, since either European or cup games are not "recurring events," but that's small consolation since, again, weekends are when most Bundesliga matches are played. The club is pissed, and an executive named Oliver Leki was quoted as saying "the decision is all out of reason." Those words came in a written statement, but I like to imagine Leki flapping his arms in outrage.
The other really crazy thing here? The stadium is right next to an airport! I can guarantee you flights are not grounded in the evening and weekend hours, and yet somehow a multi-million Euro Bundesliga facility doesn't pass muster.
Needless to say, this is an absolute nightmare for Freiburg, and one in which the club seemingly has no recourse. That said, if you're a German fan who loves soccer matches that happen at 9 a.m. on Wednesdays, then congratulations, for your dream is imminent.