Circle the Wagons
Like every other hipster in America, the Buffalo Bills are threatening to move to Austin, Texas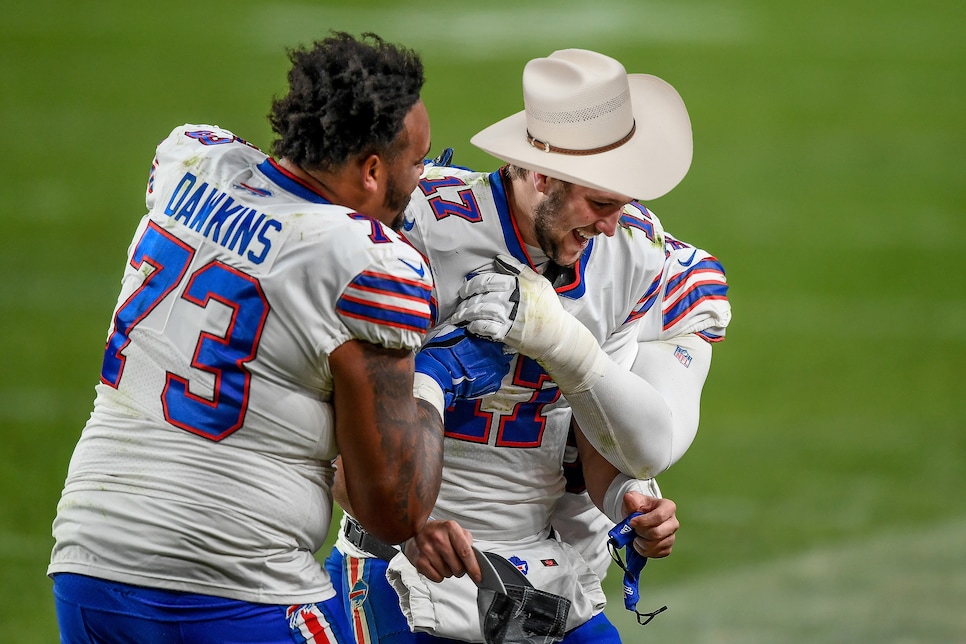 Everything was hunky dory in Buffalo Bills-land. They found their franchise quarterback in Josh Allen. They ended their AFC East title drought. They advanced all the way to the AFC Championship and there's nothing on paper to suggest they won't be the second-best team in the AFC again this season. But as with all good things in Bills-land, it wasn't built to last, and this weekend, the rain clouds began queuing over The Ralph once more with reports that Bills' ownership, led by the Pegula family, is seeking $1.5 billion in taxpayer money for a new stadium (as well as renovations to the KeyBank Arena, home of the Buffalo Sabres, which the Pegulas also own).
That's obviously a lot of dough, especially when you're asking for 100% of it to come from taxpayer dollars on the heels (in the middle?) of a global pandemic/economic crisis. But wait, it gets worse for the poor Bills Mafia patsies. According to a source within the Bills' organization, the Pegulas are so serious about this that they're reportedly threatening New York State legislators with a move to Austin, Texas, of all places.
Before Bills fans pack their one pair of shorts and all the sunscreen on Planet Earth, however, there are a couple pieces of good news. Namely, Austin city council members say they have not had any discussions about a possible move, meaning it's probably just a bluff at this point. There is also precedent for this sort of thing not panning out in Buffalo: In 2013 the Buffalo Bills, then owned by Ralph Wilson Jr., signed a 10-year lease extension in Orchard Park that included a one-time, $28-million termination clause. A year later, Wilson Jr. died and the Bills went up for auction. One of the primary bidders was a Jon Bon Jovi/Donald Trump ownership group backed by Toronto-based investors, who many believe intended to pay that $28-million clause and relocate the team north of the border. The Pegulas eventually beat them out, hired coach Sean McDermott, and built a winning franchise.
Real or imagined, though, Bills fans won't want to go through this psychological torment yet again, especially not so soon. It's also worth mentioning that since 2014, the Chargers, Rams, and Raiders have all relocated. It's practically the cool new thing to do in the NFL. Plus, we hear Big 12 country could use a new football team or two ...