Golf Balls
Calling Tom Brady and Buccaneers fans: Wilson has a Super Bowl-related golf ball for you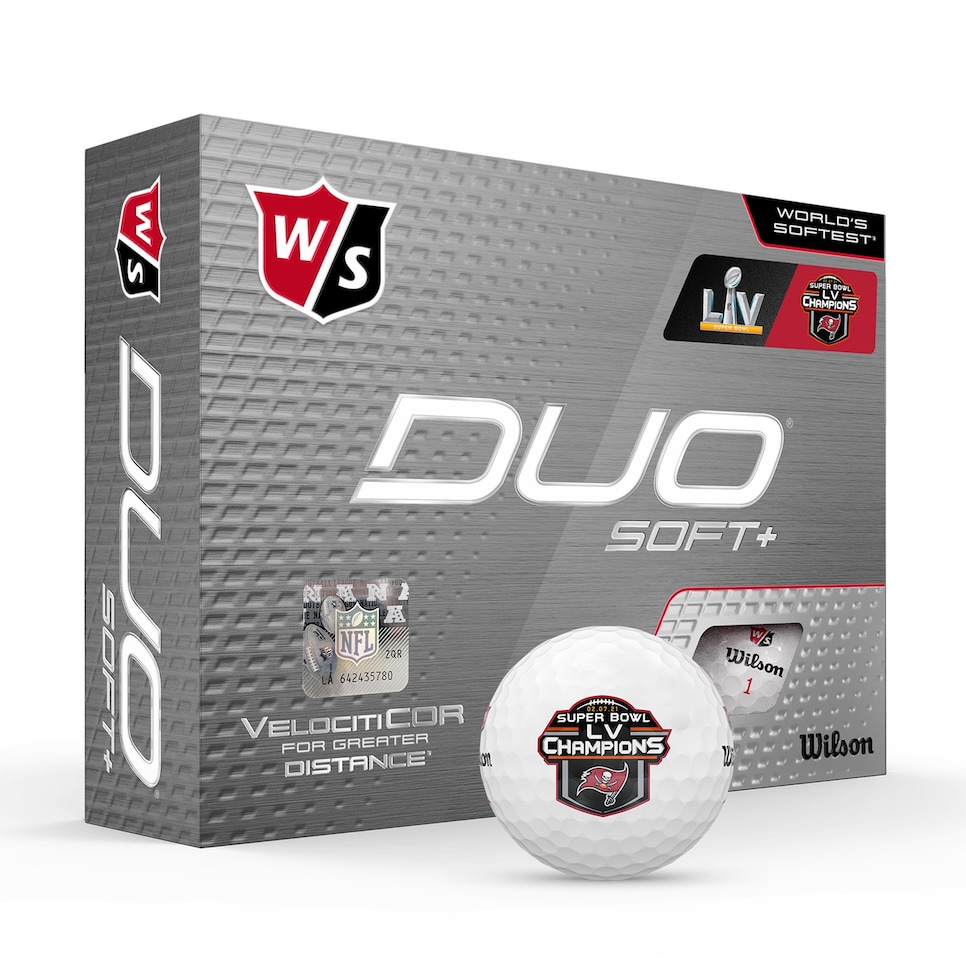 WG2004601_9_Duo_Soft_Plus_Tampa_Bay_Lockup.tif
The Tampa Bay Buccaneers won Super Bowl LV and while fans of the Bucs are rightfully celebrating their second championship, the sobering realization for everyone else is that the football season has come to end.
Thankfully, if you're a golfer (and especially one in the sunbelt), there's an outlet. And if you're a fan of the winning team, Wilson Golf has a golf ball for you.
The company is offering its Duo Soft+ balls with the official Super Bowl LV championship logo for the winning Buccaneers.
In addition to the logo, the balls feature all the tech introduced in the Duo Soft+ in Jan. 2020, including a change to the core formulation to increase velocity while maintaining a cushy feel.
The secret sauce, according to Wilson's R&D team, is the presence of Zinc pentachlorothiophenol in the core. Wilson says using it helps amplify the power of a player's swing with gains up to 2 miles per hour of ball speed off the driver with a 90 mile-per-hour swing speed. The ball also embraces its soft heritage, with a pillowy 35-compression providing the soft feel the line has come to be known for.
The special edition Duo Soft+ Super Bowl LV balls are available at Wilson.com at $30 a dozen. Who knows, perhaps winning QB and Super Bowl MVP Tom Brady—a single-digit handicap golfer—will grab a dozen or two.