Bucket Hats
If you don't already have a bucket hat in your golf wardrobe, this is your sign to get one
*All products featured on Golf Digest are independently selected by our editors. However, when you buy something through our retail links, we may earn an affiliate commission.*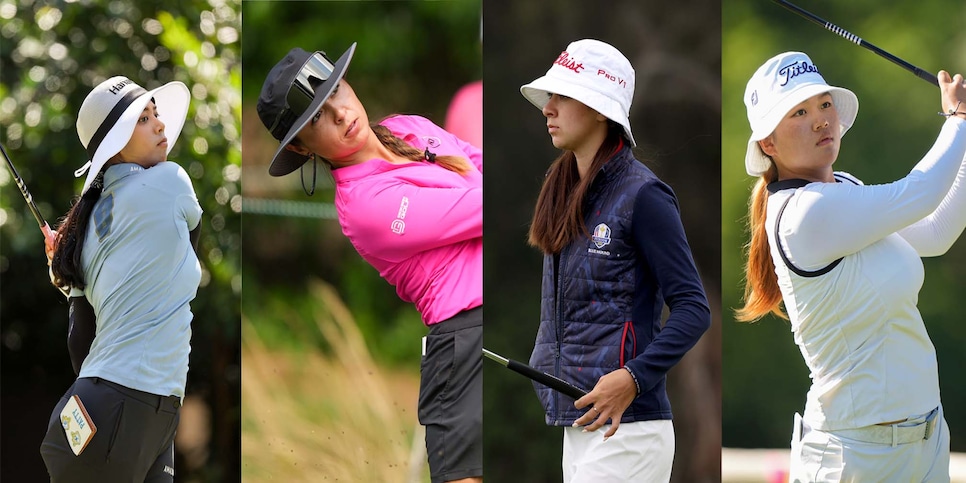 Over the past few years, bucket hats have sparked mixed opinions among the golf community, however they have undoubtedly grown in popularity as golf apparel continues to modernize. The latest push for golf's bucket hat campaign comes from the U.S. Women's Open at Pine Needles, where several women have been spotted wearing the practical headwear option. There are high temperatures of 96 degrees in Southern Pines, North Carolina, so the choice makes perfect sense. Whether a short or long brimmed bucket hat, these ladies are keeping their faces and necks away from the sun and heat, while also rocking a stylish look.
RELATED: Inspired by skin cancer scare, Justin Thomas launches his own sunscreen line, WearSPF
Gabby Lemieux stepped out on Wednesday's practice round wearing a sporty sun hat with mid-sized shade coverage. The Texas Tech alum perched a pair of sleek black sunglasses on the brim of her cap, matching her black shorts. The dark hat and dark bottoms contrasted Lemieux's hot pink long-sleeve polo, which also protects her from the sun. Shop similar bucket hat options to Lemieux's below.
Sixteen-year-old junior golf phenom Anna Davis brought the bucket hat into the conversation of women's golf apparel when she won the Augusta Women's amateur while wearing one this April. The internet exploded with praise for the teen's look: her low pigtails and white bucket hat combination looked effortlessly cool.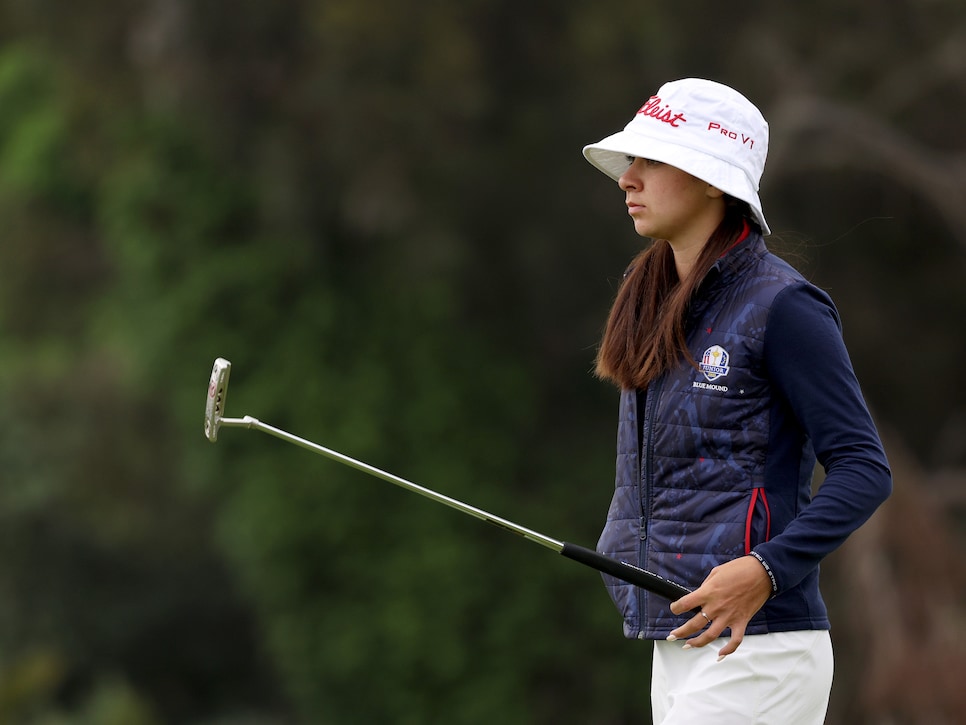 "I like a shorter brimmed bucket hat," Davis said ahead of her start at the Cognizant Founder's Cup where she was also wearing a bucket hat. "They stay out of your face and protect you from the sun. I mainly wear them for sun protection, but I also really like the look. They're cute."
Although sun protection was Davis' initial bucket hat inspiration, she's fallen in love with the look. The young star will tee it up for her first U.S. Women's Open this week, and we hope to see her rocking her signature look. Here are several short-brimmed bucket hats to shop, the style which Davis says is her favorite.
On Wednesday at Pine Needles, Patty Tavatanakit stepped out in an especially large and floppy sun hat, moving away from her typical baseball cap. The additional coverage ensures sun protection, but the mesh material on the top of the hat allows for breathability. Shop similar options to Tavatanakit's hat below.