Instruction
I know a lot of guys do it, but I don't think about controlling my wedge distances by changing my backswing. I don't want to be thinking that much. I stand behind the ball and try to visualize the exact shot I want to hit. Then, when I walk into my setup, all I'm trying to do is perfectly match the shot I'm about to hit with the one in my mind.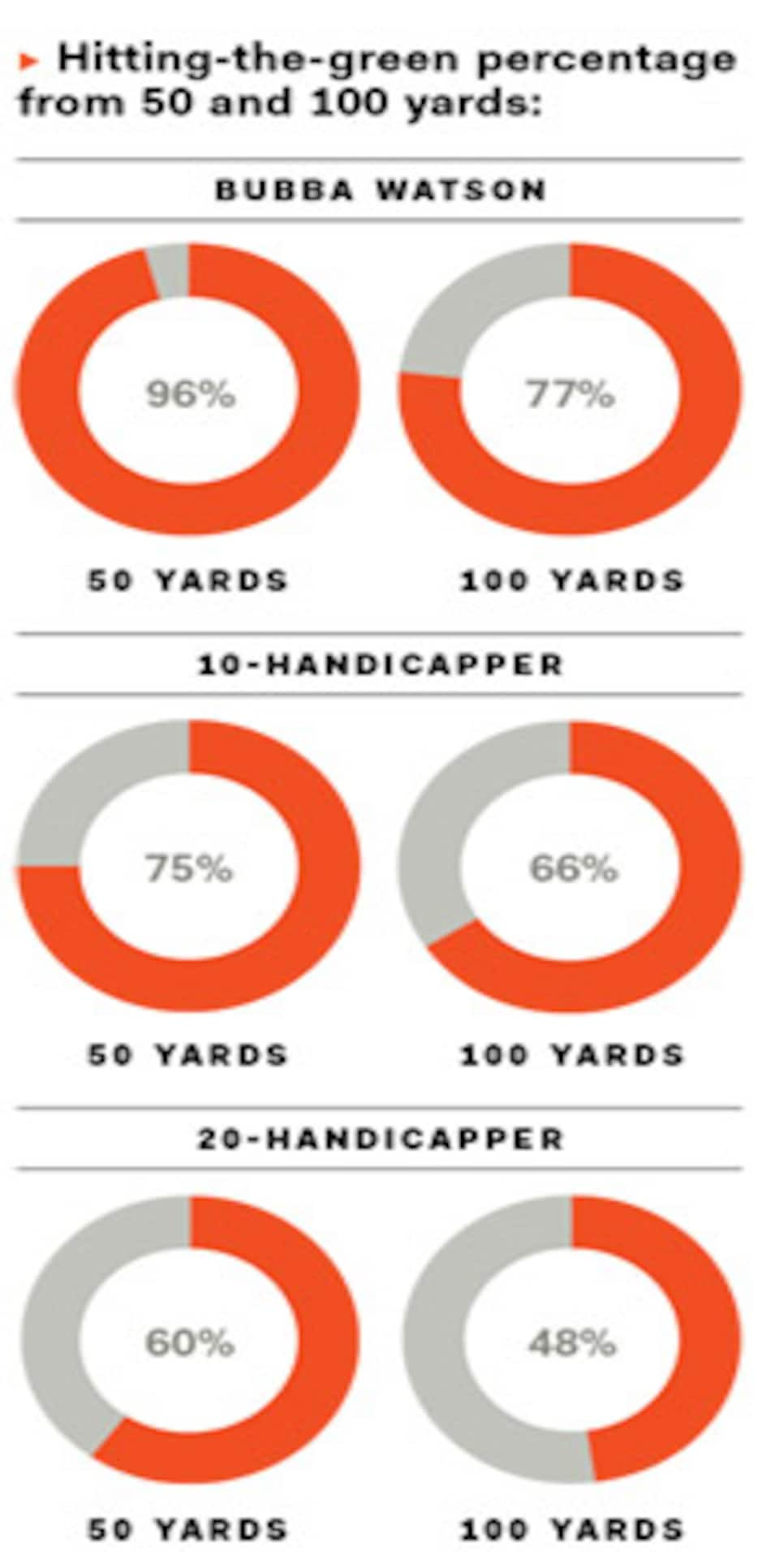 When I swing, my big focus is staying down. I play with amateurs all the time, and I always notice one thing: Everybody wants to see the great shot. Or they're nervous about the situation so they look up out of fear. I don't care about seeing the shot. I want to keep my head down and hear that great impact. Let your buddies tell you how good it looked.
Off the tee, I'm always working the ball, and it's no different with my wedges. The shot's not going to curve as much in the air as a drive, but it'll still move. And when it lands, it'll spin that way, too. That's something you've got to account for. If your natural shot is left to right, aim left and give it room to slide right. You'll get yourself a putt you can make.
*OAKLEY shirt, $65, pants, $75, belt, $75, shoes, $200