The Loop
Winner's Bag: What Bubba Watson used to win the Masters
AUGUSTA, Ga. -- The 14 clubs and ball Bubba Watson used to win the Masters are an interesting mix of standard-issue and highly personalized. Here's not only what he had in the bag at Augusta National, but how it got in there.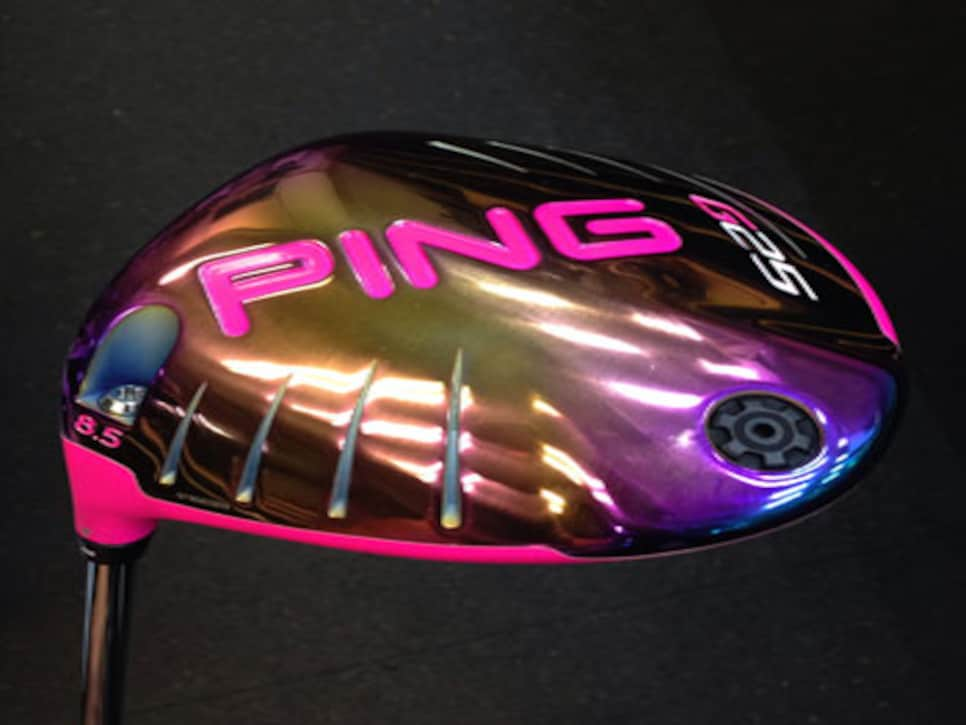 For starters, Watson hates changing equipment. Being the quintessential "feel player," the 2012 Masters champ can sense the slightest differences, making adapting to new clubs challenging. In fact, Watson had used Ping's S59 irons since 2004, getting a new set each November and working into them over the course of a couple months. Yet the irons Watson used to win the Masters was not the S59 but rather the company's new S55 model Watson changed to at the BMW Championship last September.
Watson originally tested the clubs at his Orlando home but felt he was hooking the ball with them too much. He then had Ping's tour reps flatten the lie angle on his irons one degree, alleviating the problem and prompting Watson to put the irons in the bag.
"I trust my feel so when it feels right to me, I trust that we've done the right things," Watson told Golf World in 2013.
As with most of Watson's clubs, the specs are far from standard. His 3-PW set is plus one half inch in length and the 3- through 5-irons have an extreme heel grind. The grips are massively oversized, too, with 10 wraps of tape on the top and 12 wraps on the bottom.
Watson's driver also is unique. In fact, it's two drivers in one. The pink-headed Ping G25 (8.5 degrees) features the racing stripe found on Ping's i25 driver, making Watson's big stick one of a kind. The shaft is a True Temper Grafalloy BiMatrx, a graphite model with steel in the bottom section that he has used since 2004. Oh, and the sole has a rainbow-like finish, too. Watson's driver had a D4 swingweight and the same number of wraps under the grip as his irons. His 4-wood is a Ping G25 with 16.5 degrees loft that is 42 inches long.
Although his wedges are standard, his putter -- a Ping Anser Milled 1 -- features a rainbow-like finish that Watson originally saw while visiting Ping a few years back. Watson liked the look and immediately wanted it. The putter in 34.5 inches long with 3 degrees loft.
Finally you can't play without a ball. For Bubba it's Titleist's Pro V1x -- a model he has employed since he's been on tour.
Driver: Ping G25 (True Temper Grafalloy BiMatrx), 8.5 degrees
4-wood: Ping G26, 16.5 degrees
Wedges: Ping Tour Gorge (52, 56 degrees); Ping Tour-S TS (64 degrees)
Putter: Ping Anser Milled 1
[Photo: Andrew Redington/Getty Images]