Moments after Davis Love III announced his Ryder Cup captain's picks Monday morning, in a well-managed press conference that seemed positively sober and tasteful relative to the embarrassing primetime debacle of 2014, one name was on everyone's lips: Bubba Watson. Love's conservative choices—J.B. Holmes, Rickie Fowler and Matt Kuchar—added the 10th, 11th, and 12th-place finishers in the Ryder Cup standings to the U.S. team, bringing a dose of relief to three players who had suffered near-misses. But the ninth-place finisher, and the seventh-ranked golfer in the world, was nowhere to be found. Speculation ran rampant—would he get the final pick in two weeks?
The argument I'd like to put forth is that no, he will not, and that we don't have to speculate at all. For those who were really listening, Love already told us that Bubba is not part of his plans.
He didn't say it in so many words. In fact, Love never once mentioned Bubba by name, even when asked about him directly. Nevertheless, Bubba's presence could be felt as the dominant subtext of the entire press conference, and even as Love seemed to be avoiding the questions, he was providing very clear answers for anyone with the ears to listen. Even the most rudimentary analysis of his comments during the live televised special and a subsequent press conference told us all we needed to know—if he were going to pick Bubba, it would have happened yesterday. Even if Bubba wins the Tour Championship, Love made it abundantly clear that he's ready to pass on the three-time Ryder Cup veteran with an 3-8-0 record.
There were five big clues encoded in Love's words.
1. The direct Bubba question, and the answer that looked like a non-answer
After the picks were announced, it only took three questions before a reporter asked about Bubba:
Q: Bubba Watson is the seventh-ranked player in the world. Why not Bubba Watson, and what does he need to do at East Lake and the Tour Championship to win that final spot?
Love's three-part response, at first glance, looks very strange:
DAVIS LOVE III: Well, we looked at a lot of guys that are in the Tour Championship and some guys that aren't in the Tour Championship, and we got a long two weeks ahead of us. I'd say the players that are playing in the Tour Championship need to try to win the Tour Championship and not think about Ryder Cup points.
It's a confusing response. What does it mean that players should "not think about Ryder Cup points"? Isn't that obvious, since the points phase is over and it's all down to captain's picks? There are no more points to be had, so why even mention it?
It only starts to make sense when you read it as Love saying that previous Ryder Cup points don't matter, and no player will accrue any benefit from having almost made the team that way. Which, of course, could only refer to Bubba—the other players who came close were all selected on Monday. Maybe this references an actual conversation Love had with Bubba, or maybe it's just Love asserting the irrelevance of the regular-season standings. In any case, it's a statement to the media that Bubba's specific point totals won't factor into his decision.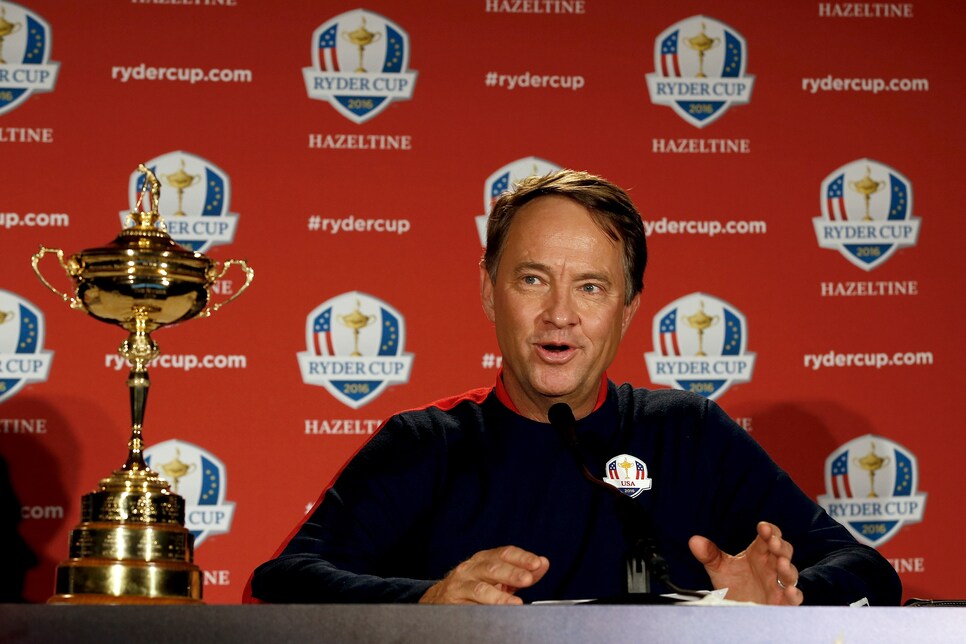 Here's the second part of his response:
I think that's the biggest thing I've told several players is it's not a scoring contest at the Tour Championship for who gets the Ryder Cup pick.
It's important to keep in mind here that he's responding directly to a question about Bubba Watson and what he needs to do at East Lake, which is an easy fact to forget since Love careful never to mention Bubba by name in the entire response. But he's talking about him anyway, and what he's saying, underneath the words, is that Bubba's results at the Tour Championship don't necessarily matter, and that we shouldn't expect even a win at East Lake to guarantee him a spot on the team.
I'm going to talk to these 11 guys now that we have 11; we've got a game plan, a strategy, and we're going to work on that the next two weeks and announce our pick next Sunday night based on what fits best for our team, not really who shoots the lowest scores in the last tournament.
I know I sound like a broken record, but once again, this is in direct response to a Bubba question. It reinforces the idea that the Tour Championship result doesn't matter, but it goes a step further—when Love says that he's going to consult the other players, and that esoteric qualities like "best fit" will factor into the decision, that can only mean bad news for Bubba.
VIDEO: Davis Love III analyzes his Ryder Cup team
2. Chemistry will be an important part of the 2016 team, and that's bad for Bubba Watson
An important part of my argument is the idea that Bubba is not well-liked by his fellow players, and that when Love emphasizes team chemistry, he's specifically hinting that a player like Bubba doesn't fit into his plan. I explored Bubba's personality in depth two years ago, and you can read my chapter on him here, but for now let's use the shorthand of a highly publicized poll from last spring that asked 103 PGA Tour players who they would be least likely to defend in a parking-lot fight—which is just an elaborate way of asking who they don't like. Well, Bubba won in a landslide. This was a shock to exactly no one; his general unpopularity with his peers has become so prevalent that you can't even call it a poorly kept secret anymore.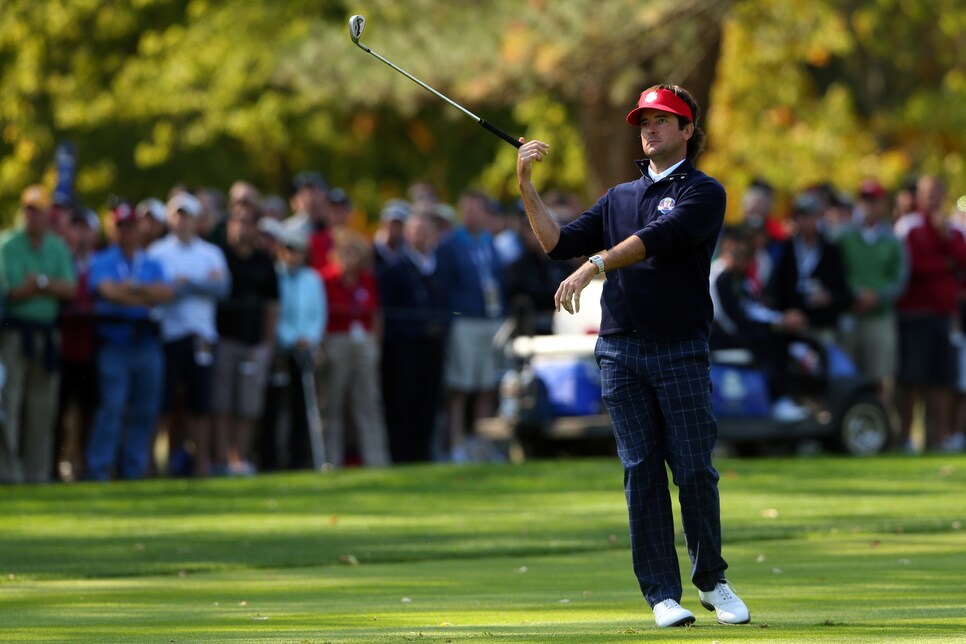 That being said, it follows logically that any reference Love makes to chemistry, or to consulting the other 11 players on the last captain's pick, can be read as an implicit rejection of Watson. It happened quite a lot, even after that first Bubba question. First, notice what he said about his three picks in his opening remarks:
On Fowler: He's such a great teammate...going to make a great teammate to guys that we already have on the team.
On Holmes: He's so steady, he's easy to pair.
On Kuchar: He's great, great attitude for match play. He's a great partner. Like J.B., he's consistent. He's easy to pair.
Those weren't the only qualities he mentioned, of course, but they were enough to show that attitude and chemistry—both on and off the course—really matter. He went on to emphasize the point several times, especially in reference to the upcoming 12th pick:
You know, I've been saying all along, we're a sports team and we have to draft the right player for the right position. There's going to be a lot of stats and a lot of things to look at, but making our pairings, fitting in with the team, doing all the little things that you asked to do...But these guys added a lot statistically, emotionally, leadership, for a lot of reasons, and so the next guy is going to have to step up and fill a role, as well.
But now I need to sit down with these three guys before they—you know, some of them are going to play and some aren't, but I need to sit down with these guys and talk to them about who do you think you would want to play with; who do you think you would want to practice with.
Finally, he basically admitted that discussions with other players had a big impact on his three Monday picks—and will continue to have the same impact for the final pick:
Q: So to follow up on that, then could your three picks of today and their preference for who they might like to play with, could that affect the fourth pick?
DAVIS LOVE III: Yes, and it already affected their picks. I didn't have to call Matt Kuchar and discuss it with him. Tiger talked to him a lot. I know who Rickie likes to play with. There's a couple guys on the team that wanted to play with Rickie...but yes, the group of 11 and the assistant captains and I are going to start talking about pairings, practice rounds, preparation, and then who this last pick is going to be. And when we get to Sunday night, we are all going to be on the same page and excited to go for the next week.
This is not quite explicit, but does it need to be? Every comment can be read as a repudiation of Bubba making the team. It doesn't take a significant leap to infer this is not someone the others want to play with, and to Love, that fact has huge significance.
3. His recurring references to the irrelevance of "bombers" at Hazeltine
This one is simple: A great argument for Bubba's inclusion is that he hits the ball really far, and Hazeltine is a long course measuring 7,628 yards at its max. Without mentioning him by name—something we saw over and over—Love refuted the point every chance he got. First, he used Tiger:
You know, everybody just automatically thinks, just look at the scorecard, it's a really long course, we need long hitters. Tiger looks at it a whole lot differently than that. Tiger over the last two or three weeks has made us really think hard about not only pairings but other things that we need to look for in our players. He's taken the stats package that we get and breaking it down to what we really need.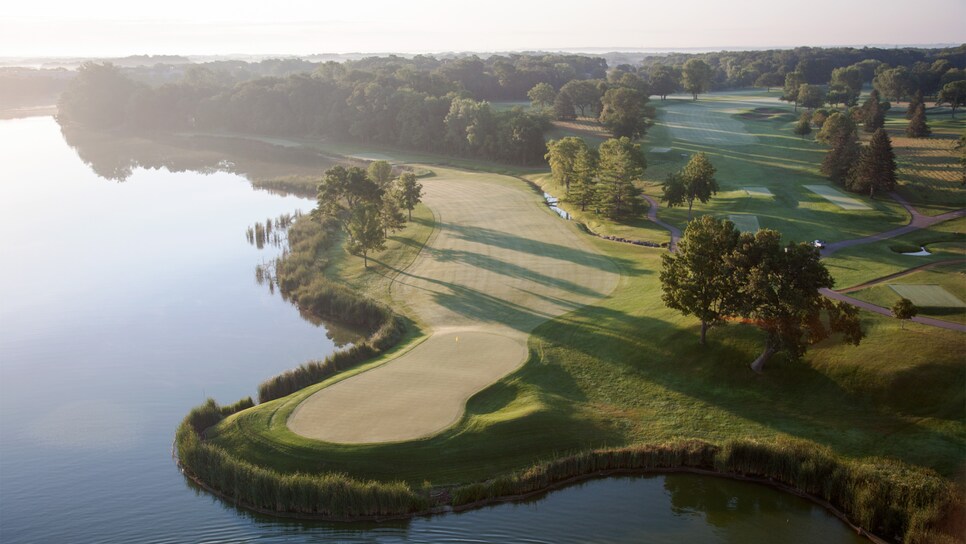 Then he turned to Patrick Reed, of all people, who had the very Reedian audacity to give Love advice long before he ever made the team:
And it isn't, it isn't all about power...Patrick Reed told me something about eight months ago: "You need to look at this a little bit differently. Don't just look at length and strokes gained/putting." So there's a lot more that's gone into it.
There's no other way to read this than Love explaining why Bubba's power didn't sway him—unless there's another prominent bomber who came agonizingly close to making the team on points and whose absence would need to be justified. (Hint: There isn't.)
4. Love is looking to build a youth legacy for the years to come
At 37, Bubba is not young by today's golf standards, and the possible benefit of his age in having experience playing past Ryder Cups doesn't help given his poor record in the event. Love addressed this several times, and leaned on the wisdom of Phil Mickelson:
You heard Phil say it a bunch yesterday. We have a plan we've been working on for a year and a half, and that's part of it. We know what happened in the past, but we're looking to the future now and building. So I think our experience is really going to help us.
I think Phil kept saying, we want to try to win the next 10 Ryder Cups. That's probably unrealistic, but let's put ourselves in the best position to win as many of them as possible and if we win seven out of 10, that's pretty good odds.
We haven't struggled with everything. We've just struggled with a couple things. We just needed to fix a couple things. We needed to get all a little bit more on the same page, have a little bit more continuity and consistency, have a little bit better game plan that we're going to run this year and hopefully for the next eight or 10 Ryder Cups.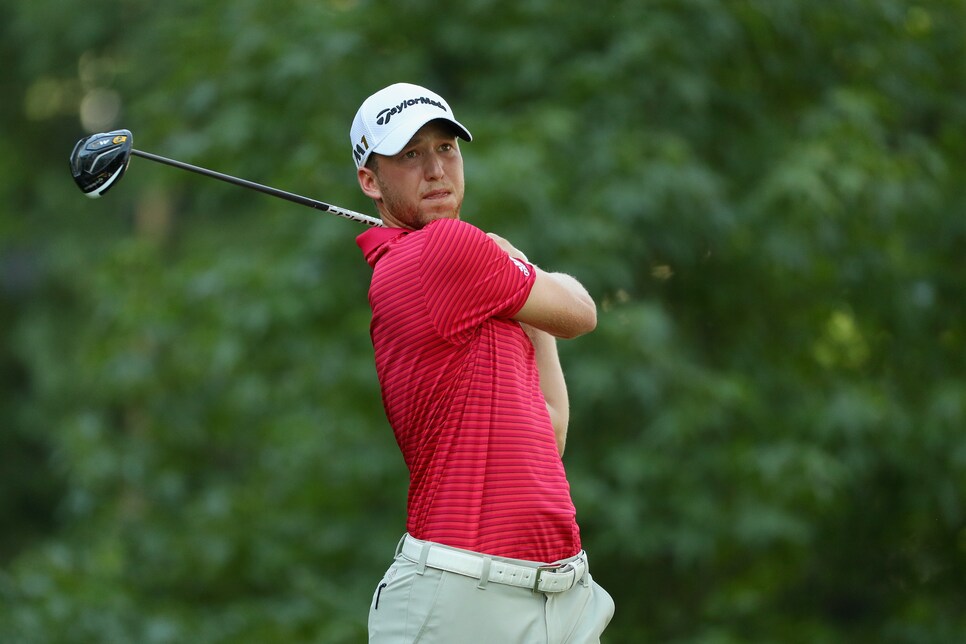 These aren't direct references to Bubba in the same way that the examples above were, but they bode poorly for him all the same. He's not the man you'd take if you're building for the future. In fact, these words were the best hints that if either Daniel Berger or Justin Thomas plays well at the Tour Championship, they stand an excellent shot to make the team. Love later said that he's considering players who aren't even in the Tour Championship.
5. He's already laying the groundwork for "tough choices"
After avoiding the mention of Bubba's name to an almost comical degree, Love finally referenced him, albeit in the most oblique manner possible, in response to another direction question:
Q: I was going to ask you two parts to this, if you would indulge me. First of all, how tough and how brave a decision would it be to leave out a guy ranked seventh in the World Rankings? How difficult would that be to square with the rest of the guys?
DAVIS LOVE III: The nice thing is, we've still got that other pick hanging out there. I've had to make the tough decisions before. We've left off the No. 9 guy in points. We've sat Tiger Woods out for the first time ever.
The "No. 9 guy in points" is actually referring to Hunter Mahan in 2012, not Bubba. But it hardly seems like an accident that Love said that specific phrase. It would seem he's setting a precedent. Just as in 2012, he's going to leave the No. 9 player off the team, and he's preparing everyone. "You know," Love continued, "that's the captain's job is to make tough decisions. That's what I signed up for."
A reporter gave it one final try, attempting to extract the word "Bubba" from Love's mouth when asking about the difficult phone calls he had to make:
Q: How was Bubba? Was he understanding in that conversation?
DAVIS LOVE III: Well, I've talked to a few guys, but I haven't talked to everybody. I'm still in that process.
No luck. Love's vow of silence was ironclad. Yet for all the apparent equivocating, looking between the lines showed that Love as blindingly transparent. Bubba is not well-liked, he's not young, his place in the standings doesn't matter, his distance is not the asset some might believe and, most importantly, Love has no compunction about leaving him at home. There are many mysteries to be solved in the weeks to come, but this is not one of them—Bubba's out.