The Loop
Bubba Watson defends disgraced U.S. athlete Justin Gatlin: "We've all had issues"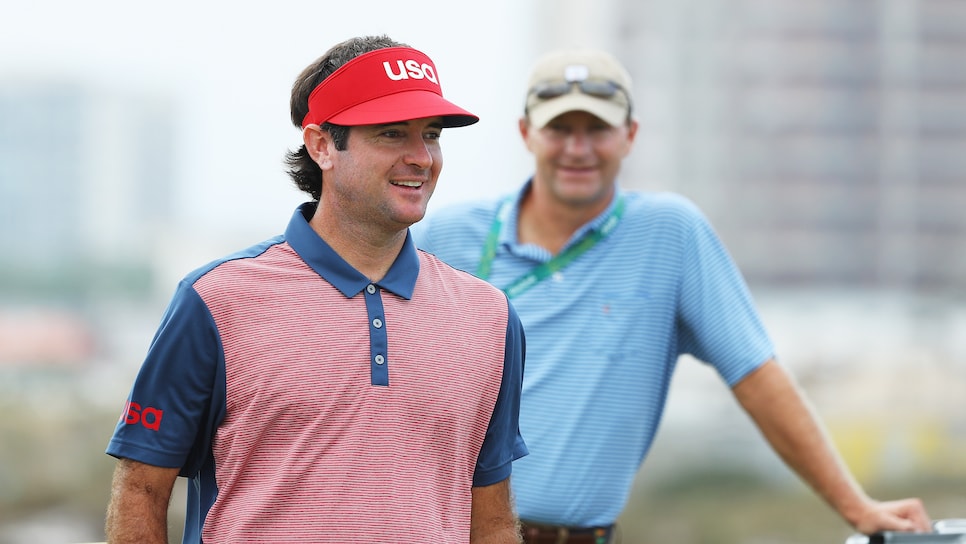 Bubba Watson has never shied away from an unpopular stance, like infamously refusing to participate in the PGA Championship's Long Drive contest in 2014 or articulating that he was only playing at the Waste Management Open because of sponsor obligations. It's a going-against-the-grain mentality that Watson appears to have brought to Rio.
One of the defining moments of the 2016 Summer Games has been American swimmer Lilly King's disposition towards Russian Yulia Efimova, who has tested twice for performance-enhancing supplements. Her stance against doping was loud and unequivocal: there's no room for cheating in the Olympics. When King backed up her words by defeating Efimova in dramatic fashion in the 100 meter breaststroke, she became an international sensation overnight.
And likewise, so did King's outlook. In a follow-up, when King was asked if her conviction applied to Americans who had been caught cheating -- most notably, sprinter Justin Gatlin -- the 19-year-old didn't hesitate in response.
"No, do I think people who have been caught doping should be on the team? They shouldn't. It is unfortunate we have to see that," she said. "It is just something that needs to be set in stone that this is what we are going to do. Let's settle this and be done with it. There should not be any bouncing back and forwards."
King's not alone in this view, which has painted Gatlin as a de facto villain in Brazil.
But Gatlin has at least one person in his corner: his fellow patriot, Watson.
"Who cares about the past?" Watson told TIME. "I mean, we've all had issues. People write negative things about me that aren't true."
Gatlin was banned from his sport for four years following a positive test for "testosterone or its precursor" in 2006. It was his second violation; in 2001, he was caught using amphetamines.
"What he did, true of not, I don't care about that," Watson continued. "He's changed."
Gatlin's first event is scheduled to take place on Saturday.