That Hurts
Bubba Watson's brutal finish cost him a couple (hundred) grand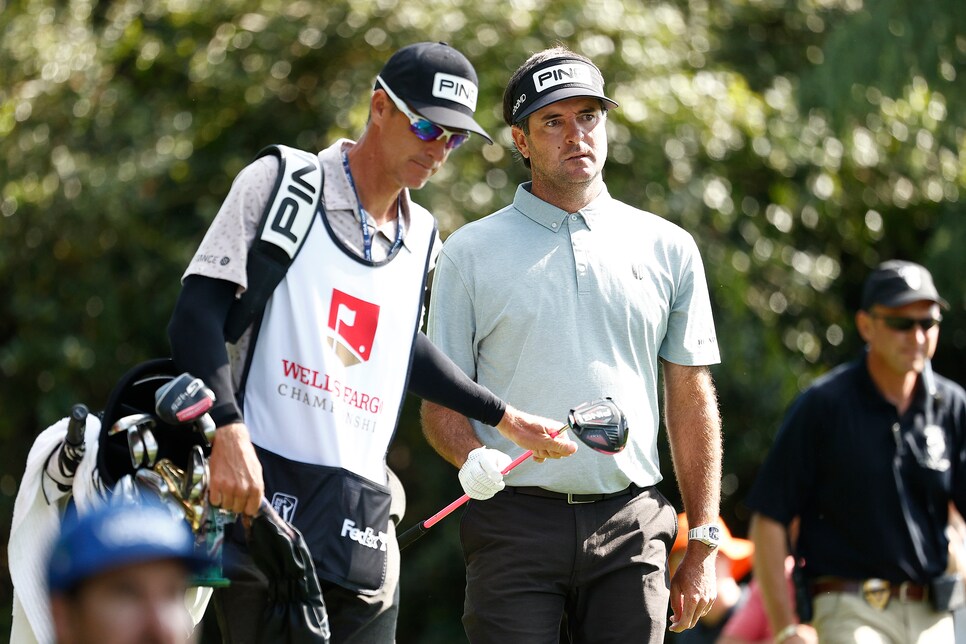 Quail Hollow's notorious difficult finish, AKA The Green Mile, has affected the outcome of many golf tournaments through the years and certainly wreaked havoc with eventual winner Rory McIlroy on Sunday. But more often, the harrowing three-hole stretch just hits tour pros in the wallet. Hard.
And this year, Bubba Watson was its biggest victim. The two-time Masters champ had a brutal final two holes during the final round to tumble down off the leader board and cost himself about $200,000 in the process.
Watson was rolling at three under for the day and still had an outside chance of winning the tournament when he arrived on the 17th tee. But his tee shot on the tough par 3 went in the water, leading to a triple bogey. And things didn't get much better on 18.
Watson found the same hazard down the left side that McIlroy would moments later. However, he wasn't able to navigate the situation quite as well. After dropping in a similar spot, Watson's third missed the green and he failed to get up and down. That gave him a triple-double to finish. And not the good kind you see in the NBA.
As a result, Watson wound up finishing tied for 18th and earning $96,390. Not too shabby. But if he had parred the two holes (granted, a pretty big if, but made a bit easier by the fact he wasn't exactly facing final group pressure like Rory), he would have finished solo sixth, which would have earned him $293,625.
Do the math, and, well, ouch.