The Loop
Bubba Tries The Right Side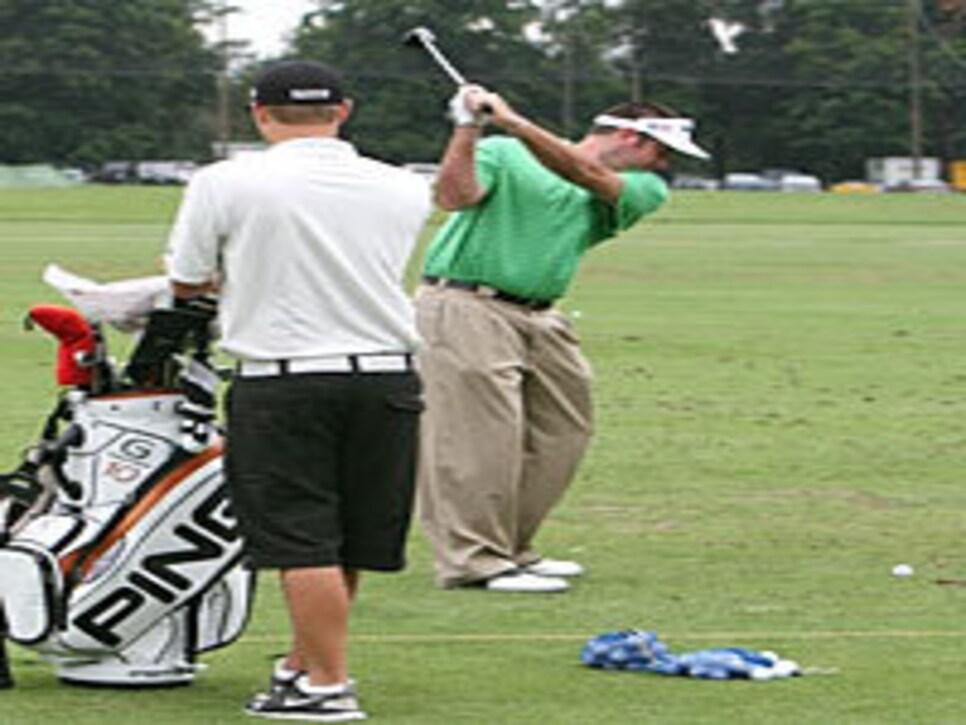 HARRISON, N.Y. -- Big-hitting Bubba Watson was a big hit at the Westchester Country Club driving range Monday afternoon. While Watson was waiting for Ping tour rep Matt Rollins to bring him five new pink-shafted drivers, he borrowed a few right-handed clubs from Ryan Moore and tried his hand at making solid contact. After a few topped shots, Watson (green shirt in photo) started looking less like Bubba and more like Tom.
When Rollins arrived with the 7.5 degree left-handed drivers, Watson still had adjustments to make. After three powerful whacks, it was evident that the range wasn't long enough to hold his shots. Several people suggested he move to the extreme back of the range.
As Moore told a ball attendant, "He's back there because he just hits it too far."