The Loop
Bryson DeChambeau might turn pro early following NCAA penalties against SMU
A recent NCAA ruling against the SMU men's golf team may end up altering the plans of star senior Bryson DeChambeau. The reigning NCAA and U.S. amateur champion is now leaning on leaving school early to focus on his pro career, reports Golfweek.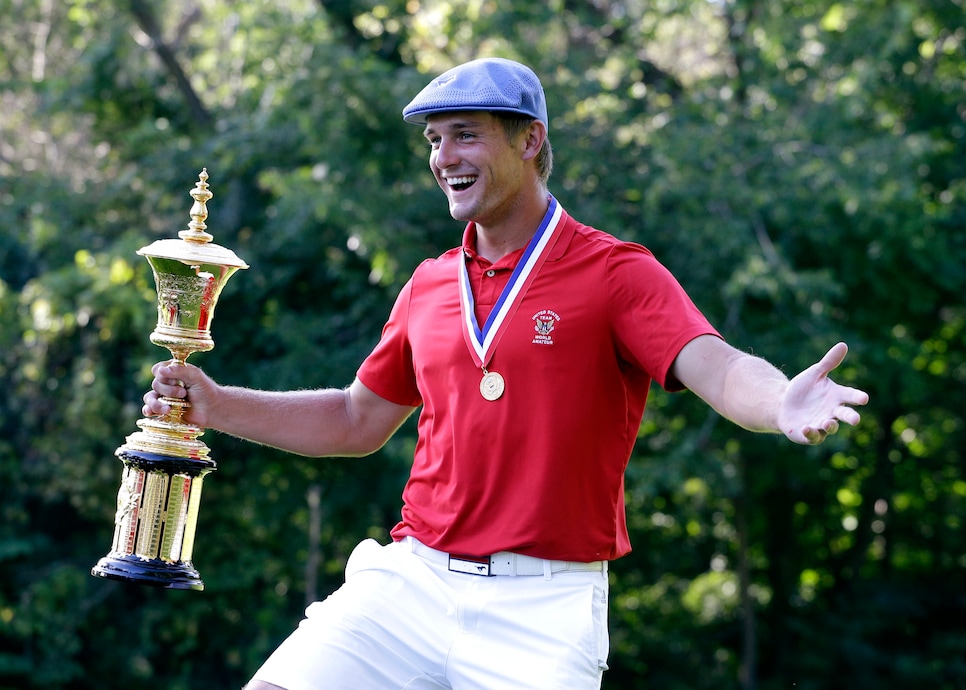 Last week, the NCAA hit SMU with a one-year postseason ban for recruiting violations and unethical conduct by former coach Josh Gregory. As a result, DeChambeau won't be allowed to defend his NCAA individual title next spring.
DeChambeau told Golfweek he'll make a final decision next week, but his new coach seems to think his collegiate career is winding down.
"He may play the Royal Oaks event in Dallas as an individual, then most likely done. He wants me to play the other guys," SMU coach Jason Enloe said. "It's a good thing for both the team and him. He can focus on his future and we can focus on getting better."
DeChambeau, a physics major, is expected to finish school in December and use his Masters exemption from winning the U.S. Amateur before turning pro.