The Loop
Bryon Bell to caddie for Tiger Woods at Bridgestone
For a guy who hasn't hit an official shot in three months, Tiger Woods still has a knack for sending the golf world into a tizzy.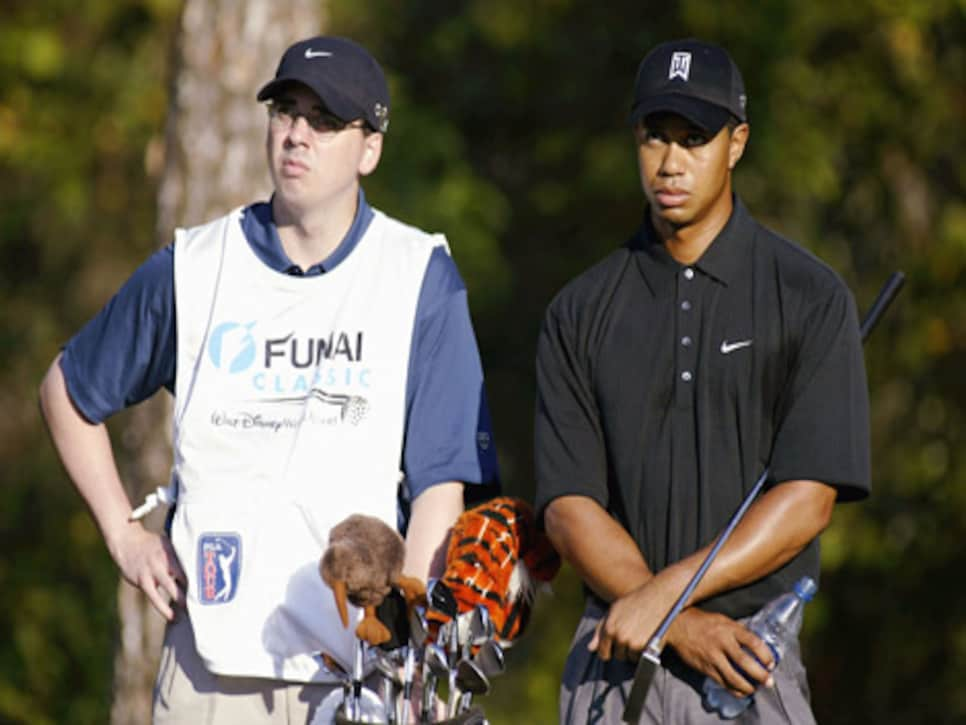 *Bryon Bell has caddied for his friend Tiger Woods on a fill-in basis before.
If nothing else, it suggests the two men know each other well. How that serves them on the golf course next week is anybody's guess.
But then that can be said about just anything concerning Woods these days.