News
Brooks Koepka's mom denies report that she and her son cried over $130 milliion LIV contract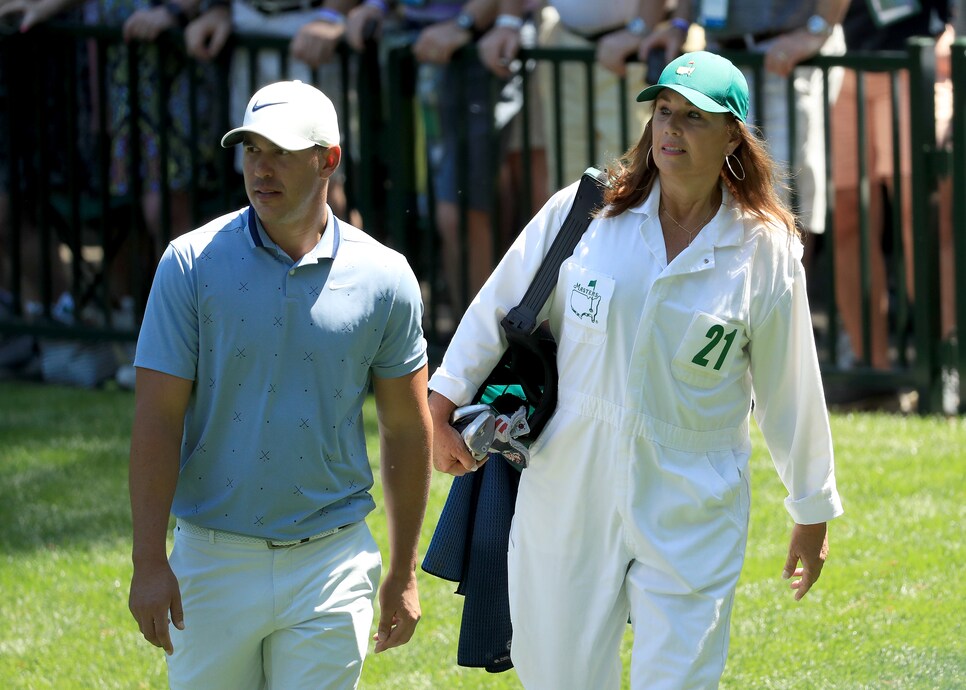 Give Brooks Koepka this - when he says something, he puts his name on it. Look no further than last week at the Ryder Cup, where, about 10 minutes after shaking hands with Jon Rahm on Friday evening, he called Rahm a "child," which was somehow only the fifth-most insane thing that happened in Rome.
Just five days later, another quote with Koepka's name attached began making the Golf Twitter rounds, and he was yet again calling out some of his peers, including two he just played on the U.S. Ryder Cup team with. The quote comes from Alan Shipnuck's new book "LIV And Let Die," in which Shipnuck reports on the two-year war between LIV and the PGA Tour. It's set to hit shelves later this month.
On the back of the book, there is a sampling of the spiciest quotes Shipnuck was able to get from various players, agents and talking heads from the golf world, including this one from Koepka on "country club kids" like Justin Thomas and Jordan Spieth.
"F--k all of those country club kids who talk sh-t about me. You think I give a f---k what they think? You think I care what people say about me? I just had three surgeries and I'm supposed to turn down $130 million? I grew up with nothing."
In the book, Koepka also added "After signing that contract, the first person I called was my mom. We both cried."
In a strange turn of events, Koepka's mother, Denise Jakows, chimed in on Twitter on Wednesday afternoon to clarify one thing - she and her son have only cried once together, and it was not over the monstrous nine-figure contract he signed to join the Saudi-backed tour.
Read into that however you'd like, but one thing is certain - there aren't many slow news weeks in golf anymore, are there?