PGA Tour
Masters 2021: Coming off knee surgery, Brooks Koepka shows up for practice at Augusta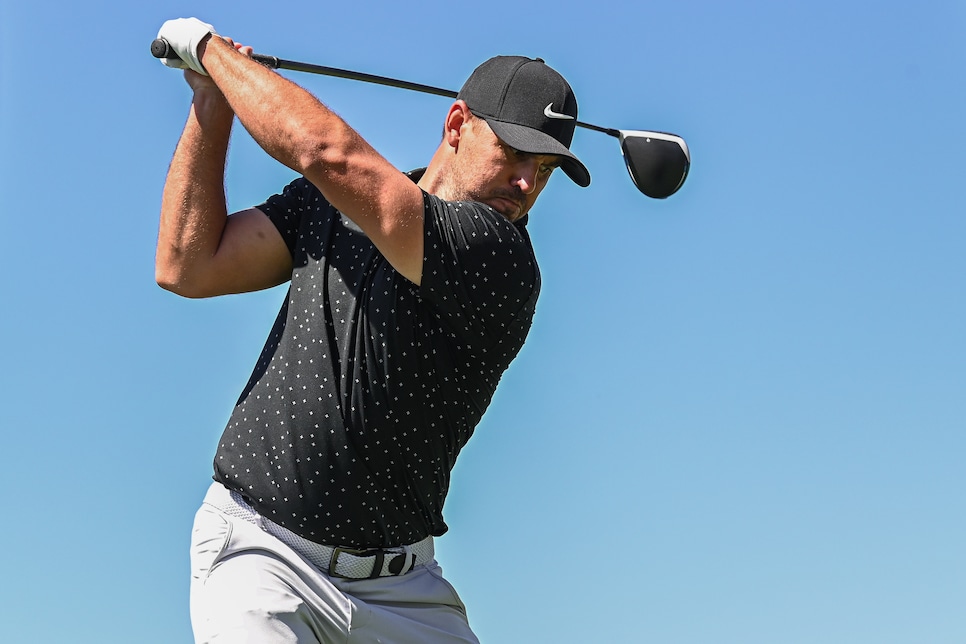 Brooks Koepka hits a drive during the first round of the World Golf Championships-Workday Championship.
Ben Jared
AUGUSTA, Ga. — Brooks Koepka apparently hopes to give next week's Masters a try after recently having a procedure on his injured right knee.
Koepka showed up at Augusta National Golf Club on Sunday, hit balls on the range and then headed for the course. He last appeared in a PGA Tour event on Feb. 28 in the final round of the WGC-Workday Championship and tied for second. Since then, he had to withdraw from the Players Championship and Honda Classic.
The 30-year-old Koepka suffered an injury to his knee early last month—the cause of which he hasn't said—and had surgery on March 16 in California. On March 23, he posted a photo on social media with his knee wrapped in bandage and the comment, "Only 1 way to go from here."
The troublesome knee is the latest injury for Koepka, an eight-time tour winner who is ranked 12th in the world. In the past year, he had a labrum injury in his left hip and earlier this season struggled with a stiff neck. He had a wrist injury in 2018 that kept him out of the Masters and hurt his left knee in 2019 while slipping on concrete, an injury that caused him trouble through the end of 2020.
Koepka figures to be anxious to play in the Masters because he has two top-10s in his last two appearances, including a T-7 in 2020 when the tournament was played in November.