Endorsements
Brooke Henderson no longer on Ping website. Is a club deal with TaylorMade next?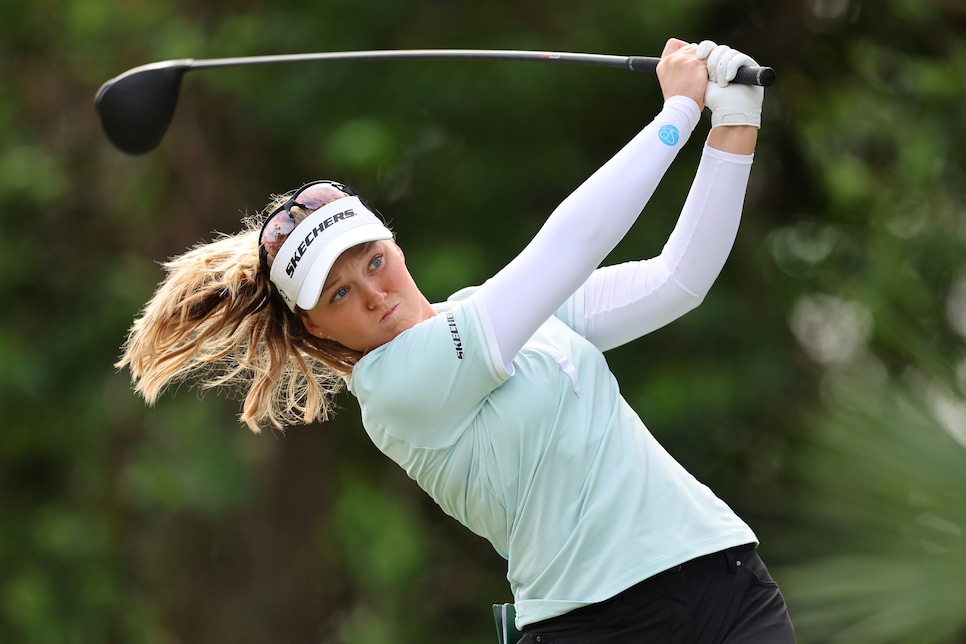 When Brooke Henderson signed a deal with TaylorMade early in 2022 to play the company's ball, she said "It was really eye opening, and I am beyond excited to put the TP5x in play this season."
Fast forward 12 months and it appears the all-time winningest Canadian golfer on any major professional tour, men's or women's, might have opened her eyes to TaylorMade equipment beyond just the ball.
As first reported in a tweet by NUCLR Golf, Henderson is no longer listed on Ping's website as being part of its tour staff. On Saturday, SCOREGolf.com in Canada reported that Henderson will sign a club deal with TaylorMade and carry the company's logo on her bag.
A TaylorMade spokesperson had no comment when asked by Golf Digest about a possible deal.
Regardless of where Henderson ends up from an equipment standpoint, the split with Ping is notable. Typically, Ping is loyal to its staff players and the players return the sentiment, with many maintaining lengthy relationships with the company (see Lee Westwood and Bubba Watson, among others).
Henderson has been with Ping since turning pro in 2015 and signed an extension in 2021, saying at the time, "From the tour staff at Ping who fit me into the game's best clubs, to the great teams at Ping Canada who've supported me since my earliest junior days, being treated like family has contributed to my success for sure. Because I have the backing of so many people, and I'm playing clubs that bring out the best in my game, I give myself an opportunity to play well every week. I'm really happy to pursue more victories with Ping and build on all that we've accomplished together."
The LPGA starts its 2023 season Jan. 19-22 in Orlando with the Hilton Grand Vacations Tournament of Champions. If a new deal indeed is in place, expect an announcement sometime early that week.