News
British Open morning rundown: O'Meara's first-tee trouble, Rory's unfazed confidence, and pro's awful airline luck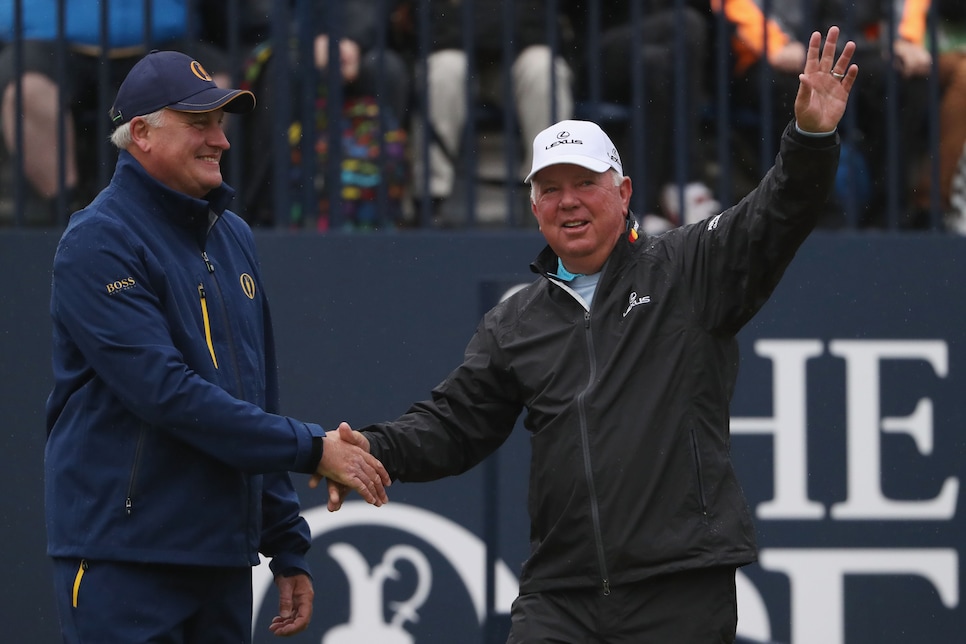 Welcome to the Dew Sweeper's Open rundown, your one-stop shop to catch up on the action from the golf world. From the professional tours, trending news, social media headlines and upcoming events, here's every golf-related thing you need to know for the morning of July 20.
Mark O'Meara, a former Birkdale champ, was selected to hit the first tee shot of the 2017 Open Championship. O'Meara's drive won't make the tournament's highlight reel, as it sailed -- and we underline sailed -- out-of-bounds.
O'Meara's third discovered a fairway bunker, finishing near the deep face. O'Meara walked off with a quadruple bogey-8.
Let's hope this isn't an omen for things to come this weekend.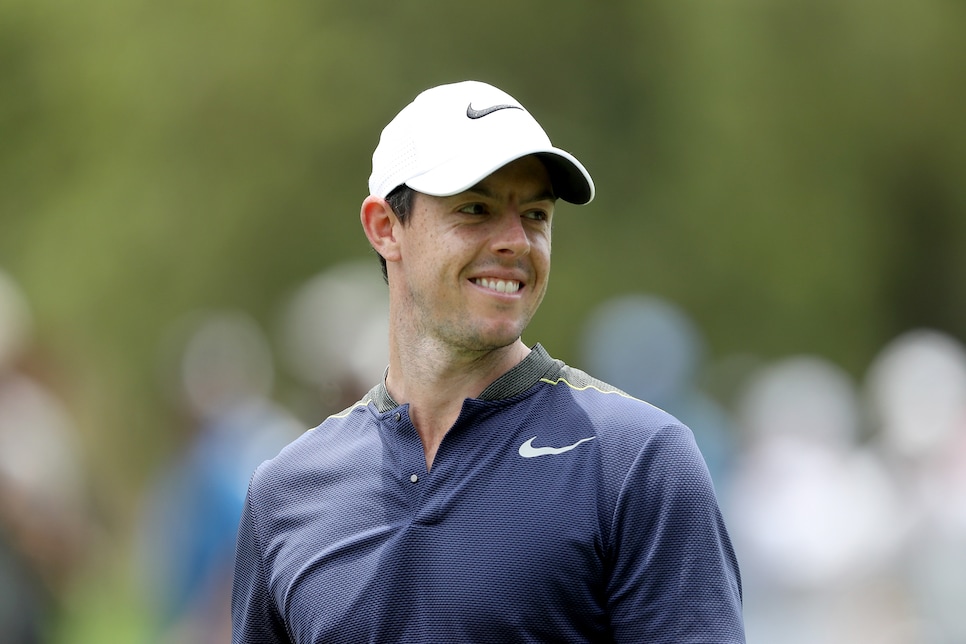 McIlroy beaming with confidence
For the first time in forever, Rory McIlroy is entering a major under the radar. And with reason: the 28-year-old's 2017 has been a bit of a disaster inside the ropes. He's missed significant amount of time with injury, he's struggled acclimating to new equipment and his putting -- which has never been a strong suit -- has been particularly anemic.
Yet McIlroy isn't short on conviction. When told he was going off at 20-to-1 odds, the Northern Irishman answered, "Good time to back me, I think."
That's a bold assertion -- some would say irrational -- for a man who's missed three of his past four cuts coming into Southport. Of course, Rory's had three top 5s at the Open, including a win in 2014. Additionally, more than any major, a player can get away with a shaky flatstick at this event. And hell, Rory's always been a straight shooter...
(Drops computer and dials bookie)
Forget his recent woes. Look for McIlroy to answer his critics, and answer with vigor this week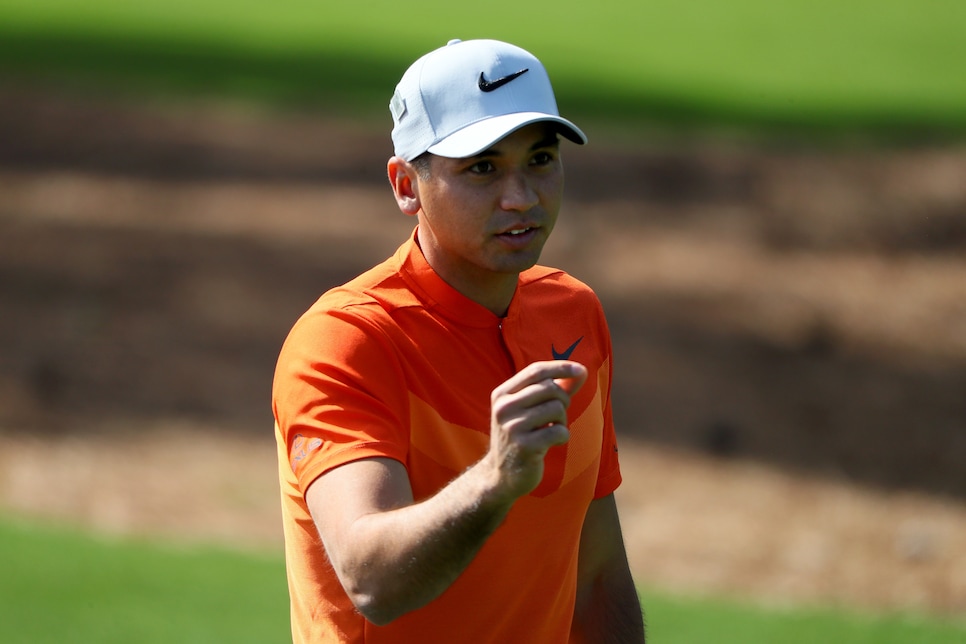 The curious case of Jason Day
On the opposite end of the confidence spectrum is Jason Day. The 2015 PGA Champion began the year ranked No. 1 in the world, but due to a variety of issues -- most notably, his mom's battle with cancer -- Day admitted he's labored staying focused on the sport.
"The hardest thing in golf is motivation comes and goes, but the discipline needs to be there every single day," Day said. "And unfortunately I wasn't as disciplined at the start of this year as I had been over the last couple of years and the couple of years beforehand, because a lot of the work that went into winning in 2015 and 2016 happened the years prior to that leading up to it. So some days you just wake up more motivated than other days, but you always have to stay disciplined. And if you can stay disciplined within yourself, hopefully the little slump you go through will be at the end and you can start to play better golf."
When he's on, few make the sport look as easy as Day, who possesses a physicality and touch foreign to many in the sport. But, as often seen in the game, such tools are for naught if not accompanied with a sound mental game. At the moment, one that Day doesn't seem to harbor.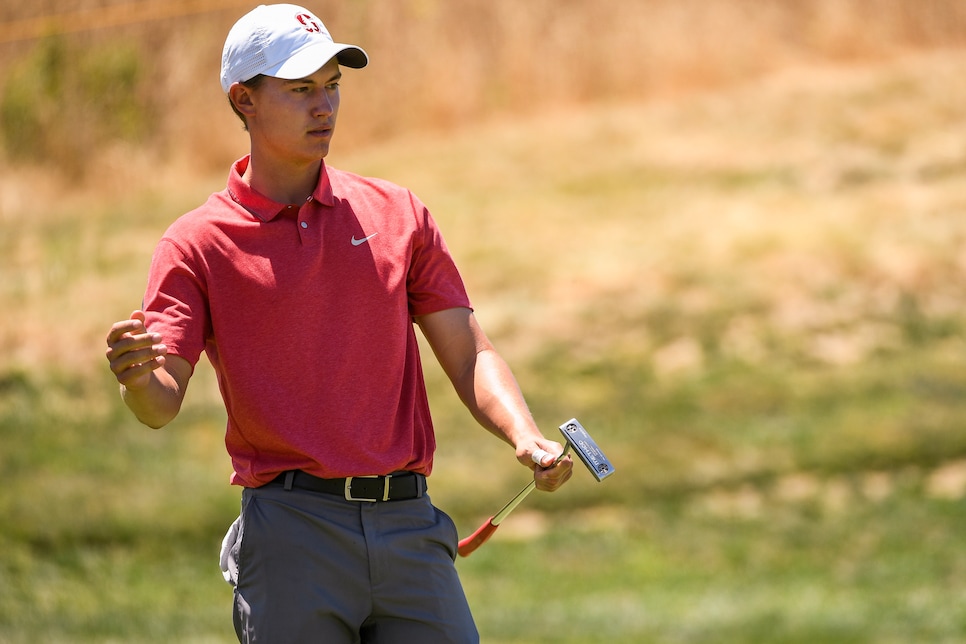 For nearly two years, speculation has surrounded the professional prospects of Maverick McNealy. The Stanford product, who's reached No. 1 in the amateur rankings, has toyed with keeping his am status and becoming a modern-day Bobby Jones. McNealy's not short on capital -- his father, Scott, is founder of Sun Microsystems -- affording the leeway for such a scenario.
However, speaking with Golf Channel's Ryan Lavner, it appears McNealy is interested in an all-in approach to a professional venture in golf.
"I'm preparing as if I'm going to play professional golf and trying to sort all that out," McNealy told Lavner on Wednesday. "After the U.S. Amateur is when I'll have everything in order and know what I want to do."
McNealy likely won't declare pro until after September's Walker Cup, but he's already received exemptions into a few fall events. Given his pedigree, expect plenty of McNealy sightings in the near future.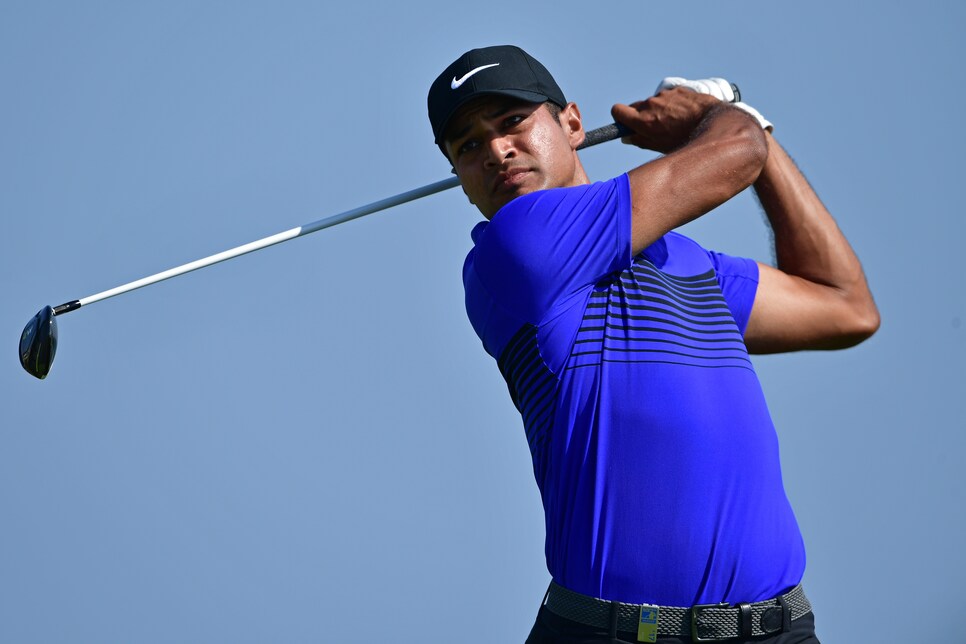 Lose Julian Suri's clubs once, shame on you, airlines. Lose his clubs four straight weeks...well, still shame on you, air industry.
Suri, a Duke product and current earnings leader on the European Challenge Tour, had to practice this week with a hodgepodge of equipment, as his clubs went missing for the fourth consecutive tournament. Which signals that Suri is extremely unlucky, or he has an ex-girlfriend working in the EASA.
Thankfully, it appears Suri got his bats just before Thursday's opening round. But Julian, think it's time to look into Ship Sticks, my friend.