The Loop
9 cool items you can buy at the Open and around St. Andrews this week
ST. ANDREWS, Scotland -- Not only is the Open Championship merchandise pavilion full of items featuring a new and improved logo, but all around the enchanting town of St. Andrews, the various golf stores have gone all-out offering commemorative merchandise and other artisanal items you can only find in Scotland.
Here are just some of the better finds this week.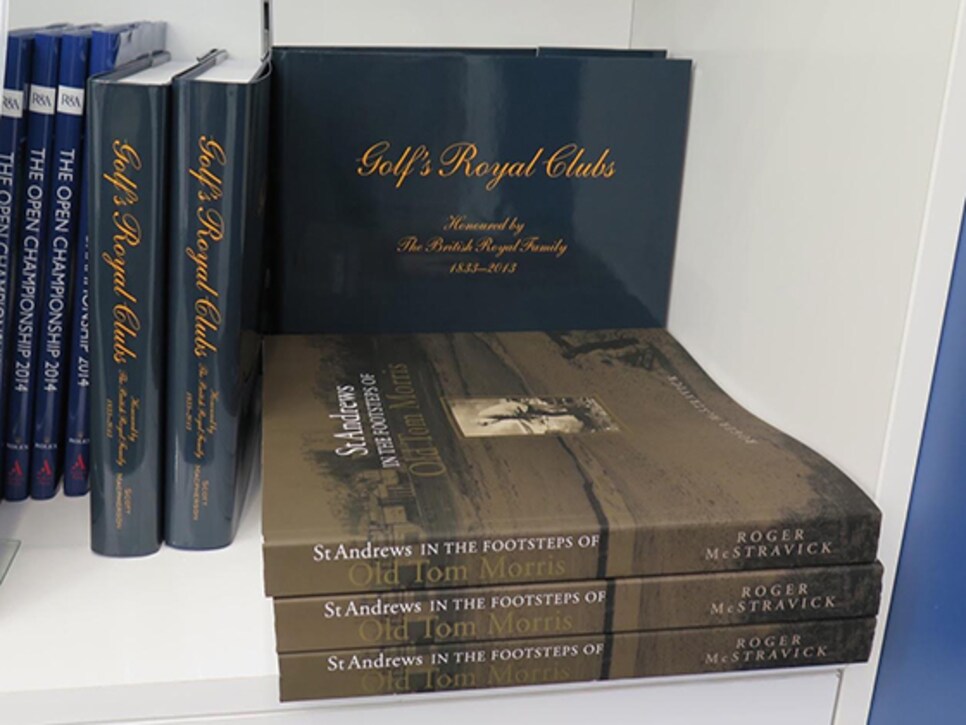 The first of two new epic books released this week in conjunction with The Open, Roger McStravick's "In The Footsteps of Old Tom Morris" lovingly documents the life and times of golf's grandest figure. Elaborately illustrated with the sharpest printing to date of old St. Andrews photography, McStravick also documents the town's evolution with the ideal combination of information and imagery. Some of the photos you've seen, many you haven't. Two limited editions compliment a 60 pound softcover. Click here for more.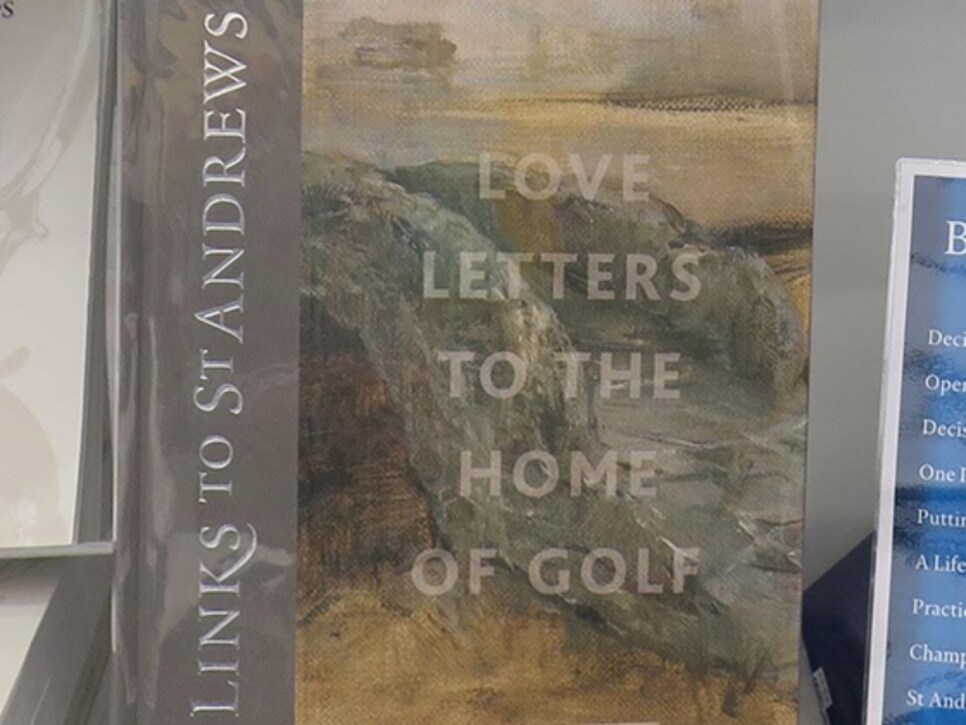 American Josh Evenson attended St. Andrews University and has used his connections in the art and media world to compile one of the most stunning golf books ever produced. He has called on a wide variety of figures in the game to pen essays and contribute important St. Andrews art old and new to produce a museum-worthy volume that celebrates the Home of Golf. On production values alone, this one will probably put every coffee table book you've ever seen to shame. Evenson is debuting the book this week at St. Andrews and for now is only available at various stores in town, but will be available to a wider audience soon. More information here.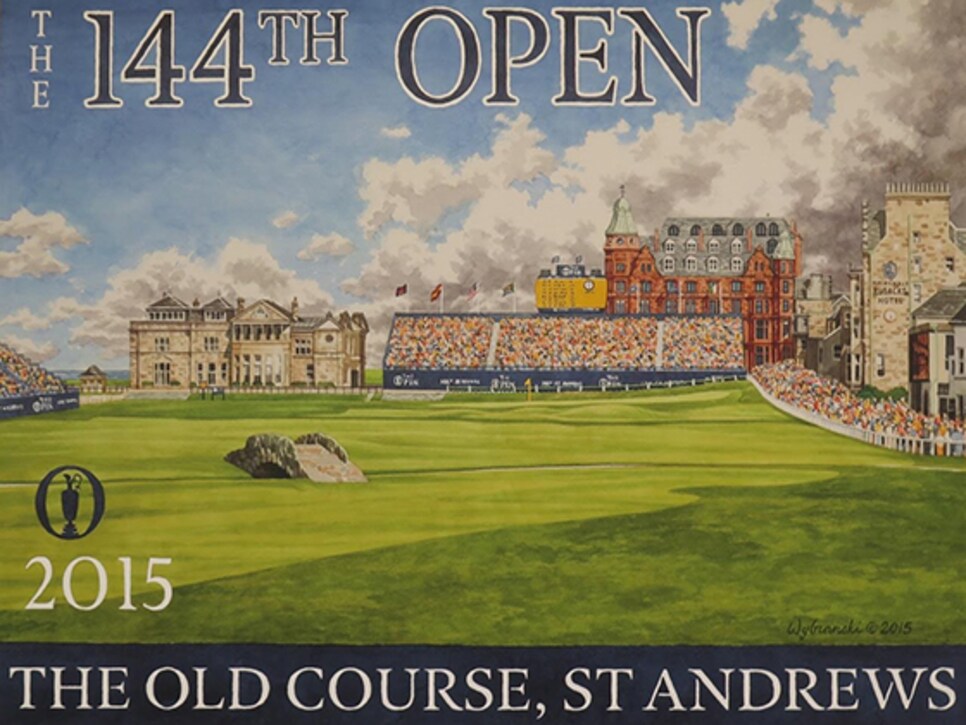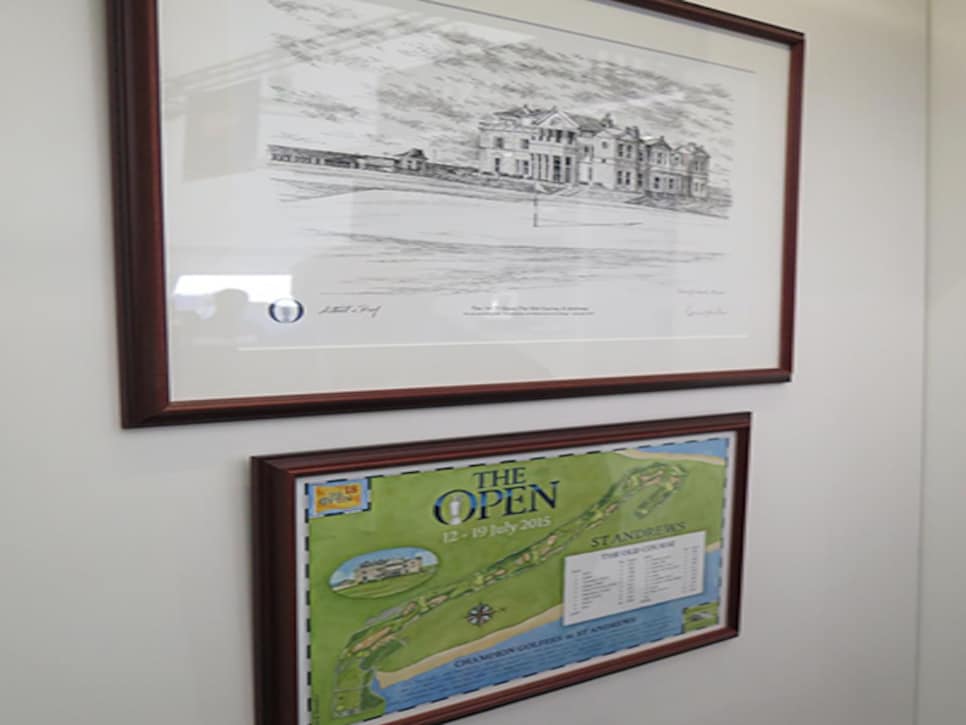 Lee Wybranski's poster designs have become the go-to commemorative for the year's final three majors. Wybranski plays off of old railway art and hand-draws all elements to his portrayals. Unlike his other works, Wybranski has chosen to depict the closing-hole scene at St. Andrews, complete with a full grandstand. Besides his 18-pound poster, a smaller 12-pound depiction of the Old Course is offered.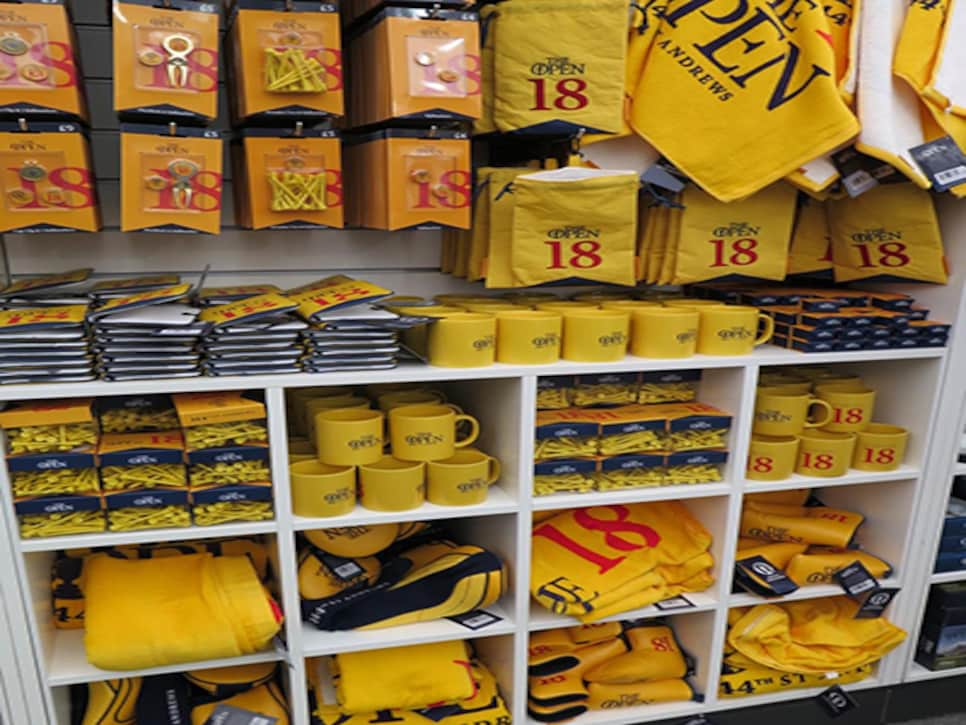 The Open's iconic scoreboard inspires a line of knick knacks that always make for timeless memories from the championship. Bags for tees, mugs, scorecard holders, towels, putter covers, and more capture a vibrancy often lacking from tournament items, and always prove popular with young folks.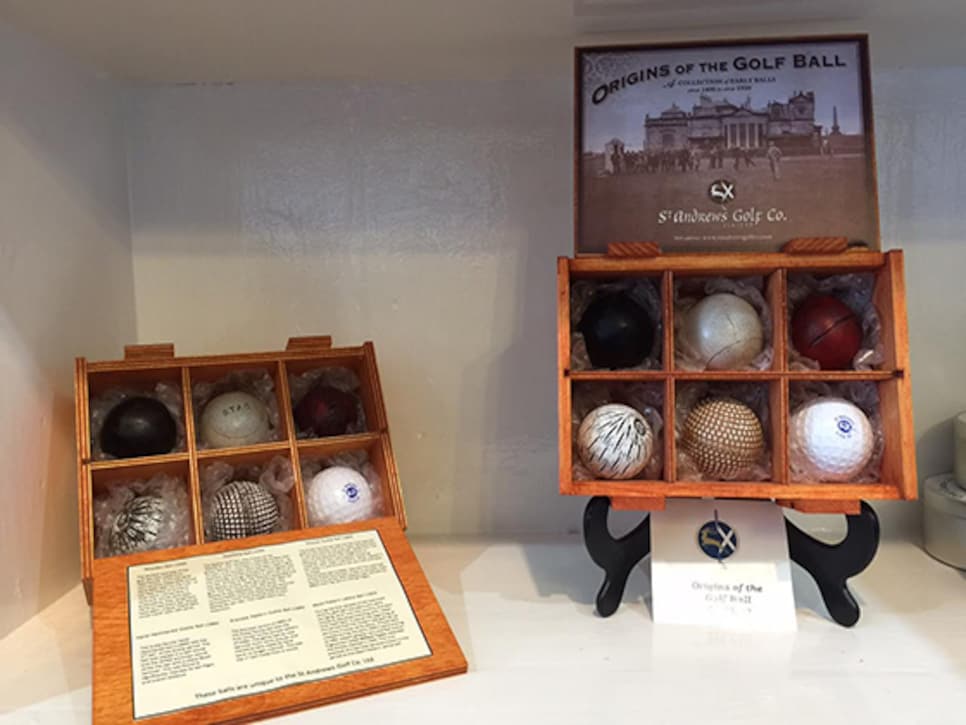 The St. Andrews Golf Company dates to 1881 and continues to make hickory golf clubs at a factory near Largoward that is open to visitors. But easily their coolest new product is a 39-pound feathery and a 120-pound hand-crafted ball set that tells the story of golf's evolution. Anyone with a love for craftsmanship and history, starting with the Wooden ball, followed by the feathery, smooth gutta-percha, hand-hammered gutta, the first patterned gutta and finally, the first rubber core lattice ball. To feel and touch these lovingly detailed items is to savor the centuries of creativity that have gone into our sport.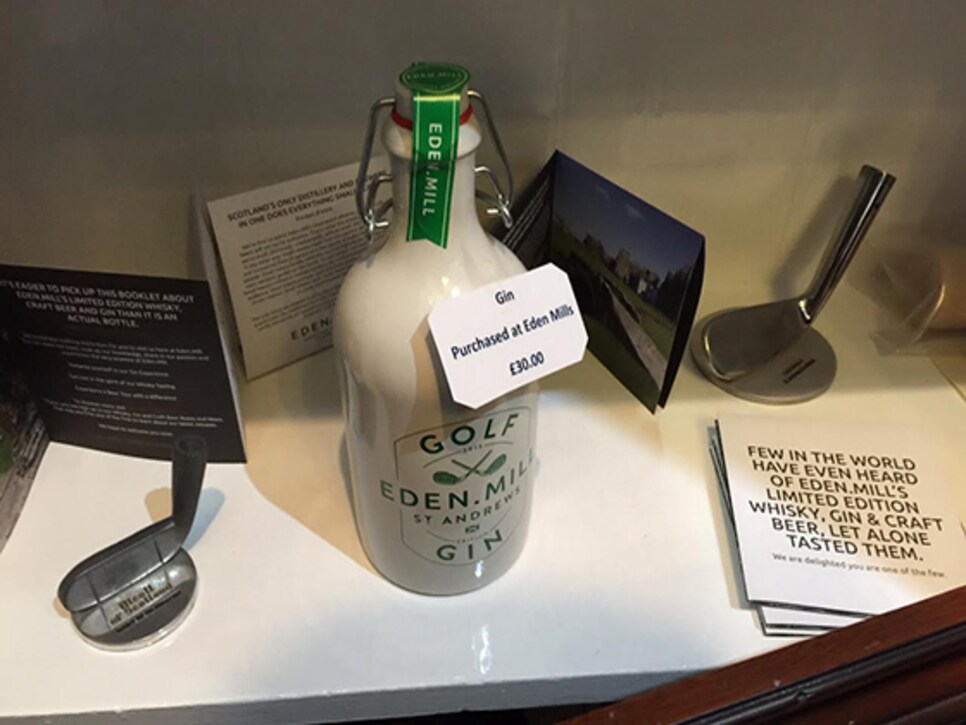 Eden Mill's Golf Gin is part of a limited run of whiskies, gins and beers from a St. Andrews Distillery and Brewery. They've taken over the St. Andrews aquarium this week where the local outfit is sampling products. But the coolest by far is a 30-pound gin sourced from their garden on the edge of the Eden estuary, with an emphasis on Sea buckthorn. The adult beverage comes in a sturdy white jug that'll be a keepsake long after the gin has been enjoyed. For more information, click here.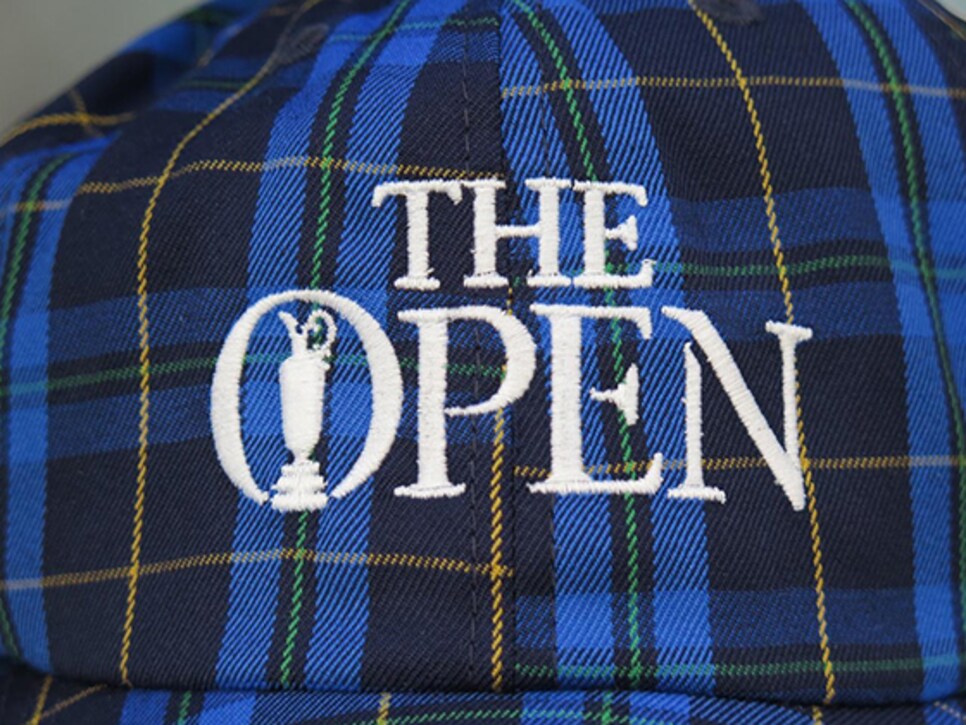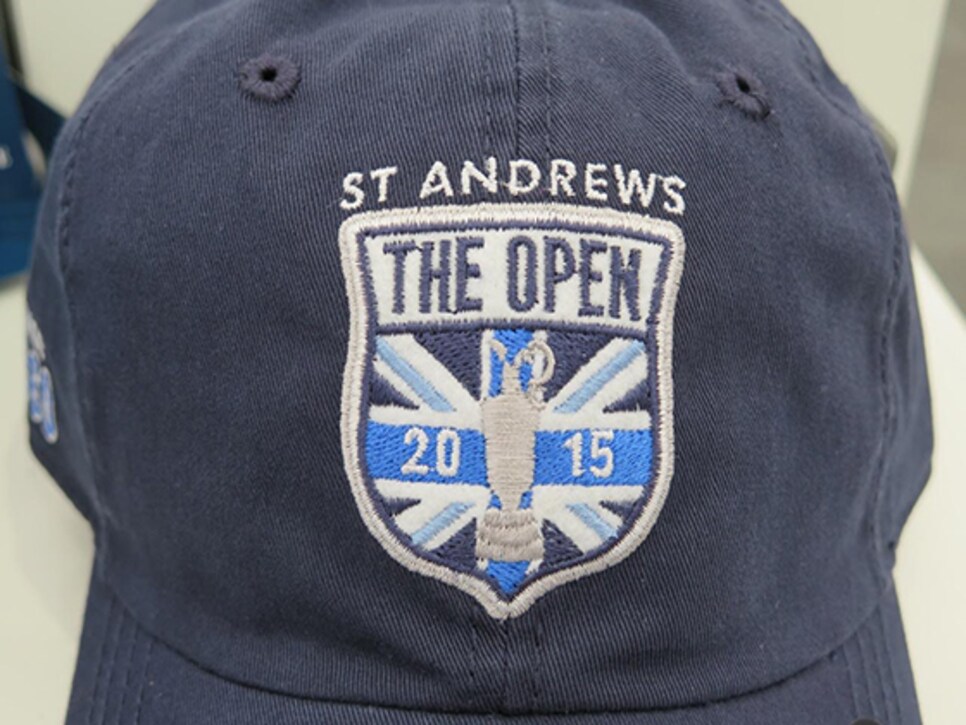 Hats! The Open merchandise pavilion has never been a place for hat buyers because of a poor logo and even more drab approach to headwear. That's changing now as the R&A has freed up their vendors to play with designs, add the venue name and in general, sell hats that people want to buy. This one sporting the St. Andrews name and year will look cool beyond 2015. Others sporting the new, more charming Open logo are flying off the shelves thanks to the traditional vibe long missing from merchandise here.