Putting
British Open 2023: An inside look at Scottie Scheffler's pre-tournament putting cram session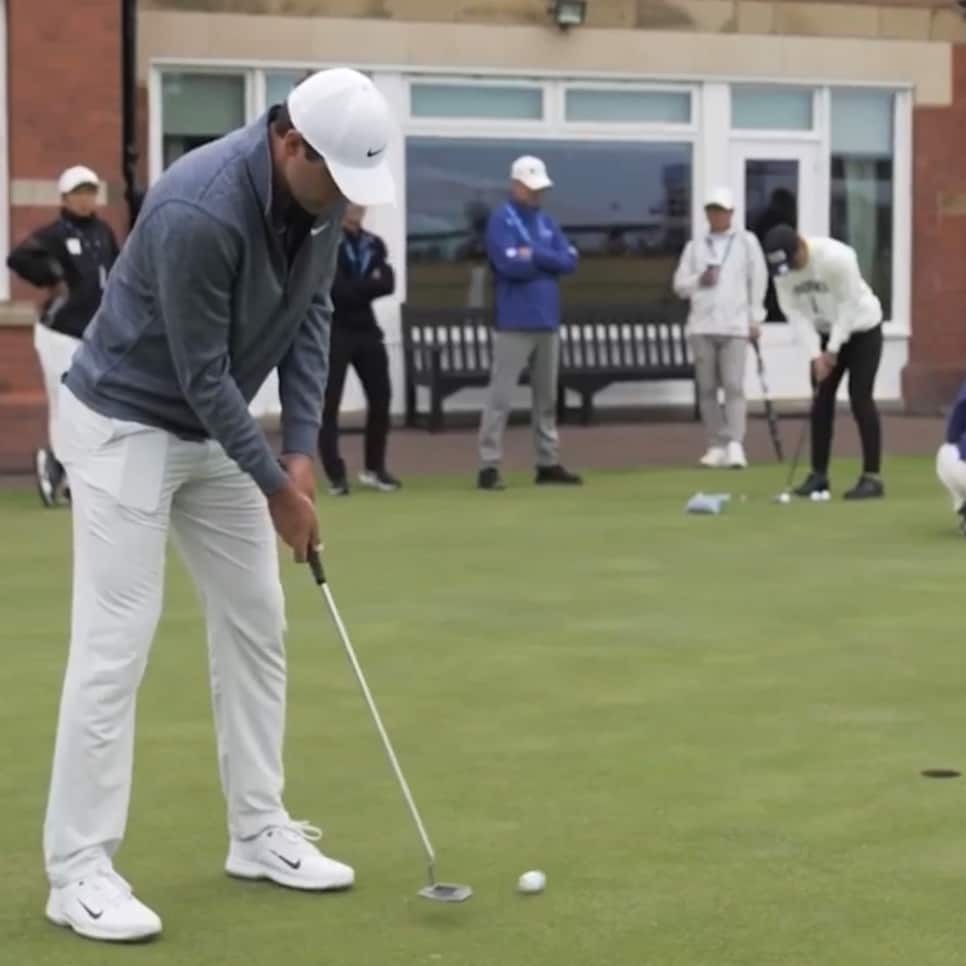 HOYLAKE, England — From tee-to-green, Scottie Scheffler has statistically been having one of the best seasons ever. He's got some wins to show for it, of course, the 2023 Players Championship most notably. But he's only got one week left to win the major his ball-striking deserves.
Since the start of the year, Scheffler earned almost 3.1 strokes on the field from Tee-to-Green, and lost 0.1 strokes on the greens. Naturally, outsiders have started paying close attention to his putting as a result. And while Scheffler doesn't seem overly pleased about it, — "I had back-to-back tournaments that I could have won where I putted poorly, and all of a sudden it became this thing where even the announcers, any time you step over the putt they say 'This is the part of the game he struggles with'— he seems to be taking it extra seriously at Hoylake, too.
On Tuesday ahead of the Open Championship, Scheffler and his caddie, Ted Scott, spent upwards of an hour on Royal Liverpool's practice putting green. The day was reserved for technical work, which entailed a few things:
First, he rolled putts using a MiPutting template map. It's a popular training aid on tour, designed to help players dial in the path and putter face.
Then he added a putter gate. The goal of that is pretty simple: To roll your ball through the middle of it, and to make sure you're starting your ball on your intended line. Any lapse of focus and your ball will clang into the side.
Finally, Scheffler added two mirrors. One for his eyes, to make sure they were over the ball. And the other for his shoulders, to make sure his shoulder line ran parallel to his eyeline. It's a series of tools that, effectively, provides Scheffler some structure. It forces his stroke to move in the way he wants it to, and allows him to draw confidence from that." The things that I'm working on right now I feel very excited about," he says. "I'm hitting a lot of good putts. Pretty soon, a lot of those good putts will start falling in the middle of the hole."
You can watch it the full video below: