Well Played
British Open 2023: Scottie Scheffler had the perfect self-dagger to sum up his rough week at Royal Liverpool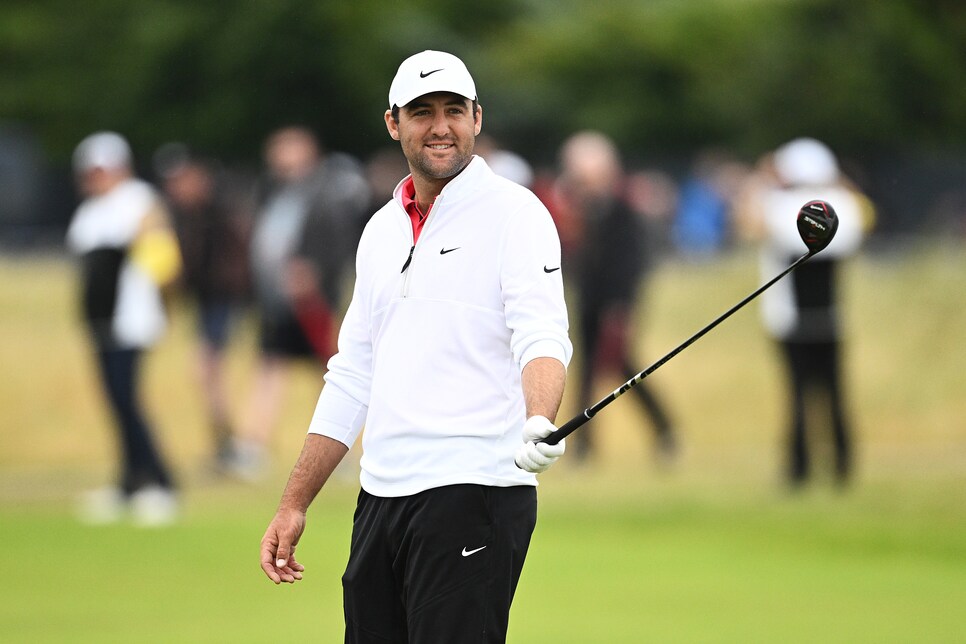 It turns out, even Scottie Scheffler can have a bad week. The World No. 1, who is in the midst of a historically good ball-striking season, hasn't finished worse than a tie for 12th in his past 19 starts and has seven consecutive top fives. But those astonishing streaks seem like they will come to an end on Sunday at the Open. The guy is not a golfing robot even though it appears that way at times.
Still, Scottie's bad weeks are better than most. The six-time PGA Tour winner still made the cut at Royal Liverpool, something he's done now in 23 straight starts. But for a third straight day he wasn't able to get much going as he shot a third-round 72 to remain near the bottom of the leaderboard among those who did advance to the weekend. But you will be hard-pressed to find a better quote—or a better self-dagger—than the one he offered following his round.
After talking about the soft conditions at Hoylake that made the course play easier on Saturday, Scheffler was asked, "Do you think there's a low number out there?" And Scottie delivered an all-time deadpan response.
"Yeah, definitely," he said. "Not for me, but yeah." Boom, roasted. Himself.
Good stuff, Scottie. And good luck getting over your big slump.