News
British Open 2019: A frenetic week for Dylan Frittelli continues with a hot start at Portrush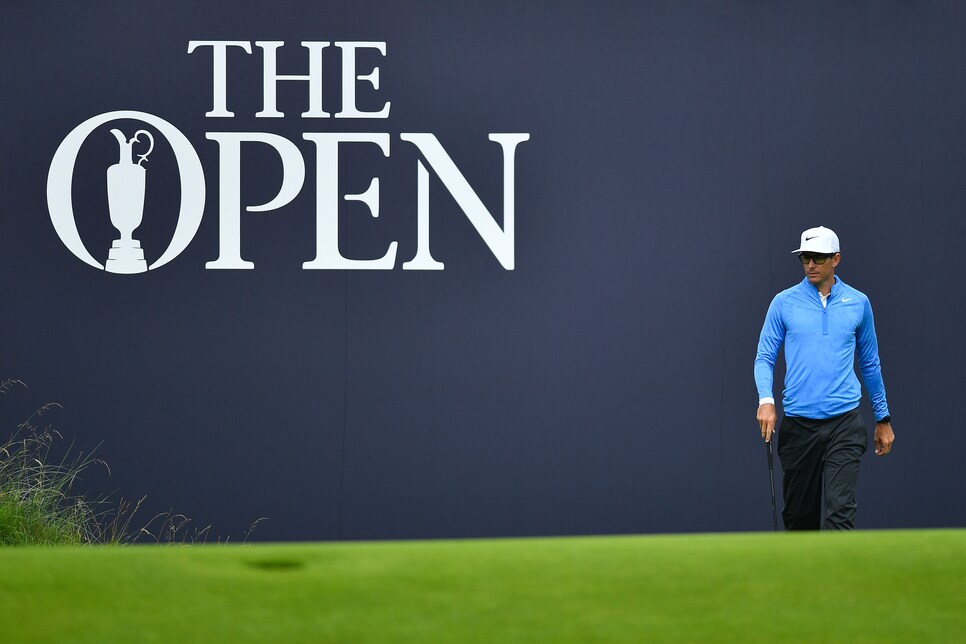 PORTRUSH, Northern Ireland – After arriving Monday morning at Royal Portrush, a place he wasn't expecting to visit until he won the John Deere Classic on Sunday and earned the last available exemption into the 148th Open Championship, Dylan Frittelli forced himself to walk the golf course.
He already knew Royal Portrush fairly well after competing here in the 2012 Irish Open, so the intent wasn't to scout the property.
"I took maybe two notes. I did it more just to stay awake," he said.
"I was head-nodding as I was walking," he said.
Whatever you want to call it—a trance, sleepwalking, whatever—Frittelli shouldn't change a thing. Which was his thought process Thursday when he opened the championship with a three-under-par 68, one off the early pace set by Shane Lowry.
The South African was bogey-free until the last, but he could hardly be disappointed, coming off his first PGA Tour title that earned him his third straight appearance in the Open. Two years ago at Royal Birkdale, he could barely take the club back for his opening tee shot. On Thursday, he couldn't wait to follow through on his strong play at TPC Deere Run, where he shot 21-under 263.
"I just told myself I was just continuing with the same golf that I played at John Deere," said Frittelli, who closed with a 64. "I definitely have a lot more confidence."
A college teammate at the University of Texas with Jordan Spieth, Frittelli, 29, benefited from his previous visit to Royal Portrush. He didn't have to play many practice holes and wear himself out when his past few days already have been so hectic. After his victory and post-round press conference, he had to cancel his flight and room reservation in Kentucky, where he would have been playing in the Barbasol Championship had he not won the John Deere Classic. Then he took a charter flight with about a dozen other players and their caddies.
On the flight over, he and caddie John Curtis got to celebrating a bit, which isn't like Frittelli. "Got on the charter, had some champagne, caddie poured me some tequila shots and had some dinner," he said. "I don't drink, so that was a crazy three or four drinks. I felt pretty good. Three or four hours of sleep, and an hour before landing, I woke up."
Maybe, but right now he's in a dream stretch of form. He's just going with it.
"I've worked with a sports psych [Jay Brunza], basically to just become a playful kid again, have fun," said Frittelli, who missed the cut in his first two Open starts. "Don't take a bunch of practice swings. Just see it, feel it, hit it and stay really carefree."