News
British Open 2018: Who's the guy playing with Tiger Woods on Saturday at Carnoustie? A primer on Shaun Norris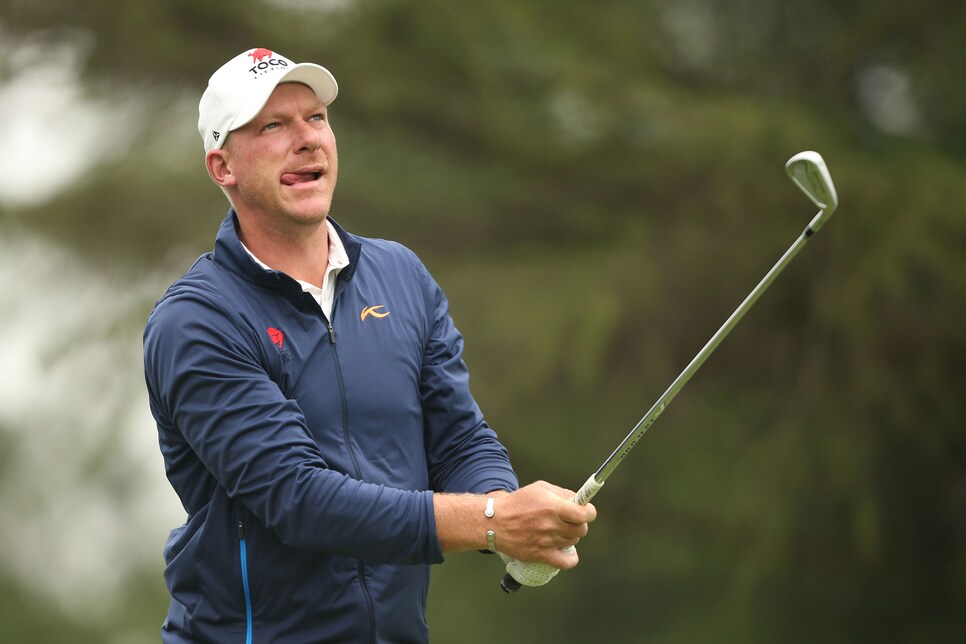 CARNOUSTIE, Scotland — Casual golf fans scanning tee times to see when Tiger Woods goes off during Saturday's third round of the Open Championship probably had the same collective reaction upon seeing TW's name and that of his playing partner listed at the 1:15 p.m. Scottish time (8:15 a.m. Eastern).
Who the heck is Shaun Norris and what has he gotten himself into?
We'll let the second part of that question get settled later today on Carnoustie Golf Links. As for the first part, here's a bit of a primer as you prepare to see the man, ranked 125th in the world, sharing the same parched fairways as the 14-time major winner.
• Norris is 36 and hails from Pretoria, South Africa.
• He turned pro in 2002 and has played off and on the European Tour since 2011, recording three top-10 finishes in 80 career starts, but no wins.
• He does have five professional victories to his credit, two on the Sunshine Tour, one on the Asian Tour and two on the Japan Tour, the most recent coming in 2017.
• This season on the Japan Tour, Norris has made eight starts, has four top-five finishes and is 13th on the money list. He ranks fourth in scoring with a 70.01 average.
• This is his second Open Championship start, having qualified by finishing T-3 at the Joburg Open in January. It's also just his second ever start in a major.
• His first Open start came a year ago at Birkdale where he finished T-62.
• Birkdale … Norris … yeah that's where you might have heard of him. During Saturday's third round, Norris shot a 65, moving from T-61 on the leader board to T-18. (It was an amazing score, until Branden Grace topped it with a 62.) Sunday's final round, however, wasn't quite so pleasant as Norris shot a 76 to finish 18 strokes back of winner Jordan Spieth.
• Birkdale … Norris … 65 … wait a second, wasn't Norris the guy using the long putter who some wondered if he was still anchoring? Glad we're helping you jog your memory. Norris indeed was using a long putter—and still uses it today—and claimed despite some observers wondering if he was still touching his body, that he was keeping his hands away from his chest, just like Bernhard Langer.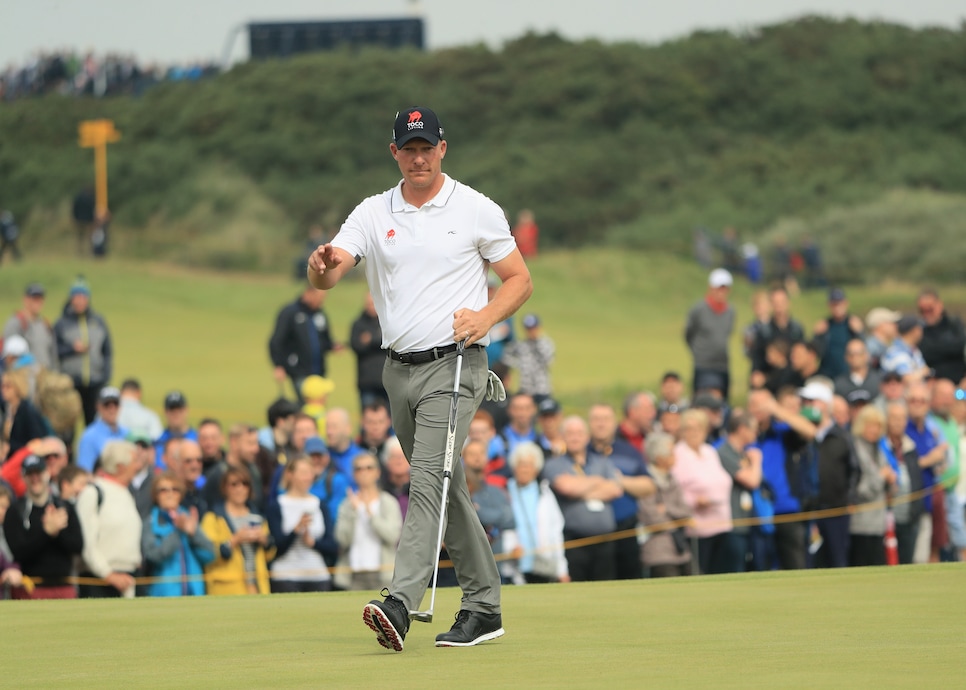 "I've had officials walk with me in Asia, and they can stand right next to me for all I care," Norris said a year ago at Birkdale. "That's just the way I was brought up, I'm never going to try to take advantage of anything."
• His best spot ever on the World Ranking is 102nd, which he achieved earlier this year.
God's speed Shaun, as you take on the Tiger Woods experience.