News
British Open 2017: Scenes from Wednesday's practice round at Royal Birkdale
SOUTHPORT, England -- On the eve of the 146th British Open, I took a walk around Royal Birkdale's closing four-hole stretch. Here's what I saw:
-- The 15th hole, the first par 5 on the card this week, was playing very short with the wind at the players' backs. Jordan Spieth hit a terrible drive left that placed him well behind playing partners Rickie Fowler, Charley Hoffman and William McGirt, and still, he only had 200 yards to the green. Guys are going to eat this hole alive. Or at least, they better, because there aren't many breathers out here.
-- It doesn't matter if it's a practice round or a real round. Jordan Spieth and Michael Greller are always grinding: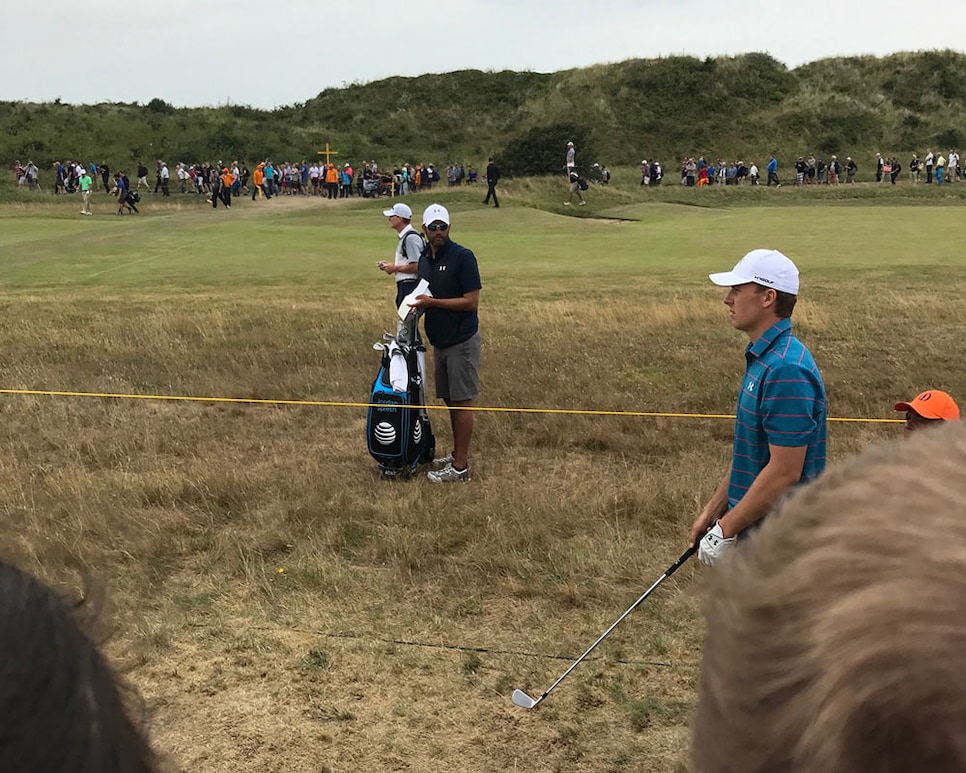 -- Toby Tree (By the way, there's a Toby Tree and an Alfie Plant in the field this week) just missed the green in two, but his ball ran up against the face of a bunker, leaving him no chance of even exiting the sand on his next shot. You've got to expect such bad breaks at the British Open, which is why Alexander Bjork was practicing his kneeling bunker shots: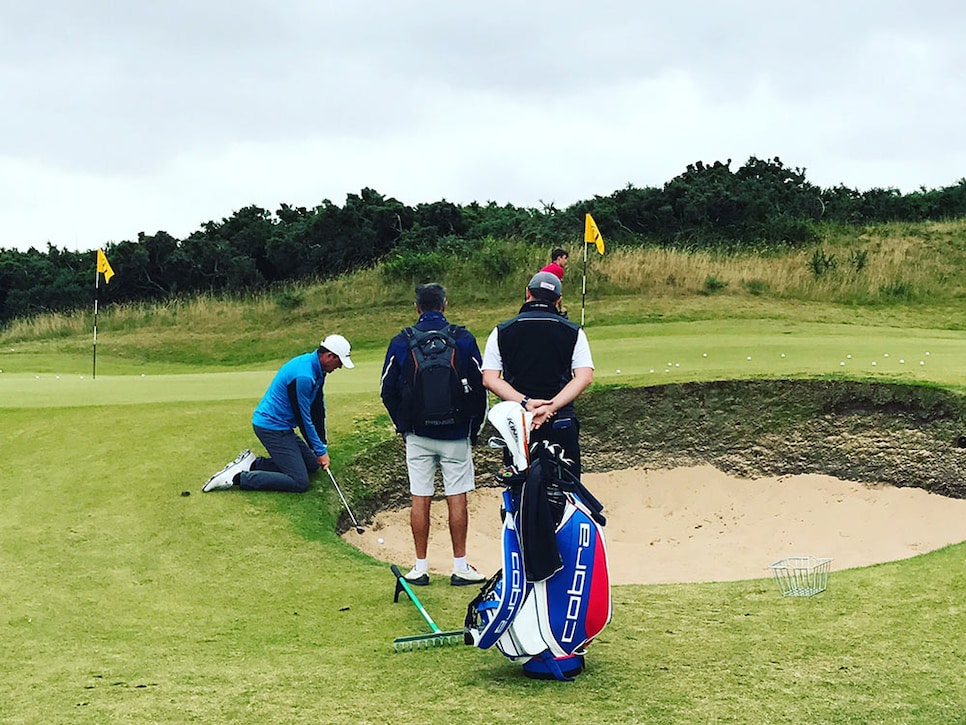 -- After two-putting from just off the green for birdie, Spieth walked about 20 yards off the front of the green, dropped a ball, and holed the putt. These guys are good.
-- Playing in the group behind, Henrik Stenson hit a laser approach to set up a five-footer for eagle. Or so he thought. Upon reaching the green, the defending Open champ realized he'd somehow hit the wrong ball. Whoops. Good thing it was a practice round.
-- The 16th hole is a dog-leg right with an approach to an elevated green. If you miss the green short, your ball could funnel down into one of four deep bunkers. You do not want to miss there.
-- The 17th hole is a brute of a par 5 that plays in the opposite wind direction of No. 15 and is made even tougher by the tall, fescue-covered mounds players have to navigate with their tee shots. Speaking of high mounds, this one left of the fairway seems to be one of the best vantage points for fans: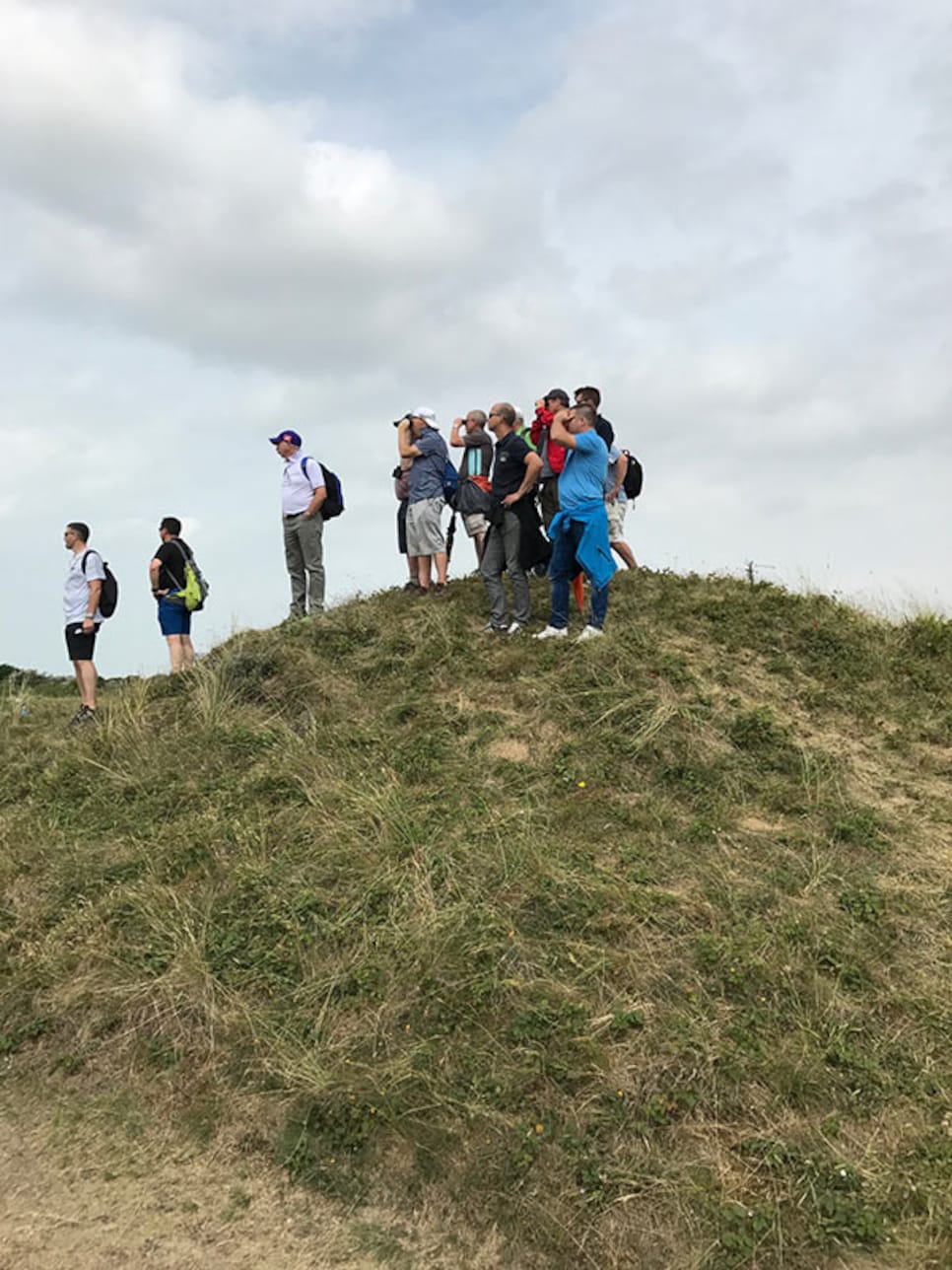 -- Royal Birkdale's 17th green is the longest green in the world. OK, so I don't know that for a fact, but it sure seems like it: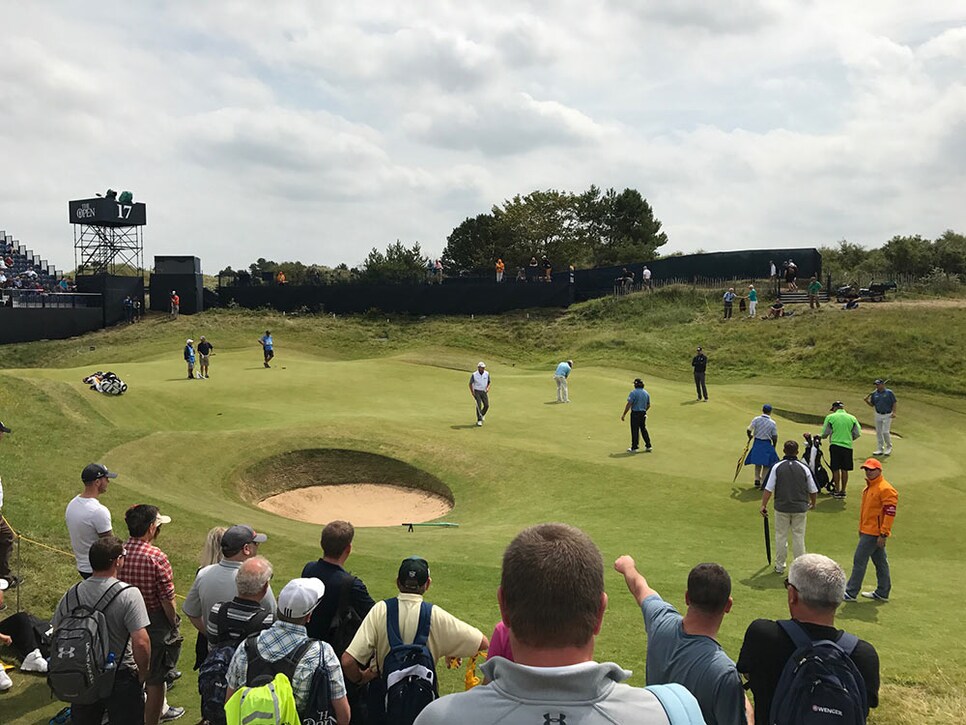 -- The 18th hole features a forced carry of about 150 yards over gorse bushes from an elevated tee. The forced carry doesn't even enter the pros' minds, but it would scare the bejesus out of me. If you look closely here, you can see Pat Perez teeing off: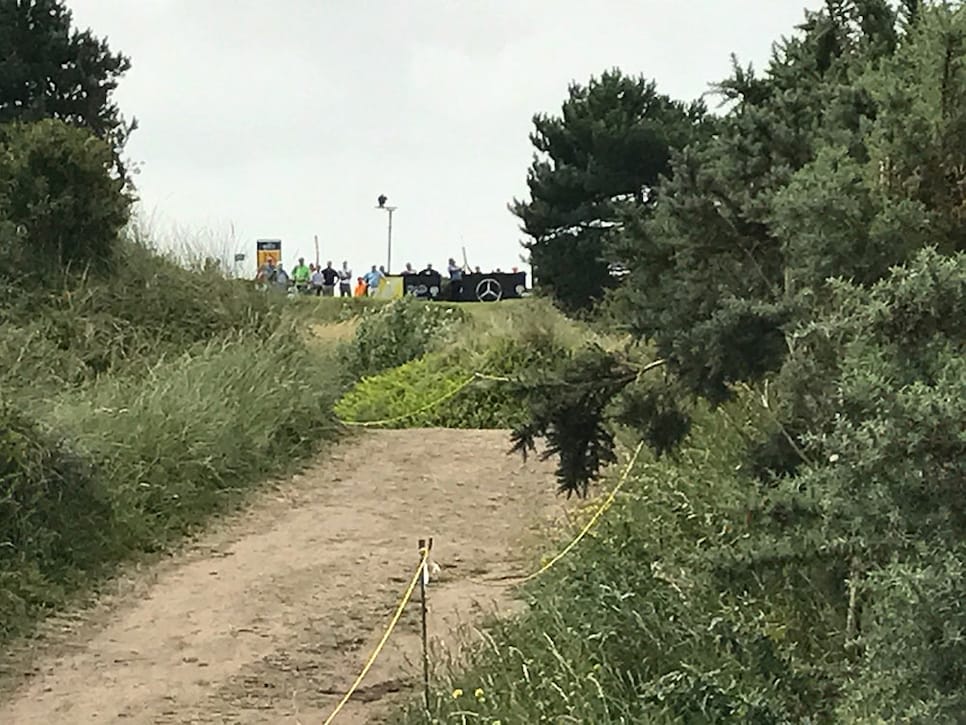 And even higher, here's a look at 18 from a hospitality: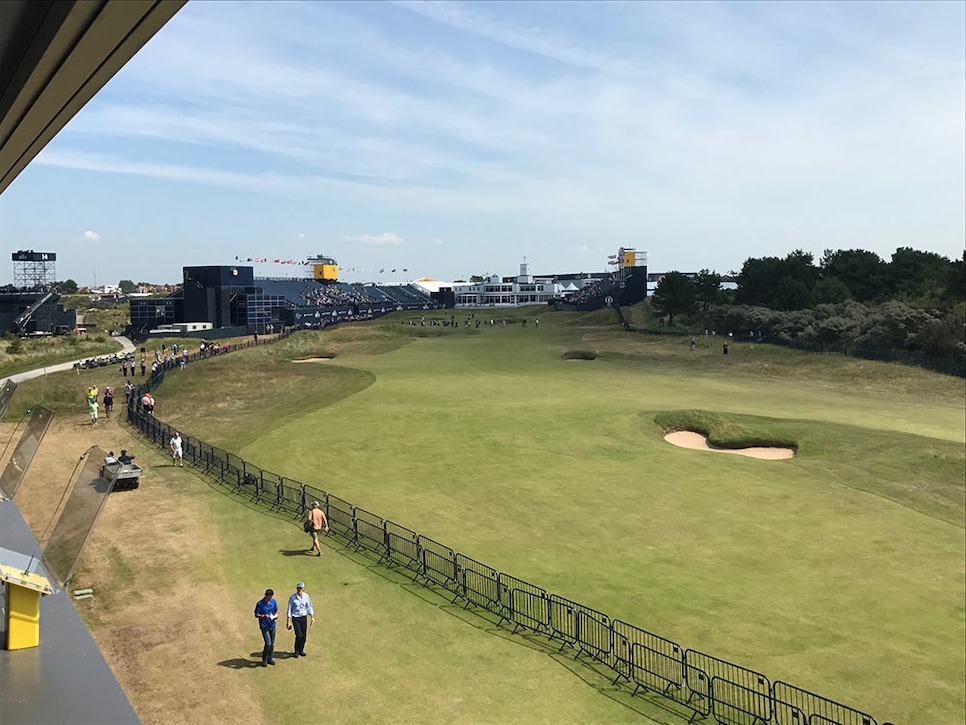 At 473 yards, this finishing par 4 is one last test on this difficult track. But what fun drama it could present come Sunday.