News
British Open 2017: Jason Day still searching for the edge he recently lost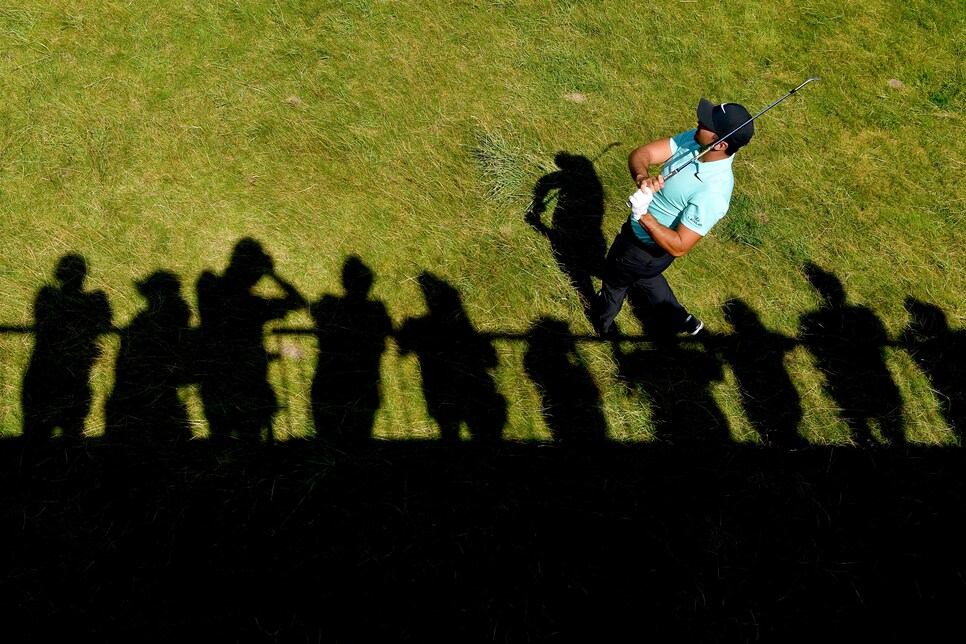 Photo By: Stuart Franklin
SOUTHPORT, England -- As the current crop of players who have been No. 1 over the last few years continue to fall short of the kind of dominant runs that golf grew accustomed to during the Tiger Woods era, the most perplexing in the group is Jason Day.
When Day briefly assumed the top spot in September 2016, it was after a rush of victories that included his first (and so far only) major, the PGA Championship, where he combined strength and touch to transform a very long Whistling Straits into a birdie fest. With his victories in the WGC-Match Play and the Players Championship in May 2016, he seized No. 1 with real authority.
But Day began to slump a few months later, and when he finished T-64 at the Genesis Open in February, Dustin Johnson supplanted him. In the eight events he has played since, he has only had one top-10 finish, a runner-up at the Byron Nelson, and he enters the Open Championship on the heals of missed cuts at the U.S. Open and the Travelers Championship. The 29-year-old Australian is currently ranked sixth in the world.
Probably the most significant reason for the decline has been the health of his mother, Dening, who underwent lung cancer surgery in March. "When you feel like you're going to lose someone that is very close to you, there's nothing you want to do more than just be with them and you don't even want to think about playing golf or even think about working," Day said at his press conference at Royal Birkdale on Wednesday. "So there's a stretch there where I'd just go home and just sit around with her."
But there is also an element of mystery to why Day lost his edge. When he was asked by a reporter, "What's been missing for you lately?" Day's expansiveness on a medley of underlying issues had the quality of soul searching.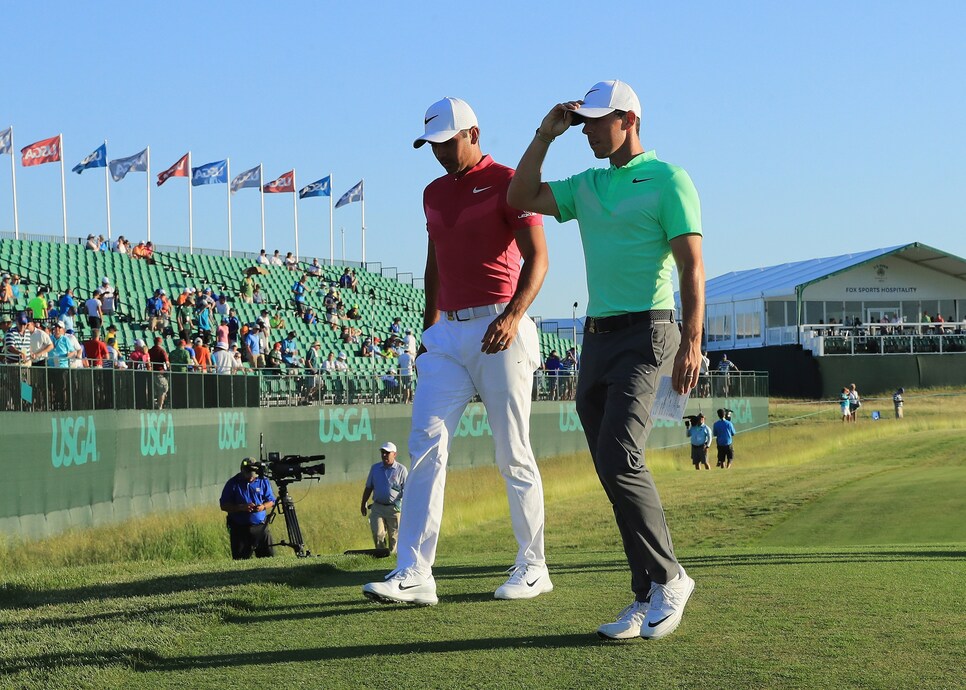 "Obviously on the latter part of 2015 and 2016, I didn't want anything more than just … I didn't want to finish second place," he said. "I wanted it more than anything in the world. And I feel like I got a little bit burned out the end of 2016. And take a couple of injuries in that, as well. My back was really letting me down a lot during the latter part of 2016. And I was very disappointed in that. And you take the burnout factor and the injuries and just being fed up with it…the pressure of being No. 1 was difficult, as well. And it got to me little bit."
Then Day talked about a subject that Woods, for one, never publicly considered a problem.
"The hardest thing in golf is motivation comes and goes, but the discipline needs to be there every single day," Day said. "And unfortunately I wasn't as disciplined at the start of this year as I had been over the last couple of years and the couple of years beforehand, because a lot of the work that went into winning in 2015 and 2016 happened the years prior to that leading up to it. So some days you just wake up more motivated than other days, but you always have to stay disciplined. And if you can stay disciplined within yourself, hopefully the little slump you go through will be at the end and you can start to play better golf.
"Saying that, I've been working very hard. I've been trying to tick the boxes, and hopefully I can see a light at the end of the tunnel."
In his two weeks of preparation for Royal Birkdale, the boxes Day has most focused on are the clubs generally considered by touring pros to be most vital to scoring – driver, wedge, and, the club that made all his power pay off when he was No. 1 – the putter.
"When you're reading a putt and you have consistent speed, it's easy to see one line all the time," said Day. "If it's not consistent, you'll see three different lines, you'll see a high line, the right line and the low line, and it's very difficult to trust what line you're hitting when your speed is way off." Helping Day with his putting – via text - has been none other than Woods, who spotted some flaws while watching on television. "Yeah, I had a chat with him and he seems like everything is doing OK with him," said Day.
Asked to sum up his season in "a couple of words," Day neatly did, and then elaborated.
"It really has been -- I'm happy and disappointed at the same time," he said. "I'm very happy about the results of my mom. I'm disappointed in my game. You need really good balance in this game to play, like really in any sport, you need balance to be able to -- off the course and on the course, to be able to do the right things, think properly, be disciplined enough, be able to just play against the best players in the world. And when things are out of order and you're trying to battle other things and then you try to get to a golf course and play against the best players in the world, it makes it very, very difficult to win.
"But I have to understand sometimes I've got to give myself a little bit of leeway, know that golf is a marathon, and hopefully at the end of my career I'm in some way at the top, somewhere I've never even thought I would be. I've just got to be patient and just let things happen. Because I honestly believe good and big things are coming for me."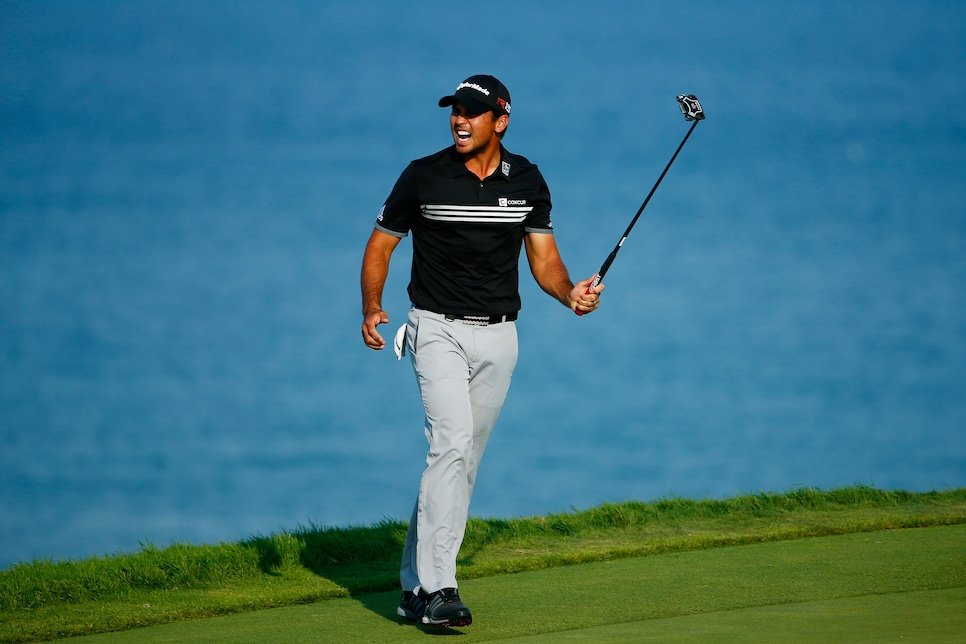 Off of current form and his body of work at the Open Championship, it's unlikely it will happen this week. Other than his T-4 at St. Andrews in 2015, Day's best finish in five other starts in the oldest championship is T-22. At the Old Course, when his 20-footer for birdie on the 18th to get into a three-way playoff finished three inches short, the immediate result left Day in tears. But he said the insight he gained in the days that followed were the key to his attaining No. 1.
Although Day professes to love links courses and the atmosphere, his high-ball style is admittedly not ideally suited to windy conditions and firm ground. Although Day is well aware that high-ball hitter Tom Watson won five Open championships by not significantly altering his ball flight. Watson's secret – hit the ball so solidly that it is minimally affected by wind.
"Yeah, solid," said Day. "That's what I'm trying to get back to." Even if he doesn't win, Day would settle for Royal Birkdale being – much like St. Andrews – a kick starter toward another run at No. 1.