The Loop
Brandt Snedeker on his new diet: "I miss French fries like crazy"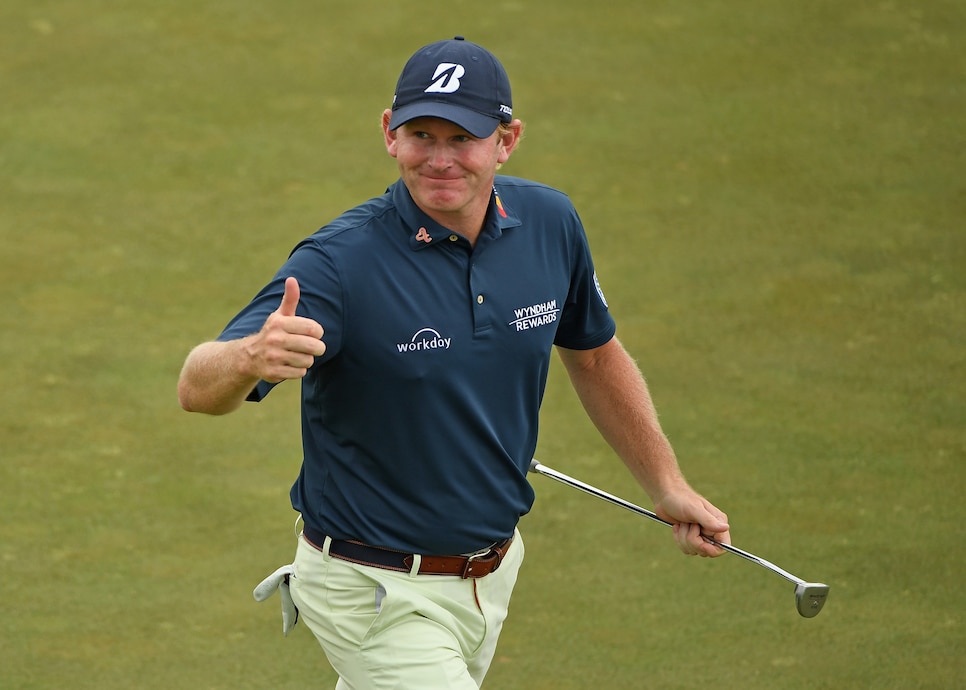 We'll see Brandt Snedeker back in action this week for the first time since June. A rare sternum injury has finally subsided enough to allow Snedeker to tee it up at this week's RSM Classic at Sea Island Golf Resort, a locale that Sneds and his family call home.
The eight-time PGA Tour winner met with reporters at Sea Island yesterday, and one of the most fascinating updates we got had little to do with Snedeker's golf game. It pertained, instead, to a new diet that has him eating healthier.
No carbs, no sugar. And what is really eating him up, is no French fries. That has been the toughest part, Snedeker told reporters at Sea Island:
"A miserable, kind of boring diet to say the least," he told reporters. "As a guy who likes to eat food and likes to have fun, this has not been a great change."
We feel you, Sneds. That doesn't sound like fun.
In all seriousness, it has been a tough stretch for Sneds. The 36-year-old explained how he visited 15 doctors in an attempt to figure out this rare sternum joint injury, and he says none of those physicians had ever seen this injury in a golfer (it mostly occurs to NFL players). He opted for rest instead of having surgery to insert a metal plate into the area.
So no golf since then. He noticed the injury at the Travelers Championship, then was forced to WD from the Open Championship and WGC-Bridgestone. He says he's not 100 percent yet, but he's not totally comfortable with the swing changes he has worked on with John Tillery. They are working to make sure his swing has less of an impact on his chest.
Snedeker might have ruled himself out of any sponsorships from fast-food companies by revealing this new diet. But we hope it gets him back to playing world-class golf again soon.