News
Brandt Jobe finally wins in his 403rd attempt on three U.S. tours, spanning more than 27 years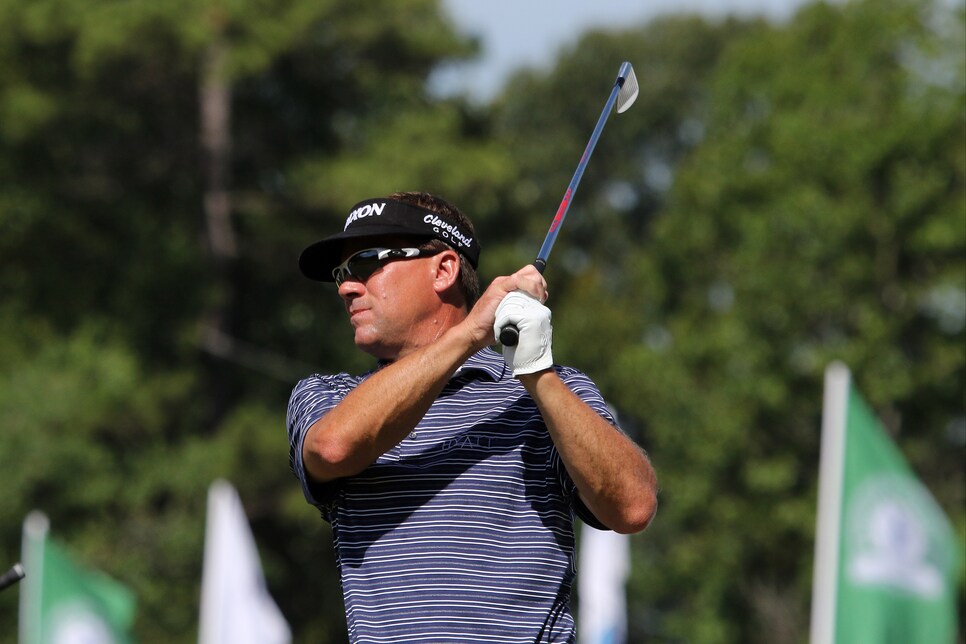 Brandt Jobe has been a journeyman for whom the journey never ended at his desired destination. On 402 occasions on three tours — PGA Tour, PGA Tour Champions and Web.com — he set out to win and failed.
On Sunday, Jobe's long run of futility that spanned more than 27 years as a professional ended when he won the Principal Charity Classic by one stroke.
Jobe, 51, who owned a share of the 36-hole lead, closed with a three-under par 69 at the Wakonda Club in Des Moines, Iowa. He completed 54 holes in 14-under par 202, one ahead of his old UCLA roommate Scott McCarron and Kevin Sutherland, the latter of whom holed his second shot for eagle at 18. Bernhard Langer, seeking a third-straight victory, finished fourth, two shots back.
It wasn't easy, though his history informed him that it would not be. McCarron, who has three wins on each of the PGA Tour and PGA Tour Champions, made six straight birdies, on the eighth through 13th holes, and momentarily secured a share of the lead.
But McCarron parred the final five holes, while Jobe birdied the par-5 15th hole and parred in to secure the victory.
For Jobe, winning was not an infrequent occurrence until he joined the PGA Tour for good in 1999. He won twice on the Canadian Tour, four times on the Asian Tour and six times on the Japan Golf Tour, including three victories in 1998. But his U.S. professional record included only a lone victory, in the Colorado Open in 1992.
Until Sunday, he had played 337 PGA Tour events (including two as an amateur), 34 web.com Tour events and 31 PGA Tour Champions events without winning, though he did not go broke doing so. He had earned $9 million on the PGA Tour and $1.2 million in his still brief PGA Tour Champions career.
The money no doubt was a nice consolation prize, but this time the money, $262,500, did not have to console him. It came with a trophy.