PGA Tour
Tour pro shoots 67 in first official post-wedding round, drops perfect line to his wife afterward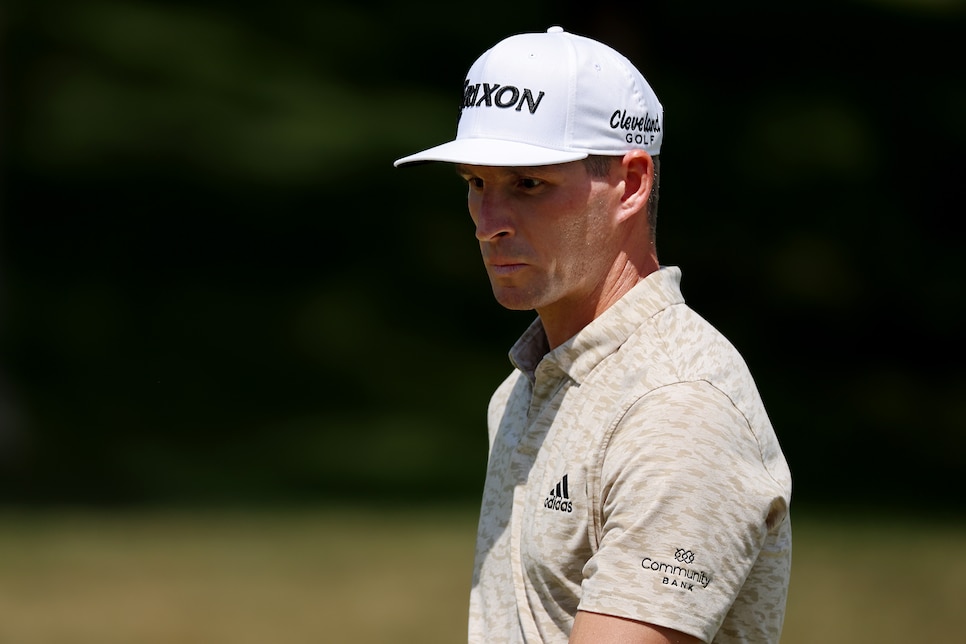 There's a long-running theory that once a tour pro gets married, his form takes a dip. For Brandon Matthews, it appears the exact opposite may be true.
No, marriage doesn't quite pack the same "perspective" punch that having a baby does, but it's no coincidence that Matthews shot a five-under 67 on Thursday at the Sanderson Farms Championship in his first official post-wedding PGA Tour round. Matthews, 28, tied the knot with wife Danielle last Saturday in Pennsylvania, where Matthews was born and raised:
Five days later, Brandon and Danielle found themselves in Jackson, Miss., for what's serving as Matthews' season-opener after he withdrew from the Fortinet Championship with back issues. "What she's always dreamed of," Matthews said when asked of their current honeymoon location.
Matthews, who earned status by finishing inside the top 50 on the Korn Ferry Tour last season, had never shot lower than 69 in five previous starts on the PGA Tour. But something clicked during his opening round, when, after bogeying the 12th hole (his third), Matthews went eagle-birdie two holes later and then played the final 12 holes in four under. As it stands, he has a share of the lead with Andrew Putnam and Kevin Yu.
"I was actually way more nervous on Saturday," Matthews said. "That's probably why I don't have any nerves right now. Everything went so great. You know, she looked absolutely unbelievable. It was a fantastic day for both of us."
In other words, no regrets for Matthews. Well, there was one.
"I told [Danielle] when I walked off, we should have got married sooner," he said.
That sound you hear is every guy rushing to the jewelery store and preparing to pop the question in the hopes of it improving their golf game. Spoiler alert: Results may vary.