What a difference a year makes
PGA Championship 2021: One of the Kiawah leaders spent last year's PGA quarantined in an RV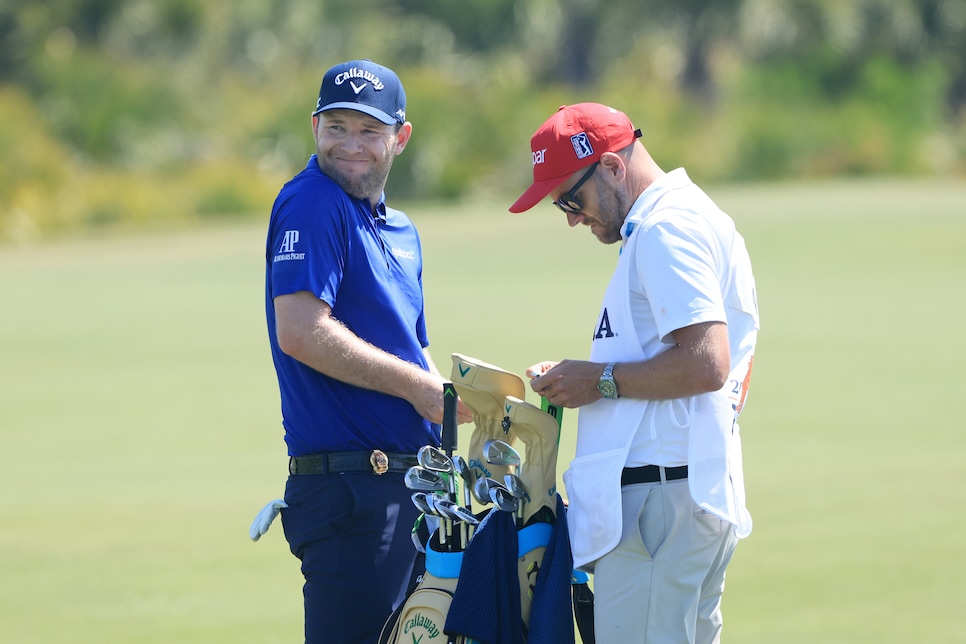 KIAWAH ISLAND, S.C — A 5-5 finish turned Branden Grace's one-stroke lead into a two-shot deficit on Friday afternoon at the PGA Championship. Though the Ocean Course's final four-hole stretch has left many a pro wanting to walk into the Atlantic, Grace remained level-headed.
"You kind of knew that final stretch was going to play tough. I want to say, even with that bad couple of holes, I still got the most out of my round," Grace said after the round, posting a one-under 71 to sit at three-under 141 through 36 holes, two back of Phil Mickelson. "I hit some shots where I shouldn't have and I made some up and downs. I'll take it. I'm exactly where anybody would want to be going into the weekend."
It's a patience and perspective that's endearing. But it's a patience and perspective Grace learned the hard way at this championship last August.
Two days before Monday's practice round at TPC Harding Park, Grace was in a tie for second at the PGA Tour's Barracuda Championship. However, the South African was forced to drop out of the tournament prior to the third round due to a positive COVID-19 test, which also resulted in Grace having to withdraw from the PGA in San Francisco.
Due to CDC guidelines, Grace had to go into quarantine. And he did so in interesting fashion.
"I was actually sitting in my RV," Grace said of what he did during the 2020 PGA Championship. "I had a guy that was driving me from San Francisco—I was actually onsite. Obviously, my RV was down there, and the RV driver actually drove me down to the Wyndham Championship [in North Carolina]. I think I've seen more of America than most Americans, let me put it that way, and it took me four days to get there. So it was pretty long."
Grace later expanded on the journey, calling it "tough." Not so much because of the virus, but because he couldn't get a TV signal.
"I couldn't really watch the golf, and I didn't actually want to watch the golf, to be quite honest. It was not emotional, but it was tough to know that I wasn't playing," Grace said. "I think the last time I was [at Harding Park] was in the [WGC] match play [in 2015], and I actually really played well. This place, again, you have to really shape your shots and things, so I was really looking forward to it."
Luckily, the trip wasn't a total bummer for Grace. He said he particularly enjoyed seeing the different terrains as he ventured through the country's heartland.
"It sounds simple, but it is. When you come out of California, everything is nice and just California, and then you go to the desert, and then you come and get all the farm lands after that, and then you get into the mountains," Grace said. "So it was pretty cool. It felt like forever, but it was a nice trip."