The Loop
Brandel Chamblee sounded note of caution when Jordan Spieth brought instructor back
Was Jordan Spieth summoning his instructor Cameron McCormick back to Augusta National after Saturday's third round an ominous sign?
Golf Channel's Brandel Chamblee sounded the alarm on Live From the Masters on Sunday morning.
"Having his teacher out here could prove to be beneficial," Chamblee said. "Maybe they find the answer. But it also could prove to be taxing to him, thinking too much about his golf swing as this tournament unfolds."
As the final round of the Masters unfolded, Spieth unraveled early on the back nine, turning a five-shot lead into a three-shot deficit and ultimately a loss to Danny Willett.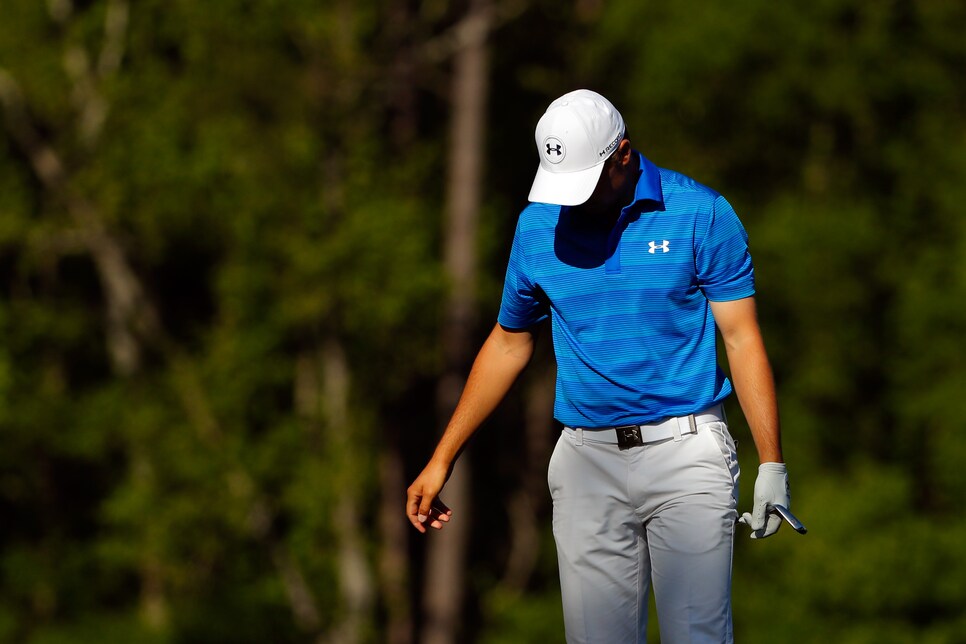 Spieth's swing has been an ongoing issue, Chamblee noted, notwithstanding Spieth's protestations ("the swing's fine," Spieth said after his round on Saturday).
"In the run-up to the Match Play, Jordan had said in some of his press conferences that he was working extremely hard on his golf swing," Chamblee said. "Once he actually got over the shot, he would take upwards of 30 seconds to pull the trigger. I went back and took a look at the Tour Championship when he won and compared it and he was pulling the trigger in about half the amount of time.
"As we go forward today, it's not inconceivable to think he might spend more time over the ball, and he was already warned in the second round for slow play, and that could be an issue today."
The CBS crew also took note of Spieth's deliberate play.
"Why so fidgety? Dottie Pepper asked.
"He backs off more than anybody," Nick Faldo said. "If anything is slightly wrong, if the grip feels different or the line or the gust, he certainly pushes it to the limit taking his time."