The Loop
Bramlett's return to Stanford could be felt in Stillwater
In this week's issue of Golf World, my story in the Amateur Spotlight section focuses on Stanford senior Joseph Bramlett, who is back practicing with the Cardinal and hoping to crack the starting lineup this spring as he finishes up a injury-hampered career. Last month, doctors agreed his right wrist was strong enough to allow the 21-year-old from Saratoga, Calif., to play 18 holes again. He's trying to qualify for the one open spot in the Stanford lineup when the team plays in Hawaii early next month.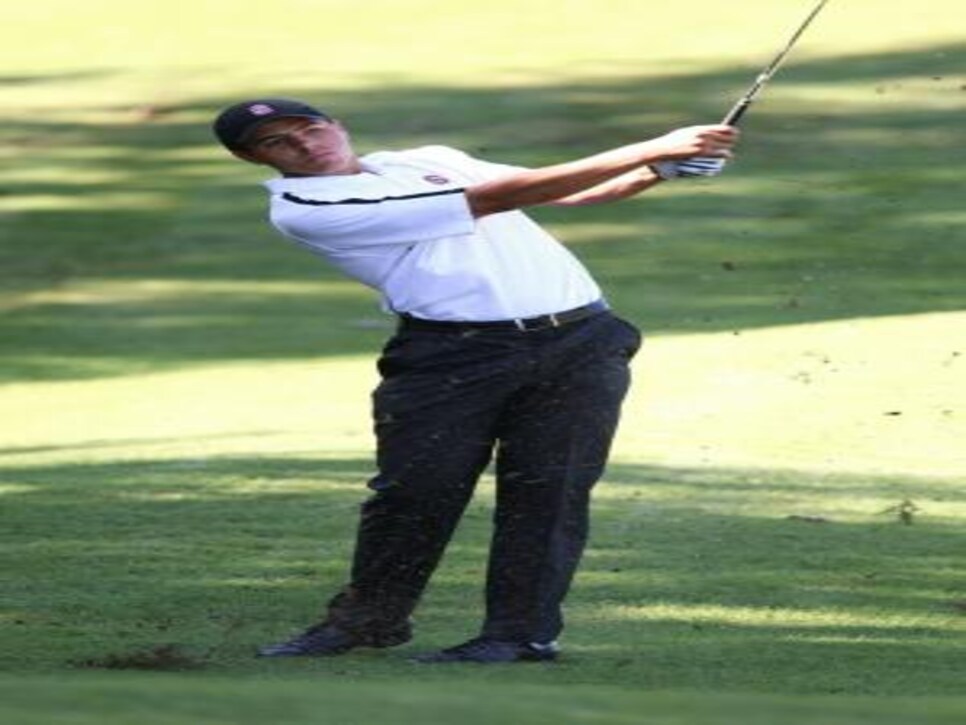 Quick set-up: After playing 13 tournaments his freshman year (2006-07), posting a 71.5 average, earning second-team All-American honors and helping Stanford claim its first NCAA title in 14 years, Bramlett has played in just nine college events in the past 31 months, hampered by two separate freak injuries to the wrist.
Suffice it to say, in my phone interview with Bramlett last week, you could tell he is pretty pumped about getting get back to a regular practice routine with the rest of his teammates. "It's been exciting … to get a little bit of that trash talking again once you get back on the course, and then backing it up," he joked.
Certainly Bramlett confesses there were a few "why me" moments during the past few years as he had set backs after a lot of hard work rehabbing the injury. Amazingly, though, this is a young man who has handled the situation with great maturity.
"His biggest asset, whether he had the wrist injury or not, is his mental [toughness]," Stanford coach Conrad Ray says. "And that really had to hold some weight over the last couple years because he's run the gamut of emotions. All the things that run through your mind if you're a premier athlete being pulled away from your sport, he's had to deal with. And he's handled it a lot of character."
Aside from just being happy for Bramlett, his potential return could have a huge impact on the race for the national championship this spring. The Cardinal ranks second in the Golf World/Nike Golf coaches' poll behind top-ranked Oklahoma State entering the spring despite never really getting any consistent scoring from fifth starter in their lineup. If Bramlett could fill that role, even if he is not immediately back to his All-American form, you've got to think Stanford could give OSU a run at No. 1.
"He's got some good teammates around him," says Ray, what with Sihwan Kim, Steve Ziegler and David Chung each having averages of 73 or better during the fall. "That's going to relieve some of the pressure. It would be different if he was our only horse."
The other thing that works for Bramlett is the fact that while being out of action, he could focus more on his studies ... so much so that he's going to be done with the school work toward his communications degree in March, giving him the rest of time to focus on golf as the post-season begins.