The Loop
Boozy beach party near Royal Troon results in viral video of couple having sex, double-digit arrests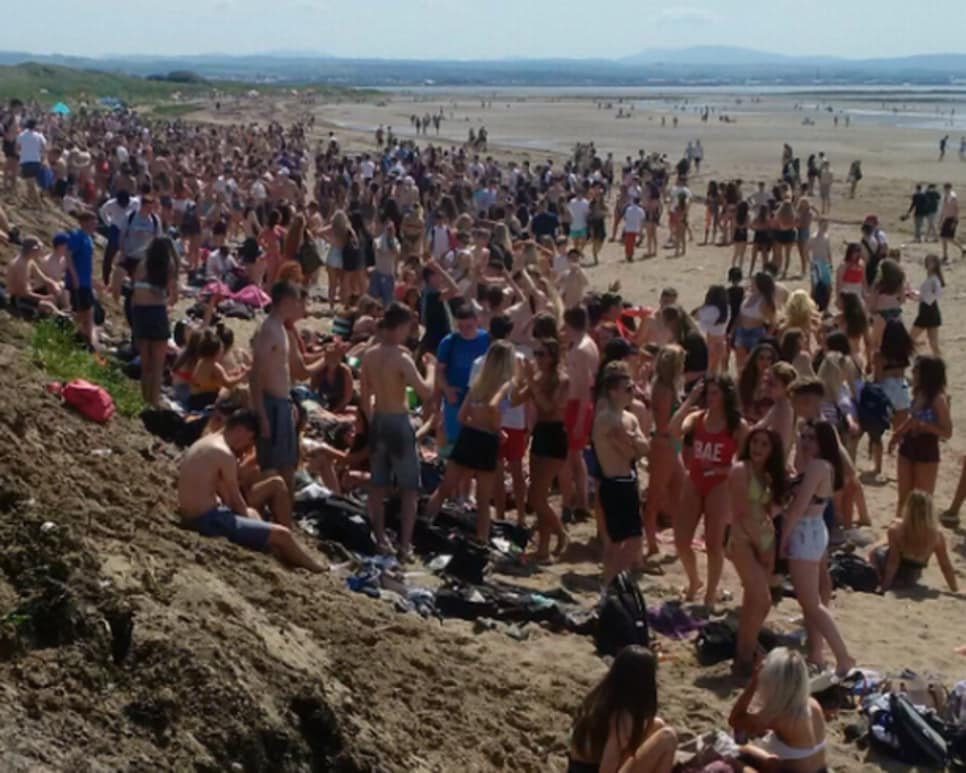 Royal Troon was the site of one of golf's all-time greatest duels last year as Henrik Stenson held off Phil Mickelson to win the British Open. But 12 months later, not much more than a Stenson 3-wood away from where the claret jug was handed out, the area hosted a much different type of spectacle.
The Scottish Sun reports a booze-filled beach party at Troon Beach on Tuesday resulted in the confiscation of large quantities of alcohol and at least 10 arrests. Approximately 6,000 people descended on the Ayrshire sand after organizing on Facebook, but the fun in the sun quickly got out of hand.
There was fighting, under-age drinking, assaulting of police officers, and even public sex between a couple that became a viral video.
"Some groups stated brawling," one bystander told the Scottish Sun. "And when police on horses tried to break it up they were pelted with bottles. It was sickening."
Here's a look at some of the scenes from the crazy day:
"For a place like Troon," added another local, "this is out of order." It's certainly not the first thing that comes to mind when we think of Troon, either.