The Loop
Book Review: Great Golf Collections
Each week GolfDigest.com will highlight a golf book that it finds of interest to readers. This week is: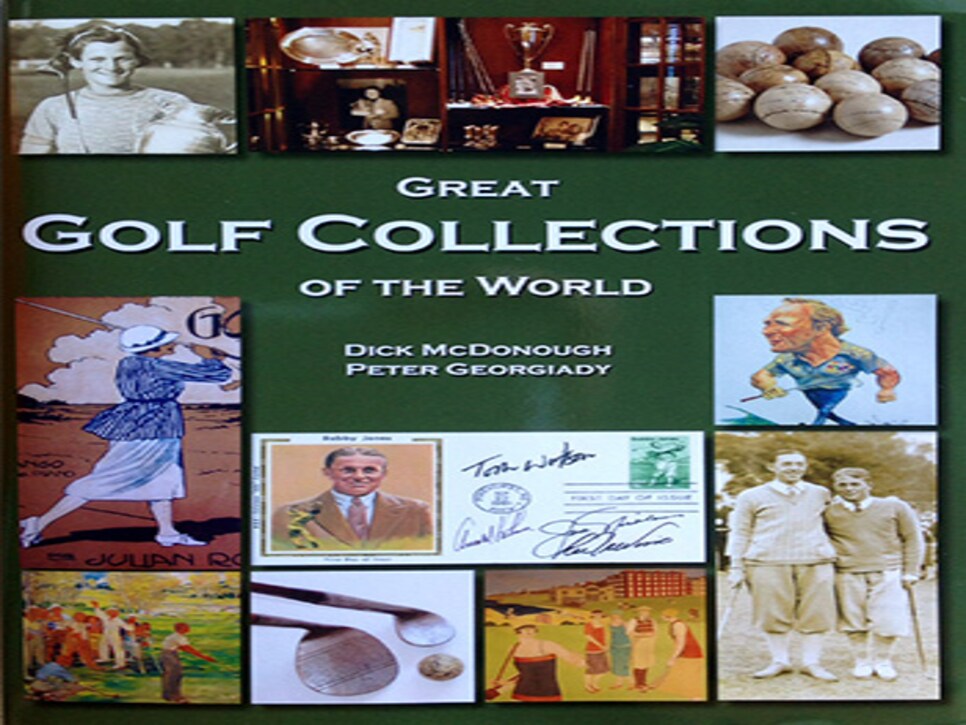 By Dick McDonough and Peter Georgiady
Saron Press, $49.95, hardback, 220 pages
Whether we recognize it or not, we golfers qualify as memorabilia collectors. Who of us hasn't collected -- on purpose or by accident -- golf course pencils, scorecards, logoed golf balls, ball markers, ballmark tools or unusual-looking tees? This book gets to the heart of golf collecting and celebrates the uber-collectors out there, from golf clubs to museums to individuals. With more than 600 photos of items collected at 36 locations, Great Golf Collections is a real treat for the most capable golf historian or for the novice just starting their golf journey.
The book showcases what's in the collection of nine private golf clubs, including the Royal & Ancient Golf Club of St. Andrews, three museums (USGA, British Golf Museum and the LA84 Foundation) and 24 personal collections. The authors of Great Golf Collections have the game's history in their blood. While working for IBM, McDonough's travels brought him in close contact with collectors, and he was historian at two venerable clubs, the Dorset Field Club and Greenwich Country Club. Georgiady grew up on the public courses of Milwaukee but fell under the spell of the game's history while doing postgraduate work at Scotland's Dundee University. In particular he became well-versed in the history of golf equipment and has written numerous books on clubs and club makers. He is also the championship director of the National Hickory Championship, which is a contest using 19th-century clubs and rules.
A book on golf collectibles is not new ground, but the flow has slowed considerably. Probably the leaders of this genre were Morton Olman and his son, John, who produced a pair of well-done collectibles and antiques books beginning in the 1980s. But if you can find used copies, look for other collectibles books done by authors such as Gil King, Sarah Fabian-Baddiel, Roger Gilchrist, Edward Kiersh and Chuck Furjanic. Books by John F. Hotchkiss and Leo M. Kelly Jr. mainly focus on golf balls. And while unsure about updated versions, Tom Wishon and Mark Wilson previously had edited golf club identification and price guides that were valuable trade-in guides for old woods and irons.
Depending on your interest level in the game, seeing these collectibles could inspire the inner golf collector in you that's been waiting to emerge. It just needed something to draw it out.
I particularly enjoyed: As someone who has worked on the media side of the golf business, I felt the section on the visual aspects of the game was quite fascinating. It covered animation art, sheet music, advertising art, posters, magazine covers, postcards and travel brochures. I also fancied a look at the collection of Wayne Aaron, a collector I met at the Sotheby's auction in 2007 of the Jeffery B. Ellis antique golf club collection.
The best way to order the book is to visit the website: