The Loop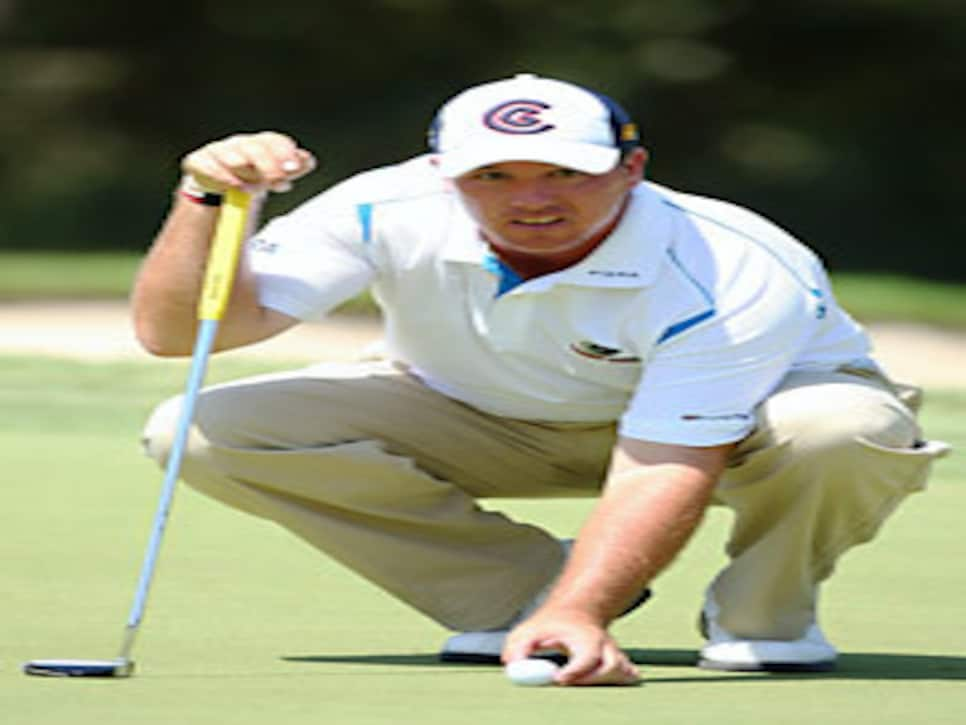 TULSA, Okla. -- Boo Weekley is playing with tennis elbow, but still shot a 5-under-par 65 Saturday to move to even-par for the tournament. He had a shot at equaling the 63 shot by Tiger Woods on Friday but three-putted the final hole for a bogey.
"I was just trying to make par," said Weekley. "You try to make par, look where I ended up, trying to be safe."
After leaving his first putt short, playing partner Sergio Garcia asked him a question.
"Sergio asked me what I was fixing to do, and he said do you want to trade?" Weekley said. "And I said no, I think I like what I got right here. And then I hit the putt and I said, well, maybe I should have traded. After I hit my second putt as I was marking it, I looked over at him and I said, Maybe I should have traded you, you know."
Weekley is learning what it takes to play well in big tournaments.
"What I'd like to say is par isn't a bad score," he said. "It's not a birdie fest at every golf course. I've learned in the majors that's how it's starting to pan out. You have to keep it around par, you're keeping yourself in the game. And here and there you make a couple birdies, you shoot 2- or 3-under one day and get yourself in contention.
And that's what I'm trying to do as I'm playing. I'm learning more about how to accept just making pars. Pars ain't bad for you, even making a bogey ain't bad for you sometimes."
How does he feel about the upcoming FedEx Cup?
"I don't know nothing about the FedEx Cup and I just know I'm playing golf and that's all that matters to me," he said.
"I reckon as long as you're being yourself, you can't go wrong there," said Weekley.
(Photo: Stuart Franklin/Getty Images)