Equipment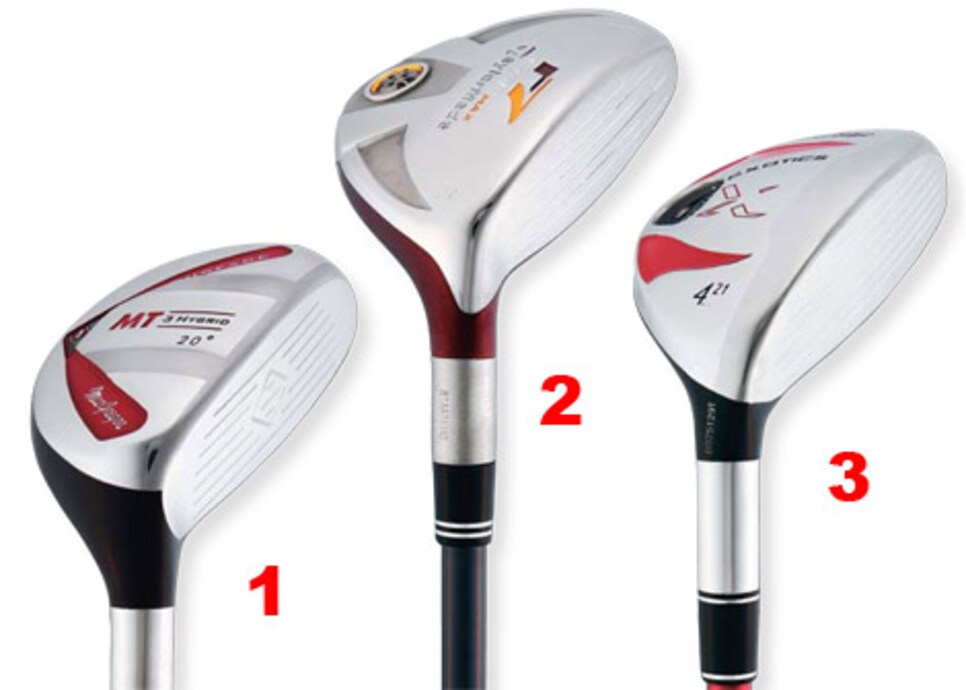 Q. I see some players now using a 5-hybrid. Just how far down the set should I go with my hybrids?
BOMB: Although I can't make a suggestion for you because I've never seen you play, I'm guessing you can go pretty far down your set when you consider the following:
On one week in mid-March when all three tours were playing, 79 Champions Tour players put 108 hybrids in play, 132 LPGA players had 174 hybrids in play and 120 PGA Tour players had 80 hybrids in play. One of the old guys, Allen Doyle -- a two-time U.S. Senior Open champion -- had four of 'em, starting his iron set at the 7-iron. Same goes for Dana Quigley. Not exactly hackers there, you know what I'm saying? For the women, 48 in that field carried two or more hybrids, and that's a group that has swing speeds we can identify with.
So, if the best players on earth use these clubs, what possible reason could there be for chopper resistance? I shake my head when I see a 20-handicapper using 3- and 4-irons. They're like those knuckleheads on "The Moment of Truth." They think they know what they're getting into, but they really don't.
GOUGE: Hybrids are a great thing, mainly because there are no limits to how bad the swing can be. A hybrid's wide sole fights that gouging move we have on the downswing. Although the 5-hybrid seems reasonable, there are some complications when you start mixing that many hybrids into your bag. First, you've got issues with matching loft gaps with that many different hybrids and how they mesh with the lowest lofted true iron in your set. Just because a hybrid says "5" on the sole doesn't mean it's going to neatly fit the distance of that iron. Second, when you get down to your long irons, just how many of them do you really hit different distances? Could a strong lofted 4-hybrid fill the role of your 3- and 4-iron? Finally, if you really need a 5-hybrid or higher, why mess around with fitting an oddball club into your set? What you really need is a fully matched hybrid set. Some super-game-improvement irons with their ultra-wide soles are easy enough to hit for the truly awful -- these people don't have to resort to a wood-like club as a middle-iron.