Equipment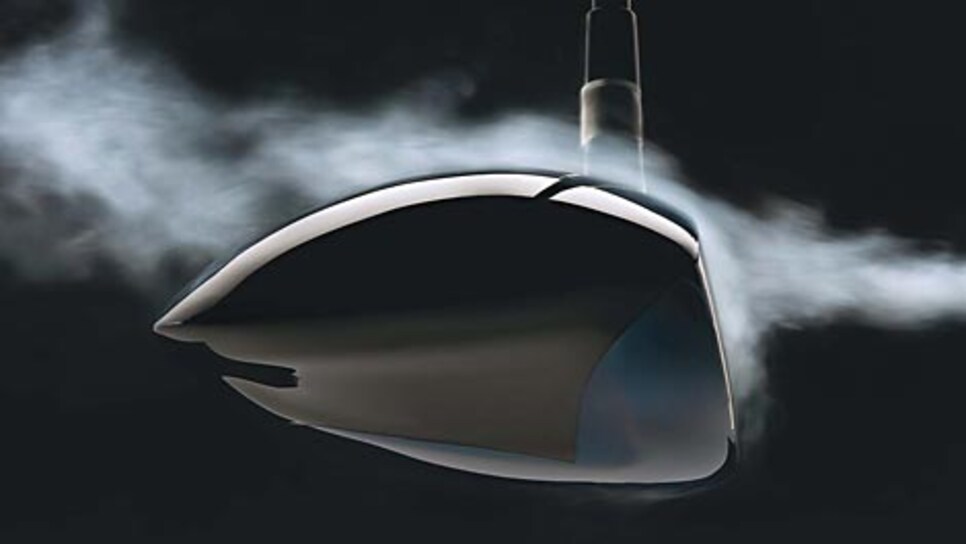 Can the way a driver moves through the air improve speed?
Speed equals distance is golf's most powerful physics equation: A one-mile increase in swing speed results in 2.5 yards more distance. But with more rules limiting the technology of distance, few design frontiers seem to be left. Enter the concept of golf club aerodynamics. Some design engineers believe that if you improve the speed at which a clubhead moves through the air, it will produce more ball speed.
Adams Golf is pushing the aerodynamics discussion with its wind-tunnel-designed Speedline driver ($300, adamsgolf.com) and its 46-inch shaft. Other companies have been researching the concept for the past decade. Callaway has made changes to the shape of its FT-9 and FT-iQ ($400/$500, callawaygolf.com) to improve clubhead speed.
The idea is that, at the same swing speed, a driver with a better aerodynamic shape will move faster than a driver with a poor aerodynamic shape, like the recent squarish drivers that have pushed the USGA's dimension limits. Designers continue to debate this theory and whether other performance areas (stability on off-center hits, for example) might be sacrificed.
"We've had stronger correlations of a noticeable performance improvement with aerodynamics than with moment of inertia," says Scott Burnett, director of advanced product development at Adams. Burnett says streamlining the clubhead shape and pushing up the crown slightly are two keys. Callaway designers have seen the aerodynamic dangers of extreme head shapes, but they say the solution isn't simple because of the clubhead's complex movement during the swing.
"Even the best NASA, Boeing, Formula One aerodynamicists will tell you this is a very difficult problem," says Alan Hocknell, Callaway's vice president of innovation and advanced design. "Balancing the aerodynamic drag that comes with head size, against the increases in off-center hit performance that come with such size, is one of many tradeoffs we analyze."
Some companies are trying to increase speed through face construction and shaft length and weight. TaylorMade has attempted to do this with its new R9 460 (below). "Aerodynamics is one component," says Benoit Vincent, TaylorMade's chief technical officer. "Thinking that one aspect is going to solve the entire product's performance, well, I don't agree."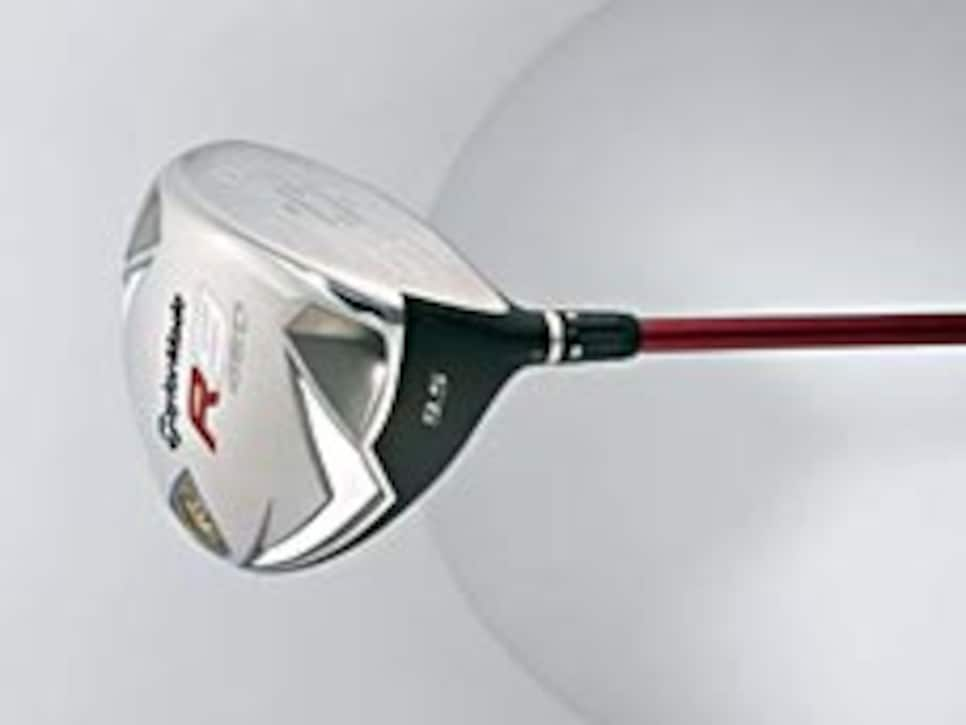 ($300, taylomadegolf.com) features an adjustable hosel designed to fit eight desired ball flights (from higher and left to lower and right). The longer, lighter shaft (45¾ inches, 60 grams) is intended to improve swing speed.
BOMB: I'm no physicist, but something tells me there is substance to the aerodynamics discussion when 11 of the 12 geezers using Adams drivers on the Champions Tour are carrying the new Speedline. I mean, if anyone needs a little extra oomph, it's them, right? How exactly can improved aerodynamics be bad?
GOUGE: Well, a 7-wood is better aerodynamically than a 460-cubic-centimeter club, but I'm not about to make it my driver. It's telling that the USGA has reviewed this concept and decided that, for now, it's not an area it needs to worry about. Still, more than a few drivers in recent years have been aerodynamic nightmares. Perhaps focusing on aerodynamics will produce more drivers that let us maximize our swing speed and our ball speed.