The Loop
BMW PGA Championship, the European Tour's flagship event, losing luster among golf's elite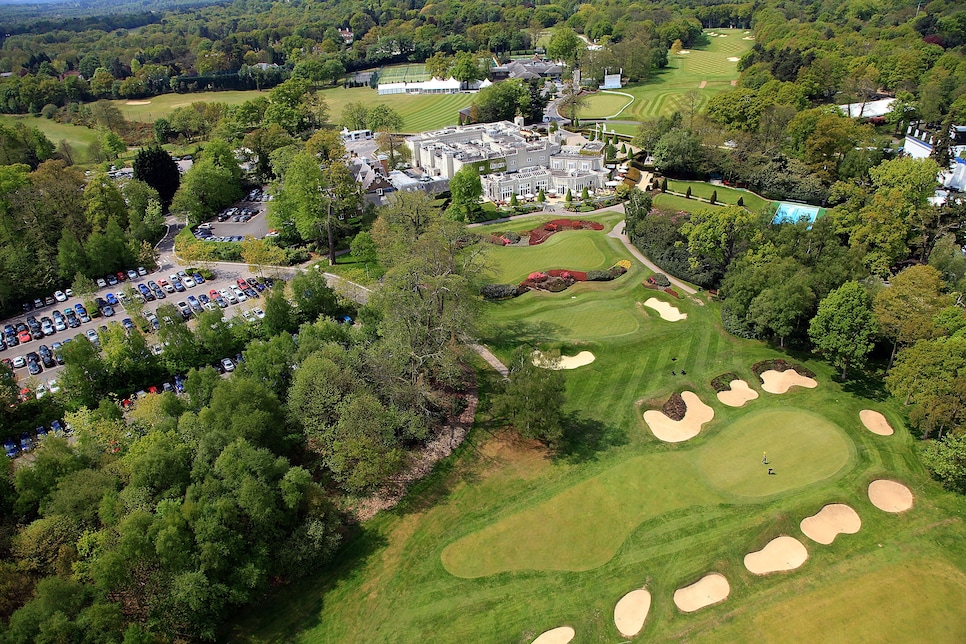 VIRGINIA WATER, England -- Over the years, many great and wondrous things have taken place at Wentworth, home of this week's BMW PGA Championship. The 1953 Ryder Cup was an epic contest, the visiting Americans squeaking through by a single point. Three years later, Ben Hogan made his second and last competitive appearance in the United Kingdom, joining with Sam Snead to claim the then Canada Cup for the United States.
In 1964 the World Match Play Championship arrived on the famous "Burma Road" course. Invented by International Management Group founder Mark McCormack as a vehicle for the so-called "Big Three" of Jack Nicklaus, Arnold Palmer and Gary Player, the original eight-man event produced a series of unforgettable matches. Player coming back from 7 down with 17 to play to beat Tony Lema in 1965. Tony Jacklin shooting an afternoon 63 in 1972 that still wasn't good enough to catch Lee Trevino. David Graham putting Hale Irwin to death in 1976. Seve Ballesteros pitching in to win the last hole against Palmer in 1993. Mark O'Meara's 15-foot putt to beat Tiger Woods on the 36th green in the 1998 final.
And that is just a short sample.
The PGA has been held at Wentworth annually since 1984. It too has produced any number of thrilling moments and finishes. That man Seve hitting a long-iron stiff to the pin on the first hole of sudden-death to beat Colin Montgomerie in 1991 is a particular favorite of many long-time observers. But there are many more.
"In my day, the PGA was always the most important event on the European Tour," says Golf Channel pundit Frank Nobilo, who was runner-up to Bernhard Langer in the 1993 event. "If you discount the Open Championship, it was the biggest week of the year. It still is, even though the end-of-season Tour Championship is a contender for that title. There was always a great field when I played. Seve Ballesteros, Nick Faldo, Langer, Ian Woosnam, Sandy Lyle, Jose Maria Olazabal and Monty all played and won at Wentworth. It was the next-best thing to playing in the Open.
"It also adds to the stature of the event that it is played in the same place every year. Everyone is so familiar with Wentworth from television. It's a bit like Britain's Augusta National in that respect. We all have memories of great tournaments at Wentworth. I can recall watching Bob Charles winning the World Match Play there when I was a kid at home in New Zealand. And I can still see in my mind's eye Seve crunching two woods onto the last green. It was great stuff."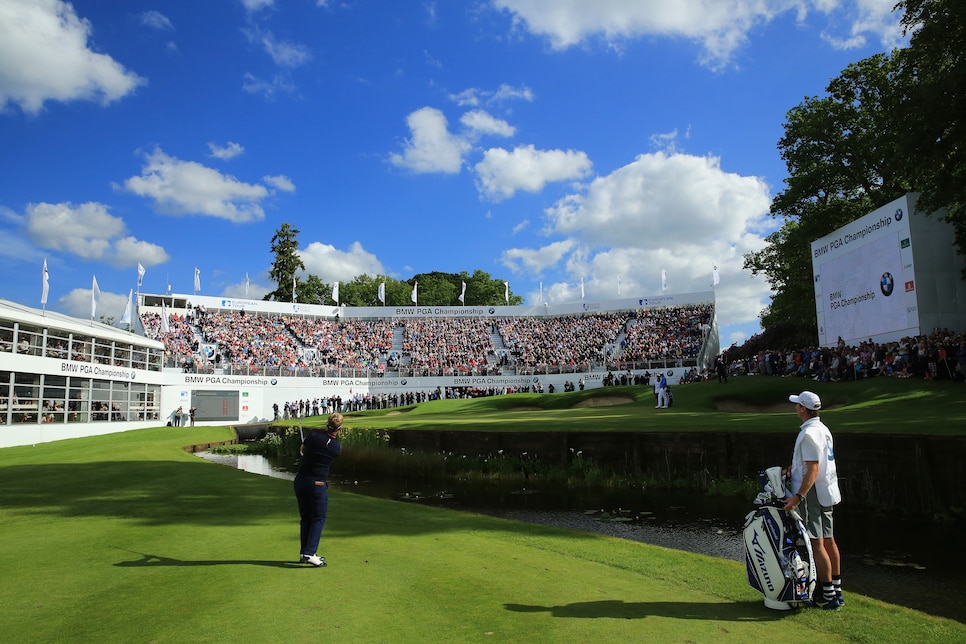 Chances are however, this year will add little to golf's memory bank. Not when the European Tour's so-called "flagship event" is so bereft of crew members, officer material in particular. The list of no-shows is lengthy.
When the PGA starts on Thursday morning there will be no sign of the new Irish Open champion, Rory McIlroy.
Sergio Garcia, the PGA Tour's most recent winner, is another absentee. So is World No. 6 Henrik Stenson.
Justin Rose was a late withdrawal, citing back problems.
Ryder Cup hero Ian Poulter's well-known dislike of the course -- an opinion many others share, especially since Ernie Els' controversial revamping of the old Harry Colt lay-out -- has kept him away, as it has three-time major winner Padraig Harrington.
Past champion Paul Casey, these days not even a European Tour member, has predictably chosen to stay at home across the Atlantic.
Leading South Africans are notable by their absence too. Branden Grace, Charl Schwartzel, Louis Oosthuizen and, perhaps most shockingly, course re-designer Els are all elsewhere.
And, while there are six major champions in the field, of those only the recent winner of the Masters, Danny Willett, currently resides in the world's top-50 players - of which just 13 (as of the cut-off date, May 2) are in this week's starting line-up.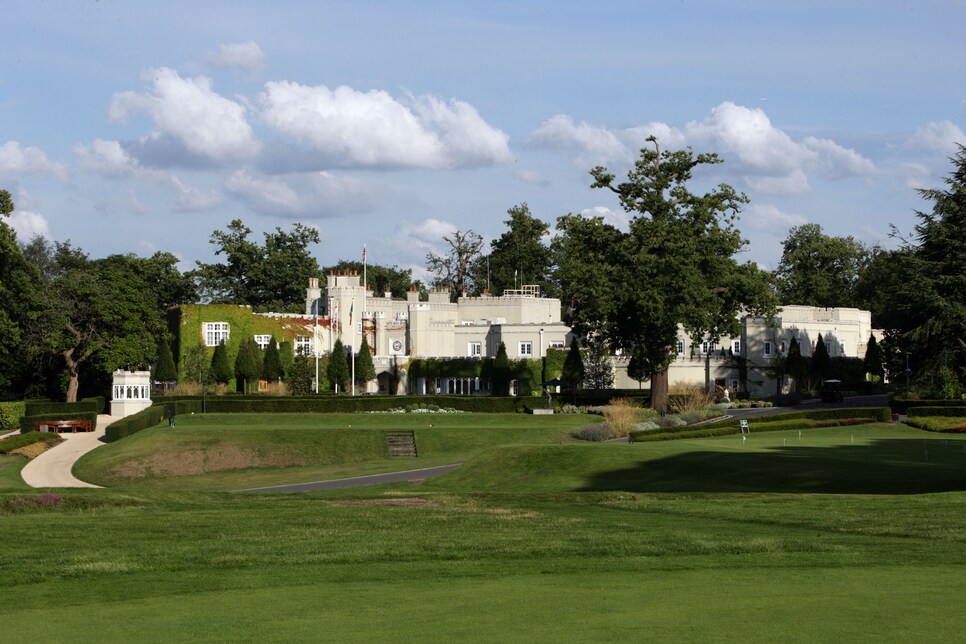 For an event of such stature, it all adds up to a close to shocking state of affairs. This historic championship - first played as far back as 1955 - can boast a list of winners that includes almost all of the European game's greatest names.
"I would like to see more cooperation between the PGA and European Tours," Nobilo says. "When the World Golf Championship events began, I thought that the PGA should have been one of those. I'm not sure why it wasn't. But it would have been great. Everything fits: the stature of the title, the course, the timing of the event between the Players and the U.S. Open. It is all there.
"Yes, because of the course changes the PGA has lost a bit of its luster. But it still deserves to be ranked right behind the Open in European terms. And it should be the sixth most important title in the game, right after the four majors and the Players."
But, this year in particular, it just isn't.