Fantasy Advice
BMW Championship DFS picks 2023: Rory McIlroy is about to start his run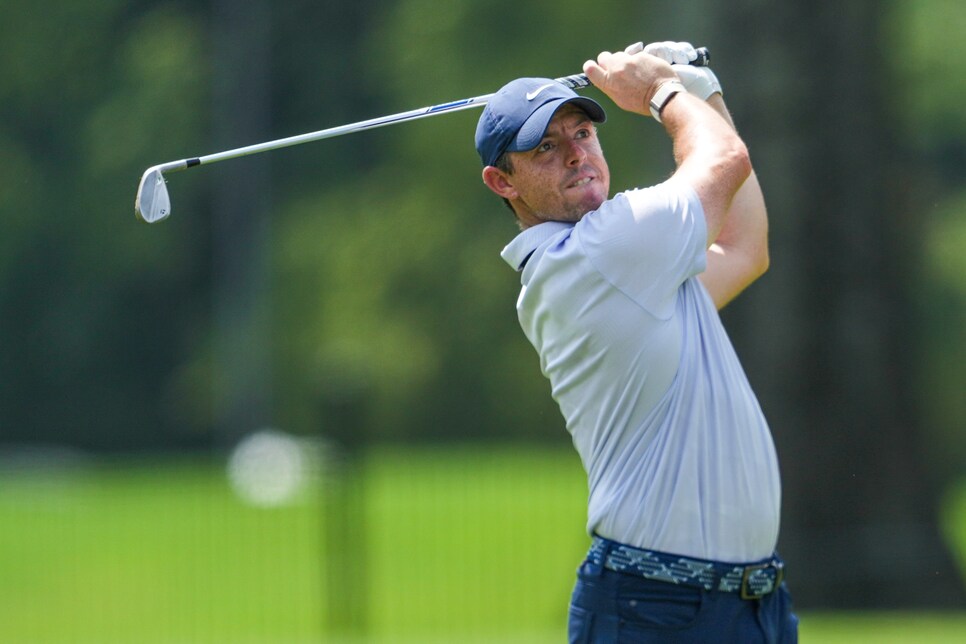 The BMW Championship heads back to Olympia Fields for the first time since 2020. Jon Rahm edged Dustin Johnson during COVID, and Patrick Cantlay has won each of the last two editions—at Caves Valley and Wilmington Country Club.
Olympia Fields was staggeringly difficult in 2020, playing 1.815 strokes over par, ranking as the fourth-hardest course on the schedule. There are three different holes on the course (Nos. 5, 8 and 18) that ranked inside the top-50 toughest holes for the entire year. It's a par-70 measuring over 7,350 yards, so these players will need to bring their best game.
Here are all the players who have my interest—and those who certainly don't—this week at the 2023 BMW Championship:
Golfers I'm Definitely Playing
Viktor Hovland ($10,300 DraftKings | $11,600 FanDuel)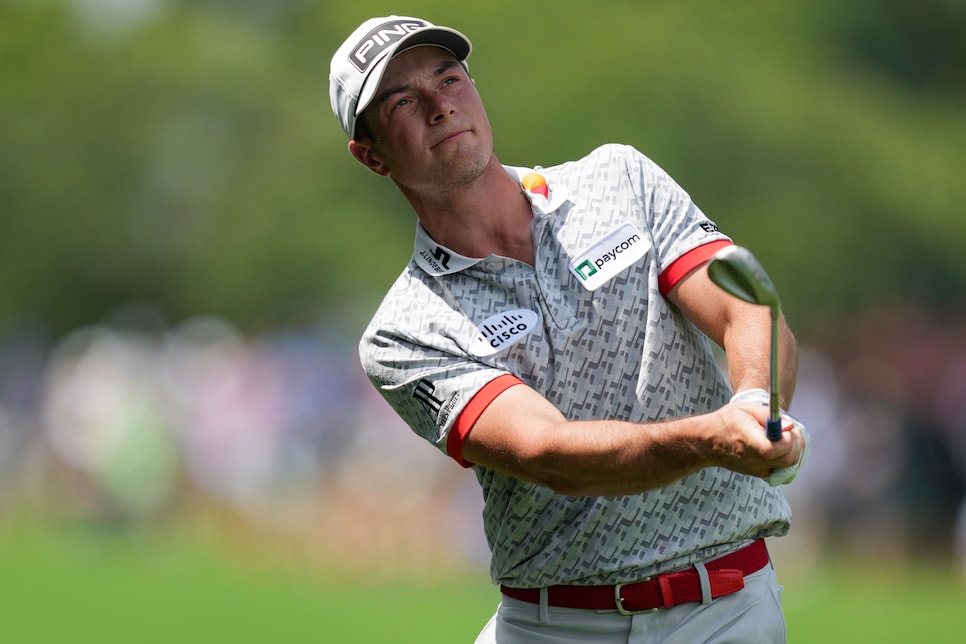 Hovland might look at last week's FedEx St. Jude Championship as one that got away, considering he started his week over par on Thursday but rallied to finish T-13. He piled up the birdies but made a few big numbers along the way that pulled down his finishing position. He lost four strokes to the field on the 18th hole alone last week, but his ball-striking prowess should set up beautifully for Olympia Fields.
Sungjae Im ($9,300 DraftKings | $10,400 FanDuel)
Im has started to look more like himself recently, including his stellar stat profile from Memphis last week. He was ninth off-the-tee and 17th on approach, which is exactly what you'd like to see from him. He earned a T-6 finish last week, which makes back-to-back top 15s.
Russell Henley ($8,200 DraftKings | $10,000 FanDuel)
Henley quietly posted a T-6 finish last week after his runner-up at the Wyndham Championship. That makes nine top-20 finishes in his past 12 events with three of those being top 6s. The ask for him at Olympia Fields isn't large—he needs to be accurate off the tee, elite on approach and provide a solid short game. He does all of that on a weekly basis!
Lee Hodges ($6,100 DraftKings | $8,300 FanDuel)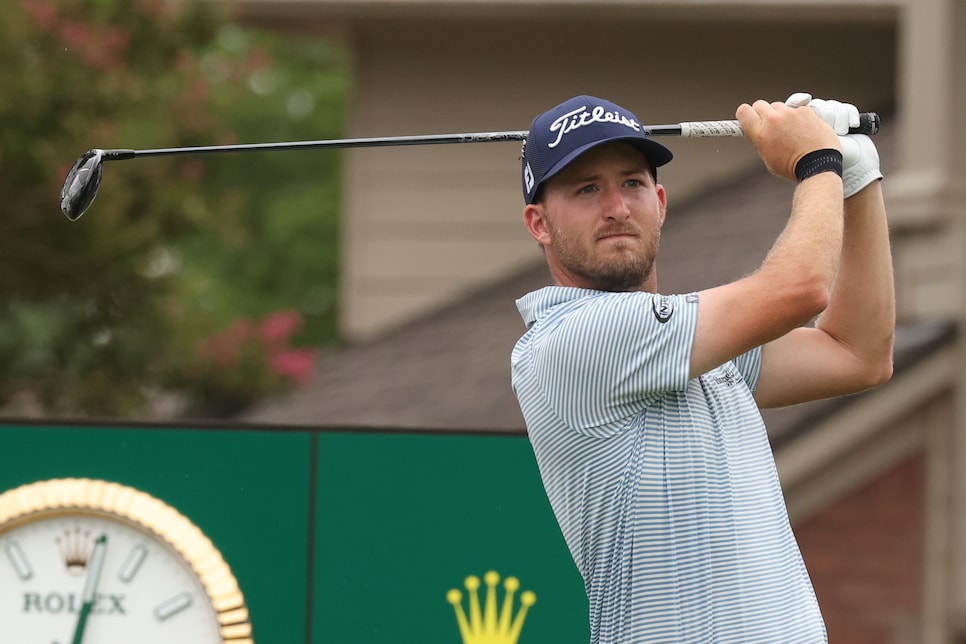 Hodges finished T-31 last week in his first start since winning the 3M Open. He knocked the cover off the ball, gaining 2.87 strokes ball-striking, but he gave away 5.48 around the greens. That was the worst around-the-green week of his career, per the RickRunGood.com golf database, and not something that is likely to happen again.
JT Poston ($7,700 DraftKings | $9,100 FanDuel)
I worry about Poston's accuracy off the tee and his ability to lose multiple strokes with the driver this week. However, the results are hard to ignore. He has four top-six finishes in his past six events and has been excellent from fairway through green. If he can keep it in the tree line on his first shot, he'll have another solid finish.
Rory McIlroy ($12,100 DraftKings | $12,300 FanDuel)
Olympia Fields reminds me a lot of Oak Hill, at least in the challenge it will pose off the tee. McIlroy is likely the best driver on the planet, and he combines that skill by gaining over 26 strokes on approach in his past five starts alone. He's gained 2.58 strokes per round in the past 36, which is the most in the field—and the first time in quite a while that the top spot hasn't been occupied by Scottie Scheffler.
Lucas Glover ($9,100 DraftKings | $10,500 FanDuel)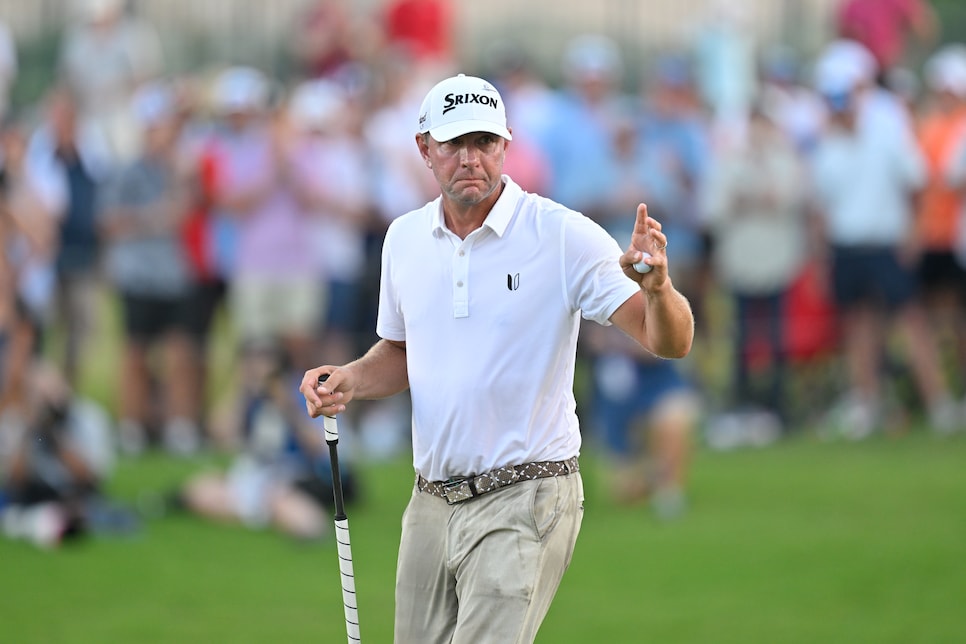 It's Glover's world and we're just living in it! Since the Rocket Mortgage Classic, he's gained a total of 61.7 strokes to the field. That's 2.80 per round, which is better than the 2.34/round average that Scottie Scheffler has posted over his last 50 rounds. The talk has mostly been about his putter, and rightfully so, but he's at least 5.5 strokes from tee-to-green on five different occasions during this run.
Tom Kim ($8,700 DraftKings | $9,800 FanDuel)
There were question marks around the health of Kim last week, but he seems to be fit and he's playing some of the best golf of his season right now. His T-24 finish last week makes three straight top 25s, and he will try to attack Olympia Fields differently than most this week. His path to the top of the board requires accuracy off-the-tee and a stout short game.
Sam Burns ($8,400 DraftKings | $9,400 FanDuel)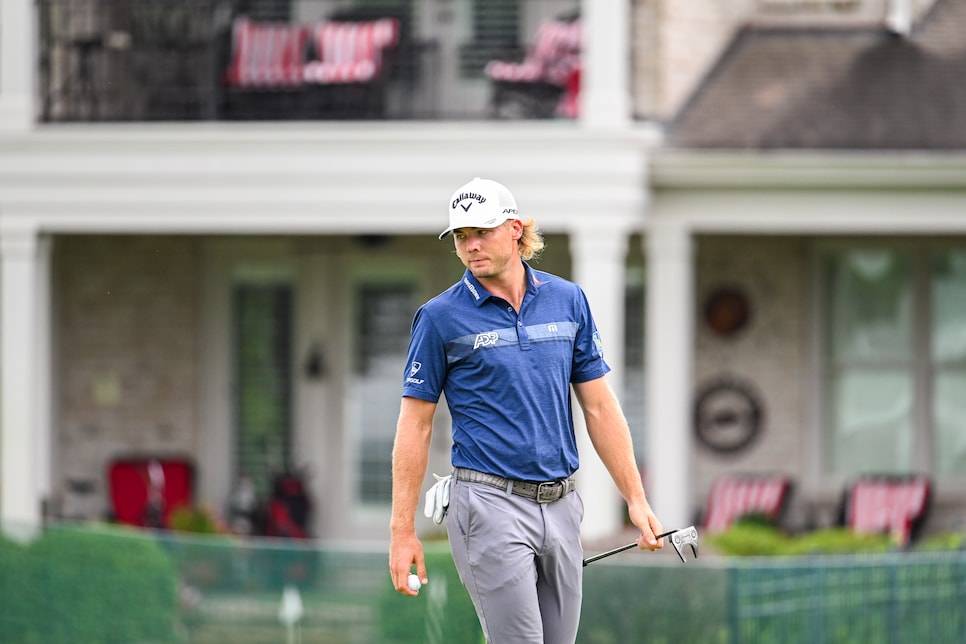 Ducks! I know, I know—Burns was one of the most popular options last week and disappointed big time, finishing T-52. However, after a horrid start, he played much better on the weekend. He led the field in approach play on Saturday and was 20th in the category on Sunday. His weekend score was fifth-best in the field. I certainly have reservations, but I'm a glutton for punishment and willing to take on Burns one more time.
Adam Svensson ($6,200 DraftKings | $7,600 FanDuel)
Last week in Memphis was another encouraging sign for Svensson despite losing 5.6 strokes putting. He posted his fourth straight week of ball-striking gains and has generally been a positive putter for the past few months. He's starting to round into the form that we saw from him in the fall, which culminated with a win at the RSM Classic.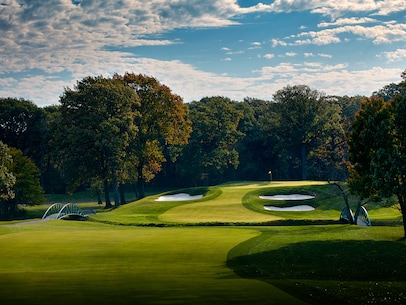 Private
Olympia Fields, IL
To prepare Olympia Fields North for the 1961 PGA Championship (won by Jerry Barber in a playoff over Don January), the club didn't hire a golf architect. Instead, superintendent Warren Bidwell relocated 32 greenside and 13 fairway bunkers and added new tees to lengthen the course by 320 yards. Forty years later, golf architect Mark Mungeam supervised extensive changes before the North hosted the 2003 U.S. Open and made more changes again before Olympia Fields North and newly remodeled South (redone by architect Steve Smyers) co-hosted the 2015 U.S. Amateur. In 2017, Olympia Fields North was the site of the KPMG Women's PGA Championship, and the course hosted the 2020 and 2023 BMW Championship.
Explore our full review
Tommy Fleetwood ($9,700 DraftKings | $11,000 FanDuel)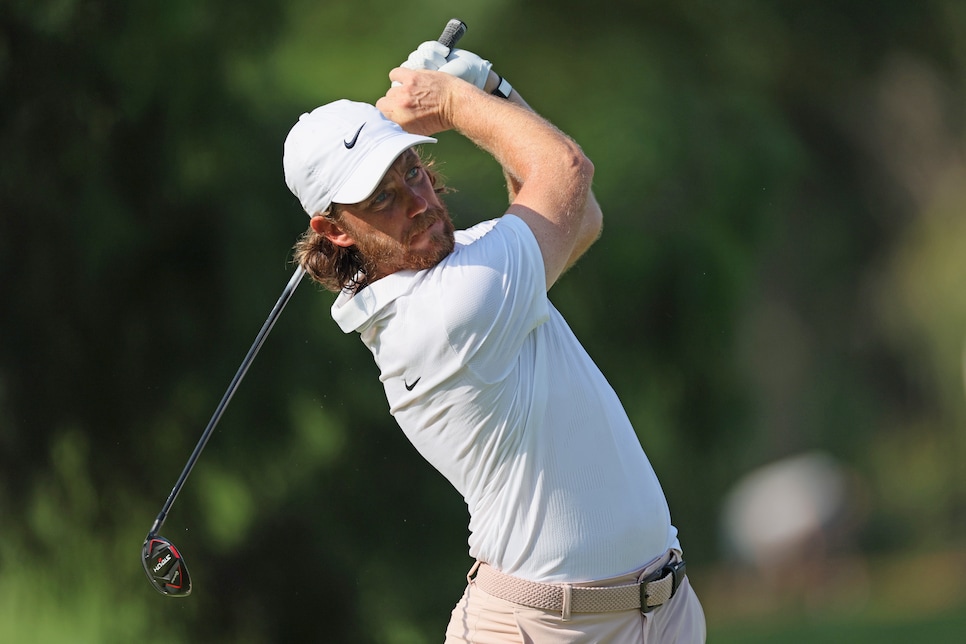 Fleetwood was in the mix last week in Memphis, but his stat profile was a bit uncharacteristic. He gained 5.42 strokes putting, the second-most of his season. His approach play has dipped, but I'm more worried about his "middle of the road" driving. He's not long off the tee, nor is he particularly accurate. I believe Olympia Fields will punish you if you don't have one elite skill off the tee.
Tony Finau ($8,300 DraftKings | $10,100 FanDuel)
The putting struggles continue for Finau, and he might have just hit rock-bottom. He lost 8.21 strokes putting last week, the worst of his career per the RickRunGood.com golf database. That marks seven events in his last nine where he's lost multiple strokes with the flatstick. Yes, he finished fifth here in 2020, but I worry about his recent form.
Matt Fitzpatrick ($8,000 DraftKings | $9,700 FanDuel)
I would love to get exposure to Fitzpatrick, but I cannot convince myself at the moment. Last week in Memphis was another dismal performance where he lost 7.98 strokes from tee to green and finished T-66 in a field of 70. That makes four starts in a row where he's lost strokes from tee to green, and he hasn't cracked the top 40 in any of those events.
Justin Rose ($7,900 DraftKings | $9,500 FanDuel)
Rose will need to improve with the driver this week, an area of his game where he's lost strokes in eight of his past 10 starts. He'll need to rely on a short game that has abandoned him at times and creates a path to the top of the leaderboard that is much more narrow than his peers.
Denny McCarthy ($6,700 DraftKings | $8,800 FanDuel)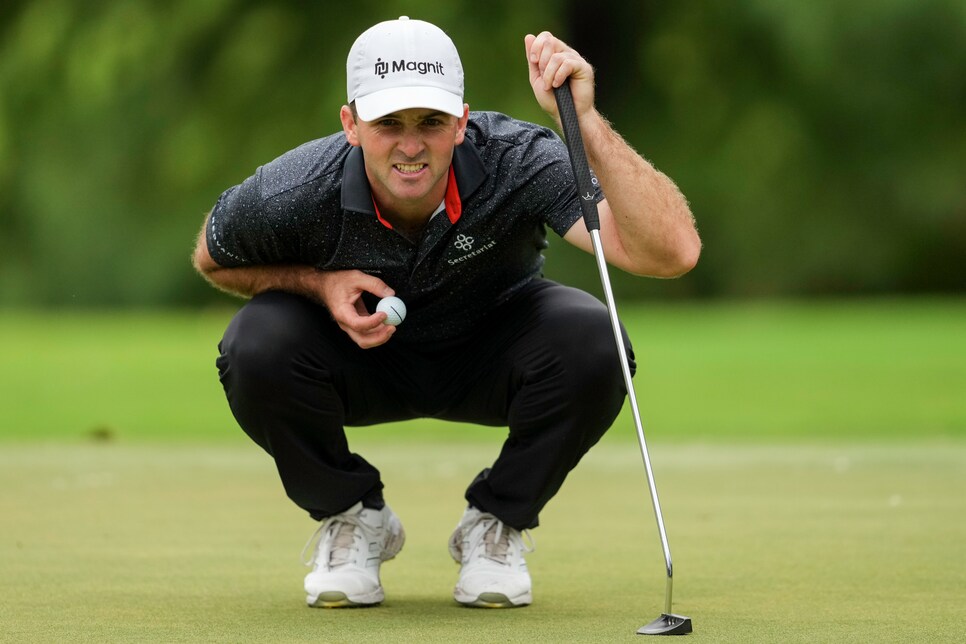 Sound the alarms on McCarthy right now. He lost over five strokes putting last week, the worst event of his career. It's also the first time he's lost strokes putting in all four rounds of the same event. Combine that with horrendous ball-striking over the last three weeks, and this looks like signs of serious trouble.