The Loop
Blumenherst named Sullivan semifinalist
It's going to be a long shot for Duke's Amanda Blumenherst, the reigning NCAA women's college golfer of the year and the U.S. Women's Amateur champion, to actually win the Sullivan Award, given to the top amateur athlete of the previous year. This is particularly the case given that 2008 was an Olympic year and other contenders include Nastia Liukin, the gymnastics All-Around gold medalist, and the USA men's 4x100 swimming relay team, which included some guy named__Michael Phelps__.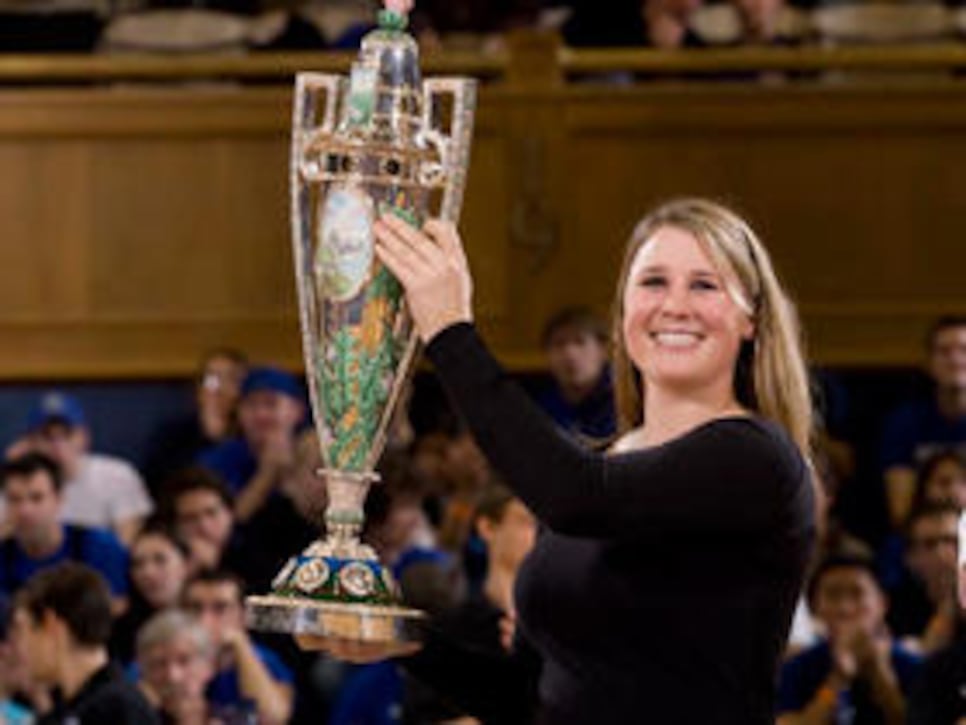 Meanwhile, the general public can participate in the vote--fan voting counts for one-third of the overall voting--by going to USAToday.com (for the live link, click here).
Other semifinalists: Cynthia Barboza (Volleyball), Dara Torres (Swimming), Jonathan Horton (Gymnastics), Shawn Johnson (Gymnastics), Lopez Family (Taekwondo), USA Men's 4x100 Relay Team (Swimming), Erin Popovich (Paralympics Swimming), Tyler Hansbrough (Basketball), Sam Bradford (Football), Nastia Liukin (Gymnastics), Gerald "Buster" Posey (Baseball).