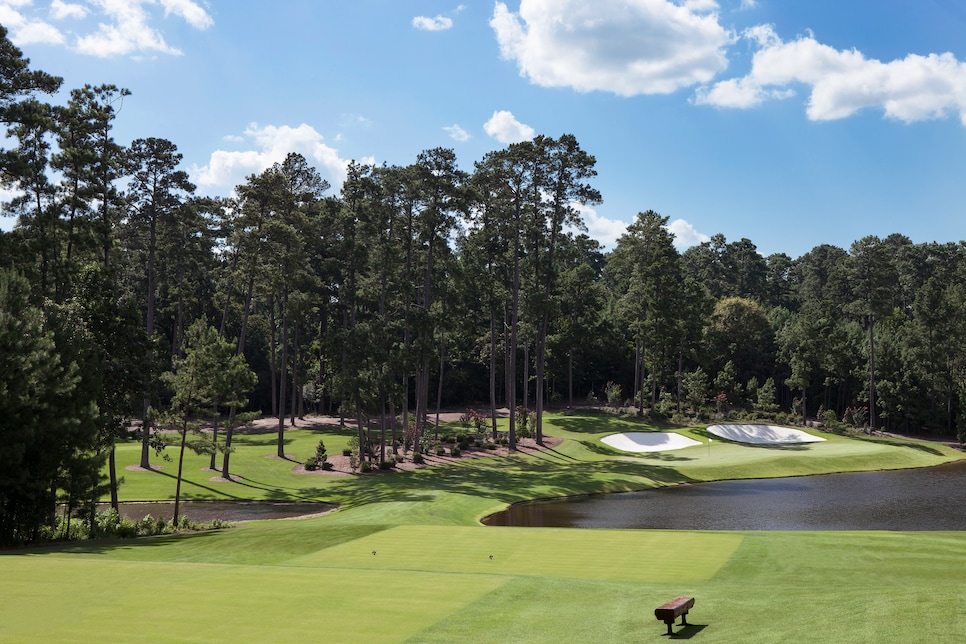 Courtesy of Aidan Bradley
Tiger Woods & Beau Welling (2016)
Many who've played Bluejack National have commented on its resemblance to Augusta National, particularly at the par-3 12th, which plays over water to a shallow diagonal green backed by a pair of bunkers. While some suspect this is Tiger's homage to the 12th at No. 2 Augusta National, where he has won four Masters, it could be based on the 12th at No. 16 Muirfield Village, where Tiger has won eight times. Nonetheless, Bluejack is most likely an ode to Augusta. At the course opening, Tiger told reporters, "When I visited the site for the first time, I was blown away. It's definitely not the kind of site that comes to mind when you think of Houston. The terrain features a number of elevation changes and lots of tall, mature trees, more like something you would find in Georgia."
100 Greatest/Second 100 Greatest History: First ranking
Bluejack National is the poster child for playability with its large open fairways and no rough throughout the course. The course has a distinct similar feeling to that of Augusta National.
Beautiful Augusta-looking bunkers—plus the long, tall Georgia-looking pines—with green contouring that reminded me of Pinehurst No. 2. The design certainly is reminiscent of Augusta National, but the course stands on its own as a unique, challenging, and wildly enjoyable track.
Tiger built a course that everyone can enjoy. It is extremely playable and enjoyable for the novice, and allows better players to choose the best angles and routes to the pin. A 20 handicap would enjoy this course just as much as a +3. It was a great golfing experience—from the moment you walk on the property you are surrounded by people who just love being around the game of golf.
The course is very appealing to the eye with wide green fairways that are lined with tall pine trees with the pine needles and trees guiding you along the holes. The wide zoysia fairways make hitting the fairways very easy and allow for perfect lies on every shot
Bluejack has many family-oriented amenities on par with Discovery Land Co.-built clubs. The 10-hole par-3 course—the Playground—is designed to be a casual, fun loop to enjoy family and friends; even at night, as the course has lights. The 120-yard putting course and the driving range with music is neat. But the Fort is something like I've never seen at a golf club. A mini Fenway Park wiffleball field, a water park with all slides and swimming pools similar to a resort. There's an arcade-like clubhouse geared for kids with a bowling alley. It's really deserving of recognition.

Courtesy of Aidan Bradley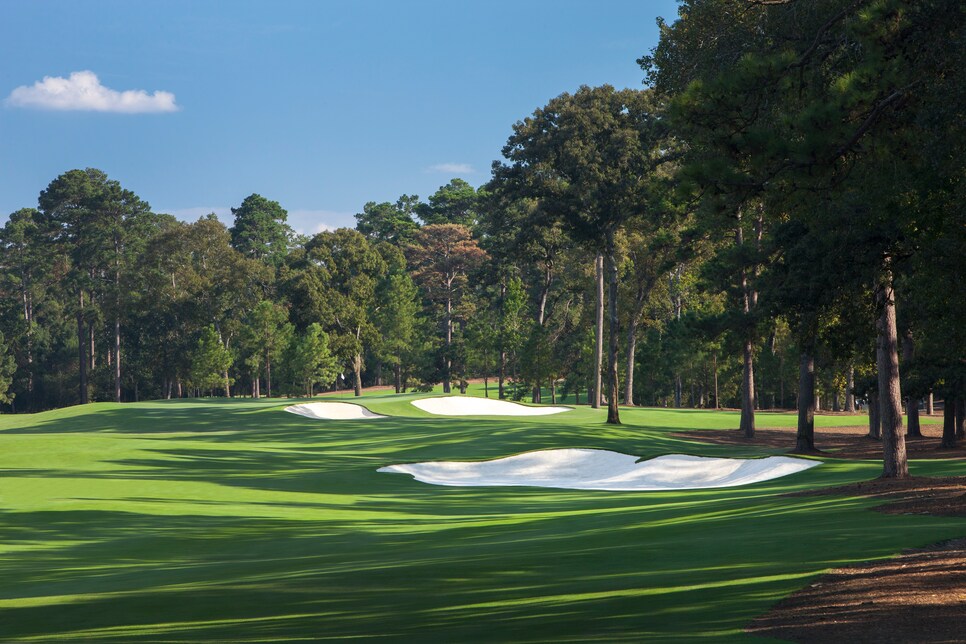 Courtesy of Aidan Bradley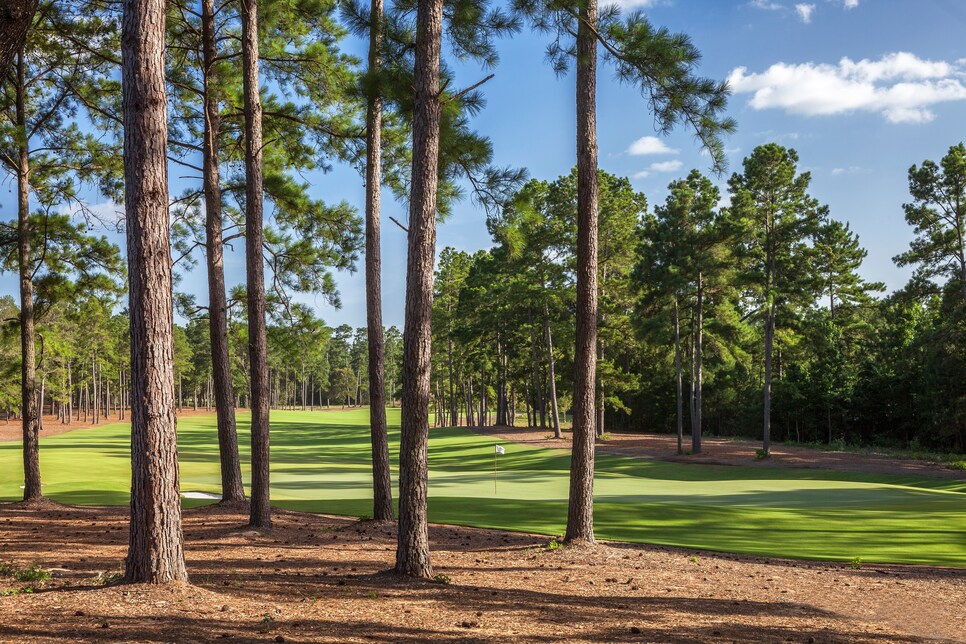 Courtesy of Aidan Bradley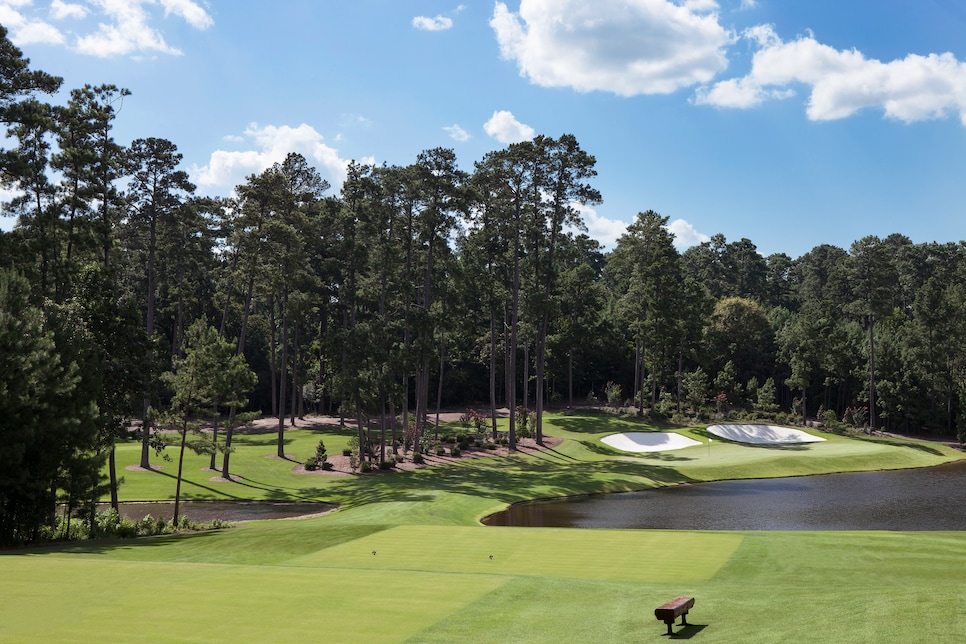 Courtesy of Aidan Bradley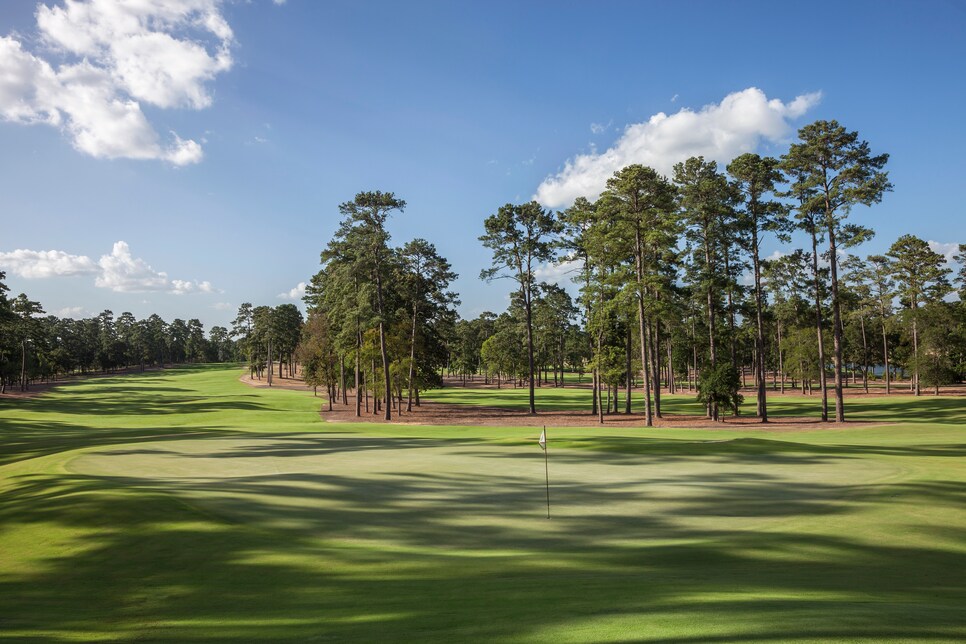 Courtesy of Aidan Bradley