The Loop
Blogging From The Bob Hope, Day 3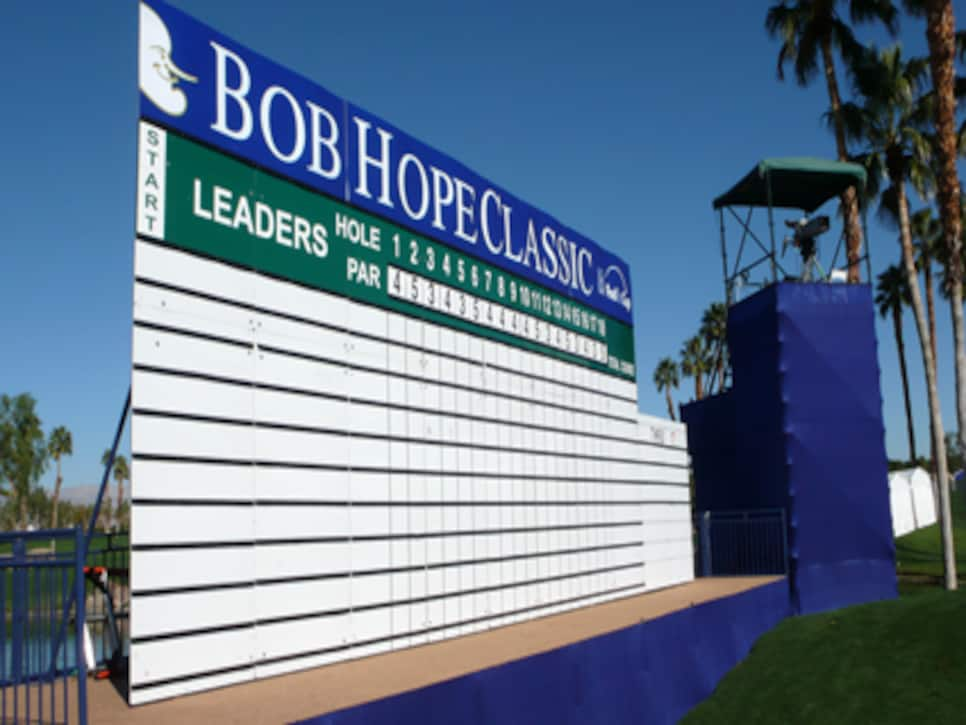 It could've gone better. On my way to La Quinta Country Club I realized that I forgot my player's badge. Then I forgot my parking pass. Then I was wearing shorts, and they're not allowed. Then I found out one of my playing partners is a Giants fan. (He wore a solid-orange Giants shirt and black hat that said so.) Then the announcer on the first tee said, "Next up, from Oakmont Golf Club in Glendale, Calif., Matt Ginella." He mispronounced Ginella, and the Oakmont Golf Club I'm from is in Santa Rosa, Calif., not Glendale.
I got the first ball airborne, and it went straight. I managed a par, even though I was new-pair-of-golf-shop-pants full of nerves. (*They cost me $56.*) Then I proceeded to spend the next 17 holes pressing, pushing, chunking, lipping, flipping, flopping, chopping, scuffing, duffing, hooking and hacking my way through the Bob Hope Classic's pro-am. At one point I pushed my drive right, it hit the middle of a roof and bounced back into the *middle* of the fairway. (*New life, and I get a stroke on this hole.*) Then I hit a tree on the approach, it dropped into a bunker, and I bellied that shot out-of-bounds, last seen bouncing down a maintenance road.  [#image: /photos/55ad7361b01eefe207f69fd0]|||Hope_20.jpg|||*(A portrait of underachievers: Ginella, Mayfair, Robinson and LaRiviere.)*
I would feel sorry for my playing partners, except they were just as bad as I was. Mike Robinson, the Giants fan, was also getting seven shots but needed 17 to have been a factor. Poor Colin LaRiviere, an 18-handicapper from Canada; he hit it like a seven, putted like a 37. All of our games were collapsing under the pressures of a pro-am, the sight of ropes and the sounds of a (very small) gallery. Billy Mayfair was our pro. He was cordial and supportive. He didn't start many conversations but didn't avoid any, either. Mayfair made five birdies and shot 70, but I'm sure he would've shot 65 if he didn't have to witness a round of our tempo transgressions. The most impressive part of Mayfair's game was his efficiency around the greens. He got up and down from four bunkers on the front nine, and I think another two on the back nine.   J.D., Mayfair's caddie, started calling me "Golf World" early in the round. After a valiant effort with a mediocre result, J.D. would say, "Nice shot, Golf World." I told him that I'd prefer "Golfweek" until I started hitting it better.  (That might not be until Sunday, which is when I get home.)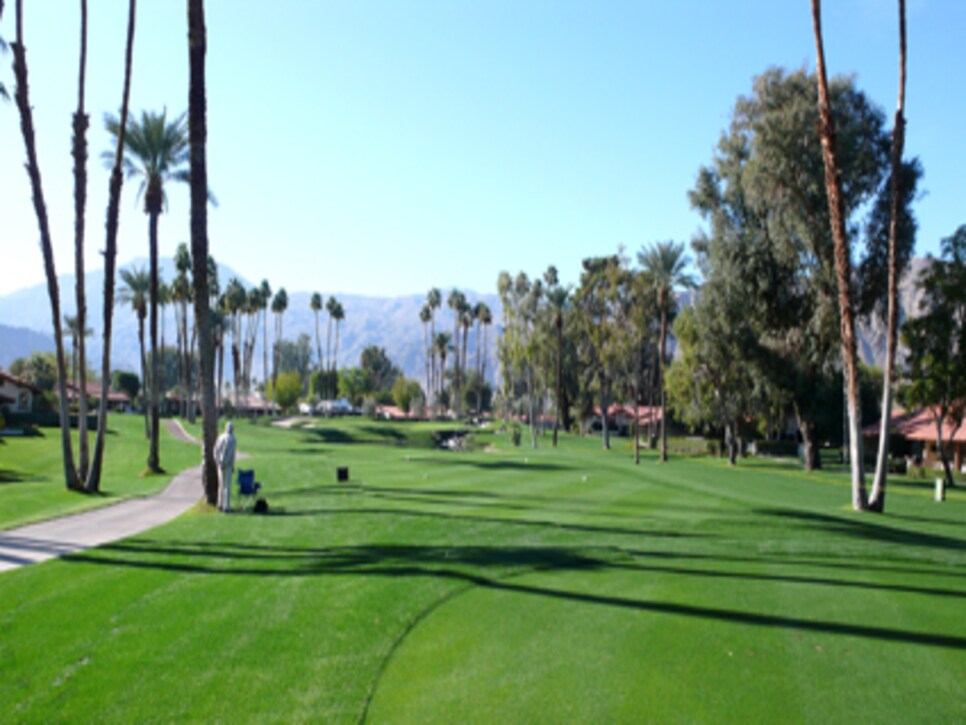 Then, on the eighth hole, a dark-green golf cart with no top came rolling up on Mayfair as he was walking down the fairway. There was some sort of official-looking sign on the front of the cart, and the three serious-faced men carrying walkie-talkies gave even the casual observer a sense that someone was in trouble. "They scared the crap out of me," Mayfair said. "My first thought was: What did I do? Then I thought: What did my ex-wife do?"
He didn't do anything. And neither did she. The tour didn't appreciate me tweeting from the course. I was told I was breaking tour rules and FCC rules for using "tweeter." I apologized and told them I would stop. (A hole later the social-media police came back and clarified: By using Twitter I was not breaking any FCC rules, just tour rules.) At the end of the day we're in a tie for 121st place; there are 127 teams. I'm amazed we're not in 128th place.  And let me be clear, for as much as we struggled, and regardless of J.D.'s ribbing and Robinson rubbing in the results of the World Series, we had fun.  Thursday we play SilverRock with D.J. Trahan. Things can only get better. Right? --Matty G.*